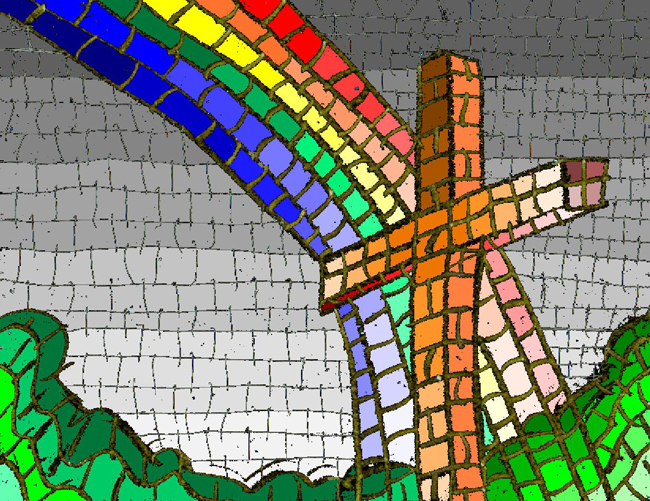 As the Christian world gets ready to celebrate the 103rd Week of Prayer for Christian Unity, here in Flagler County, 10 church congregations and their choirs—almost double the number of churches at the previous event—are getting ready for the Second Flagler Churches Together in Prayer and Song on Saturday, Jan. 22 from 6 to 8:30 p.m. at St. Elizabeth Ann Seton Catholic Church in Palm Coast.
The program, a unique and rare occasion for ecumenism across denominations, includes scriptural readings on the theme of love and unity, rendering of English and Spanish songs by various choirs, and the communal singing of worship songs well known to most church-going Christians.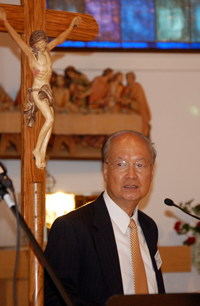 "In this time of economic distress and of angry rhetoric, we need to have people of various churches come together to sing and pray in a spirit of unity," says organizer Chau Phan, a retired professor of political science from New Jersey's Rider University. "By doing so, we come to appreciate our common spiritual heritage across denomination lines and all kinds of social and economic divides. In the three years preparing for these events, I have visited fifteen churches, and felt overwhelmed by people's hospitality and open-heartedness. I never felt so welcomed as I was in the African-American churches, namely the First AME Church and the Mount Calvary Baptist Church, both of Palm Coast. It is therefore fitting that the Week of Prayer for Christian Unity starts this year the day after we observe the Reverend Dr. Martin Luther King Day. In this celebration, we sing to the Lord a new song, a song of unity and of love."
The participating churches are:
Church on the Rock, Bunnell
First (A.M.E.) Church of Palm Coast
First Baptist Church of Palm Coast
First United Methodist Church of Bunnell
Grace Tabernacle Ministries International of Palm Coast
Palm Coast United Methodist Church
Saint Elizabeth Ann Seton Catholic Church
Saint Thomas Episcopal Church, Palm Coast
Santa Maria del Mar Catholic Church, Flagler Beach
Spirit Life Worship Church of Bunnell
This event was last held in Flagler on June 5 at the Santa Maria del Mar Catholic Church and drew some 500 people. "I was (and truly still am) so filled with joy seeing so many faith groups coming together, sharing in an evening celebrating the love of God," one participant said. "The singing and music was incredible and the inspirational words spoken by the represented churches was moving; all speaking about coming together as one, sharing in our similarities, not our differences."
Admission to the concert is free, but voluntary contributions will be collected to help the International Custodian of the Holy Land which administers sites sacred to all Christians, and the Flagler Cold-weather Shelter which has been very busy this winter. If you contribute by check, please make it payable to the "Flagler County Family Assistance Center" which is a certified non-profit charitable organization.
Next year's event is tentatively slated for Jan. 21, 2012, back at Santa Maria del Mar.
For more information, please visit the flagler-churches-together.info website.