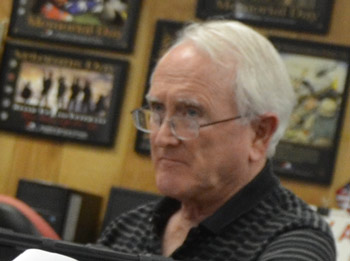 The Flagler County Chamber of Commerce's Business Issues Committee is offering support to residents contemplating running for local election. The 2012 election is drawing a significant number of candidates for various reasons, among them redistricting and term limits, which are creating open seats in congressional, state senate and state house districts that include Flagler County.
The chamber will host an informational political candidate panel discussion with seasoned politicians who will share their insights and answer campaign-related questions. The discussion is scheduled for Wednesday, April 18, from 5 to 7 p.m. in the chamber's Flagler Room, at 20 Airport Road in Palm Coast. Don Toby Tobin will act as moderator of the session. He'll be joined by the following panel of former or current elected officials:
Andy Dance, Flagler County School Board Member.
Jason DeLorenzo, Palm Coast City Council Member.
Tom Lawrence, Grand Haven CDD Board Member, former Palm Coast City Council member and current chairman of the local Tea Party.
Jim O'Connell, former Flagler County Commissioner.
William "Bill" Proctor, Florida State Representative, term-limited this year.
Panel participants will discuss their campaign experiences and cover topics like fundraising strategies, campaign do's and don'ts, effective communications, building the right team and raising visibility. Local marketing expert Cindy Dalecki of Marketing 2 Go, who's written and spoken extensively on the subject, will share hints to help candidates expand their reach using social media.
All candidates and their campaign managers are encouraged to attend. The meeting is open to the public. For more information and to pre-register, please call the chamber at 386/437.0106.