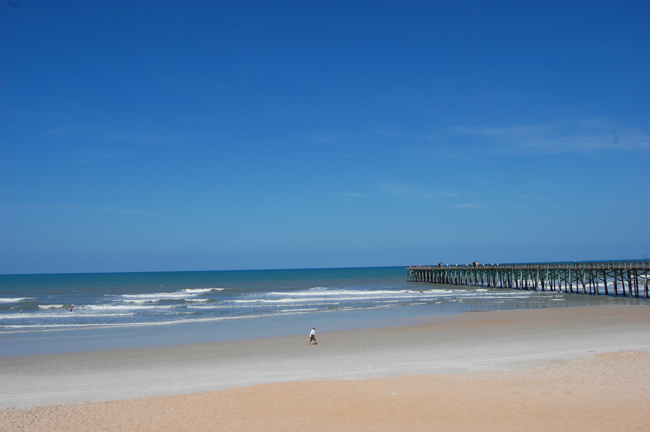 As expected, the Flagler Beach City Commission voted unanimously on Thursday to drop out of the Palm Coast-led desalination consortium, leaving Palm Coast the only Flagler County government still clinging to the project.
The Coquina Coast desalination project launched in 2007 with funding from the St. Johns River Water Management District and commitments from a dozen local governments, including Flagler County, Flagler Beach, Bunnell, St. Johns County and Volusia County. All but St. Johns have dropped out entirely, citing costs. To stay with the consortium as observers, not voting members, each government would have had to front $36,400 (down from $50,000 after recent recalculations). The charge would have been far higher to secure a vote. Local government budgets have been battered by declining revenue. St. Johns remains a non-voting member of the group.
Flagler Beach's decision was the result of several factors. The city faces considerable budget cuts. But the city also built a new water plant with a capacity to produce up to 1.2 million gallons of water per day in a city that uses 600,000 gallons per day on average. The water management district allows the city to pump 980,000 gallons of water per day from Flagler Beach's four wells near the Flagler County Airport (the fourth well is just being dug).
As in other cities and counties that opted out of the consortium, desalination as a concept wasn't the objection. "The concept is good as long as they can get rid of the reject water without affecting the environment," Flagler Beach City Commissioner Ron Vath said after the vote. He was referring to the toxic salt brine produced by desalination plans. "And of course the money. The money is going to be billions. How Palm Coast is going to afford it, I don't know."
A day before Flagler Beach's decision, what's left of the consortium met at the Palm Coast Community Center to recalibrate its costs and aims. In addition to the management district, just three governments are left as project financiers — Palm Coast, Leesburg and the Dunes Community Development District. Based on the governments' sizes, Palm Coast would have to bear the brunt of the project's study and development costs. The next phase, even after the management district kicks in close to $1 million, will cost $2.8 million. Palm Coast would have to assume the lion's share.