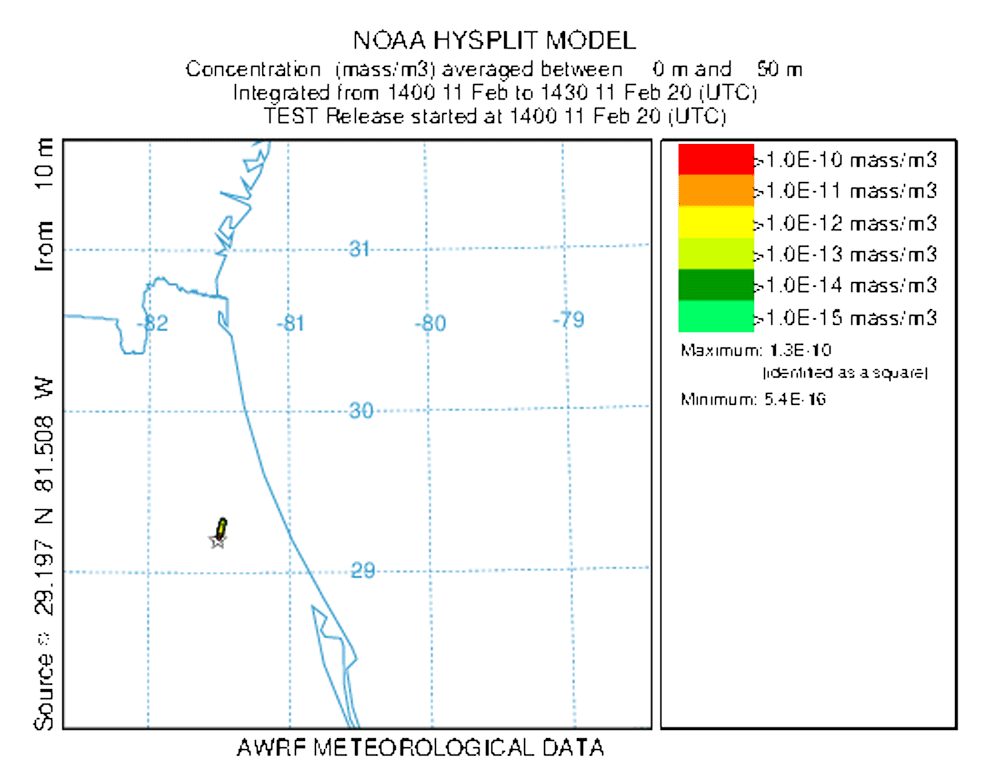 The animation in the map above shows how widespread the smoke residents in Palm Coast and Flagler County are experiencing Tuesday, even though not a single fire is burning in the county.
Released by Flagler County Emergency Management's Bob Pickering and the National Oceanic and Atmospheric Administration, the animation illustrates the effects from fires–three "controlled" or "prescribed burns," as fire officials call them–over the county, where the smoke and the acrid smell has been so pronounced in places that residents are calling 911, fearful that their neighborhood is on fire.
"We're starting to run some calls because some people are starting to get nervous about it, but there's nothing we can do about it," Flagler County Fire Chief Don Petito said Tuesday afternoon. Firefighters have been out investigating in certain neighborhoods, and Flagler County Fire Flight, the emergency helicopter, was flying this afternoon "just to see what's going on," Petito said. But Flagler is flameless.
The fires are in three locations just beyond the county's borders to the south and west: one fire is burning southwest of Cody's Corner. Another fire is burning southwest of Pierson. And a third is burning in the Ocala National Forest, west of Wekala and the St. Johns River. "Winds are forecast to be out of the south today which will blow smoke northward," Pickering said.
The Florida Forest Service also lists two current wildfires to the northwest of Flagler, but those would not be affecting the area. Some 19 wildfires are active in the state, most of them to the north, burning on 243 active acres. All but two of the fires are contained.
Reader Interactions