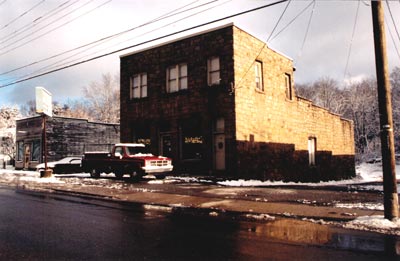 One of the pleasures of going to work when I started as a reporter some 21 years ago was my commute: I had none, at least none comparable to the 45 minutes, one way, I'd logged in the New York subway in the seven years I went to high school and college there. In Beckley, W.Va., where I took my first newspaper job in the fateful fall of 1989 (and a fall it was, for the Soviet empire), my $230-a-month hovel above a roofing business on City Avenue (heat and water included) was ten minutes away from the newspaper office–close enough for jaunts back home for lunch, for the occasional need to play hooky with a book that was more interesting than anything I was covering that day, for the occasional mid-afternoon tryst with a visiting girlfriend, also generally more enticing than anything I could possibly cover: journalism has always been a turn-on, but it has its limits. The short distance to work was also easy on my cars, two of the first three having more in common with temperamental mules than reliable machines. Sparing them was a matter of survival.
None of that would have been possible with a longer distance to work–the sort of distance I've had to contend with for almost ten years, living in Palm Coast and navigating the infernal traffic of I-95 and Daytona Beach to make it to the newspaper there.
No more. This morning's commute, from home to government complex (hub of most things governmental in Flagler: county commission, school board, courts) was 3.1 miles, most of it unimpeded even by Palm Coast's reputedly unbearable traffic (the unbearable is limited to two arteries, themselves unbearably pimply with traffic lights: Belle Terre Parkway and Palm Coast Parkway. The "parkway," needless to say, is a parody of the word). It's as if I'm gaining an hour a day. I'm looking forward to these non-existent commutes. The only drawback is that I can't possibly get into the sort of audio books I've gotten used to hearing on I-95. Then again, those meetings I'll be covering are for the most part duller than a mosquito's naps on a summer's day. There'll be plenty of time for Tolstoy.