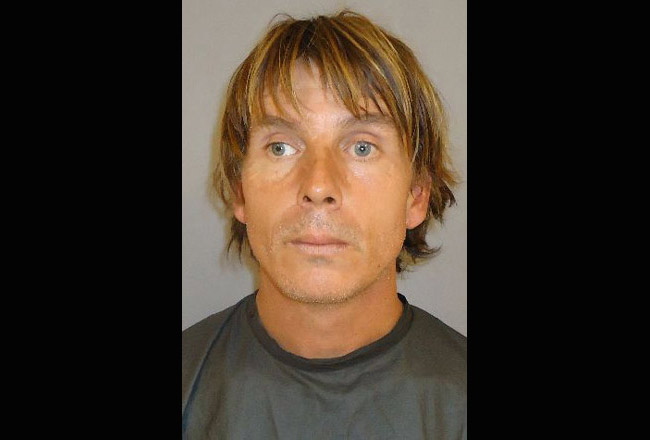 Eric Niemi, the 42-year-old Palm Coast resident accused of beating his roommate to death in the men's Ryken Lane home on May 29, now faces a first degree murder charge, making him eligible for the death penalty if convicted.
Leonard Lynn, 76, was found dead in his bedroom on June 1.
Niemi was charged with second degree murder when the Flagler County Sheriff booked him on June 2. But on Tuesday, a Flagler County grand jury upped the charge to first degree murder.
Niemi had confessed during the night of June 1 to June 2 to the killing. That was three days after he had allegedly committed it. For three days, Niemi continued to walk in and out of the house he had shared with Lynn, until Lynn's son and daughter-in-law became concerned, called on Lynn, and were faced with locked doors inside the house. They summoned police and paramedics, who found Lynn's body. Lynn had been killed elsewhere in the house and dragged into the master bedroom, where Niemi apparently left him, with a pillow covering Lynn's face, as Niemi went about his days subsequently.
The two men had been arguing, according to the way Niemi described the events that led to the killing, with Niemi objecting to Lynn's rules in the house.
The last Flagler County individual to be sentenced to death is William Gregory, who murdered Skyler Meekins, 17, and Daniel Dyer, 22, by shooting them in the head with a 12-gauge shotgun as they slept together in Meekins's grandparents' house south of Flagler Beach on Aug. 21, 2007.
"I felt very sad that that is the prospect for him of facing the death penalty," Beth Gardner the pastor at Bunnell's First United Methodist Church, where Niemi and Lynn were both a frequent presence, said, "and I don't support the death penalty. It becomes personal with Eric, but in any situation I don't support it."
Gardner had seen Lynn the evening he was murdered: he had been at the church's Wednesday meal for community members, though that evening Niemi had not come along. When she talked to her congregation after the murder, Gardner conveyed what Niemi's sister had told her, that Niemi was diagnosed as mentally disabled when he was 7. The extent of his disability is not clear. But that may play into his fate, should he be convicted: it is illegal to execute the mentally ill.
Gardner had attended a service for Lynn in Jacksonville. "I just can't imagine from some of the things that were said at the service that they would in some way support Eric receiving the death penalty,"  she said.
Niemi is being held at the Flagler County jail without bond.