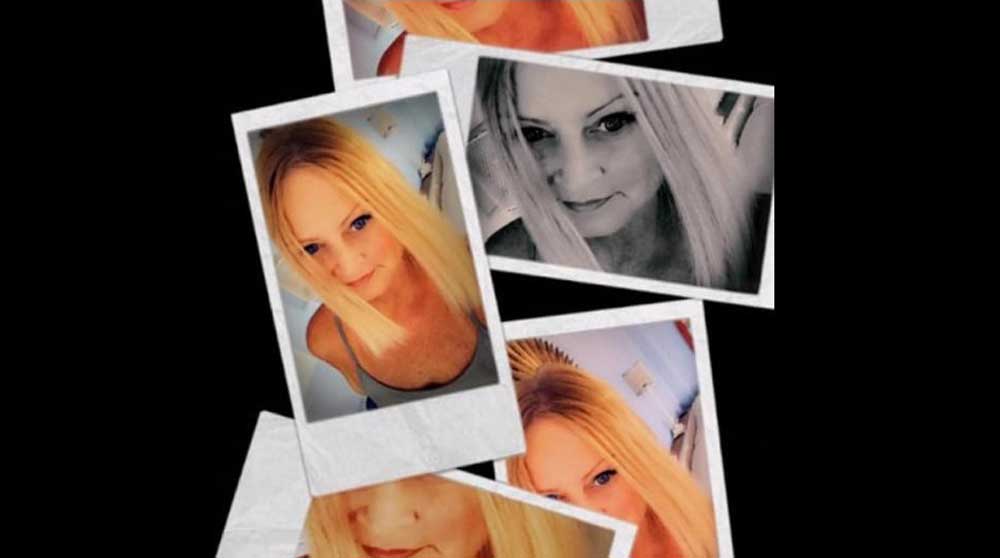 Last Updated: Tuesday, 8:58 p.m.
The medical examiner today confirmed that the body found in a car that had sunk in a pond off Matanzas Woods Parkway is that of Erica Bergeron, a Palm Coast resident who had gone missing on April 20. The car, a rental, was pulled out of the pond on Monday evening.
The confirmation was not a surprise to authorities, who by then had confirmed that the car was the rental Bergeron had rented, and was captured driving in the area by a license plate reader shortly before electronic contact was lost with the car. It is not known why Bergeron drove off the road, though she was known to have health issues.




The Flagler County Sheriff's Office posted a terse update to the missing-person search on its Facebook page around 8 p.m. this evening. "Sheriff Staly and FCSO extend our deepest condolences to the Bergeron family," it stated.
One of Bergeron's friends was the last to communicate by text with her on April 19, when she wrote ion good spirits of going out.
The previous accounts are below.
Erica Bergeron, Missing Since Thursday, Feared Lost as Car Is Traced to Pond Off Matanzas Woods Parkway
April 24–The Flagler County Sheriff's Office late this afternoon announced that the car that Erica Bergeron, a Palm Coast resident missing since April 20, was found submerged and pulled from a pond off Matanzas Woods Parkway, with a body inside.
While the Sheriff's Office did not confirm that it was Bergeron, pending the medical examiner's identification, of the body, the statement it released makes it almost certain that it is: "A vehicle has been located and removed from the pond with one deceased occupant inside. While positive ID on the occupant has not been made, the vehicle is the same vehicle that missing person Erica Bergeron was believed to be traveling in when she was reported missing."




The circumstances surrounding her disappearance and the few traces she left behind, including some communications with friends and the vehicle's own tracked trajectory and the time of its disappearance, all add to the likelihood that she was driving it, as would the clothes she was wearing.
Bergeron, 49, a long-time resident of Palm Coast, had recently moved into her home on Lindsay Drive. On Sunday morning, her mother called the Flagler County Sheriff's Office to report that she hadn't heard from her in three days, and that Bergeron had some health issues.
Deputies and the fire department forced entry into the house, finding no one there, no car in the driveway, and hearing from a friend of Bergeron's who also spoke of not hearing from her for days. The last sighting of her was on April 20 at Palm Coast Lanes, the bowling alley at 11 N Old Kings Road.
This morning, the Sheriff's Office issued an advisory, calling on media and the public to help locate Bergeron or her gray 2021 Toyota Camry, license plate JBGR52, an Enterprise rental vehicle Bergeron may have been be driving.




Authorities checked all area hospitals and numerous other locations, including parks, churches and hotels and motels, clubs, shopping centers and other locations, some in St. Johns and Volusia counties, with negative results. Flagler County Fire Flight, the emergency helicopter, circled the F-Section, looking for the gray vehicle.
Authorities also checked license plate readers, which last picked out the Toyota on Matanzas Woods Parkway. It isn't clear whether the rental agency was able to provide a geolocation for where the car was last located.
But it was that, or similar information, that led the Sheriff's Office's dive team to a submerged car in a pond at Matanzas Woods Parkway and Palm Harbor Parkway today, and to a sheriff's advisory that a heavy law enforcement presence was in that area.
"The rental car was tracked to the area, so that's why we're searching this pond," a sheriff's spokesperson said around 1:20 p.m., as a dive team was getting ready to go into the water. The vehicle was last tracked there on Friday. It was fully submerged. The Florida Highway Patrol's traffic homicide investigators were also contacted.




Bergeron is listed as a hearing instrument specialist at a Florida Medical Hearing Center at Island Walk in Palm Coast. She is described as white, standing 5'9″ and weighing approximately 165 pounds, with blonde hair and blue eyes. She was last seen wearing a gold or tan sleeveless top and jeans, as seen in surveillance footage from outside the bowling alley. If you see Erica or know her location, please contact the Flagler County Sheriff's Office at 386-313-4911 regarding case 23-38233.
[This is a developing story.]