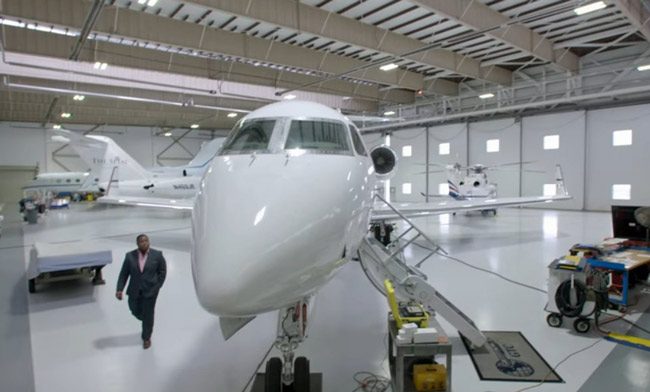 Embry-Riddle Aeronautical University Worldwide has been ranked No. 1 in U.S. News & World Report's 2017 list for best online bachelor's degrees in the nation.
This is the fourth consecutive year that Embry-Riddle Worldwide secured a spot on the coveted annual ranking of the nation's top online educators. Last year, Embry-Riddle Worldwide tied for first with Penn State World Campus and was listed as No. 1 Best Online Bachelor's Degree Program for Veterans.
Other schools joining Embry-Riddle in this year's list include: Temple University, University of Oklahoma, Arizona State University, The Ohio State University, Penn State World Campus, Oregon State and University of Illinois – Chicago. For the complete U.S. News & World Report 2017 list, go to online bachelor's degree.
"This ranking acknowledges and honors the decades of experience and commitment to quality, real-world and innovative higher education that Embry-Riddle Worldwide has been known for since its inception in 1971," said Embry-Riddle Worldwide Chancellor Dr. John R. Watret. "When Embry-Riddle launched its distance learning and online programs as Worldwide, it was natural for the university to leverage its global reputation of excellence and faculty expertise in aviation and aerospace. We were one of the first to do that, but we're not satisfied just maintaining the status quo, we continue to move forward, constantly finding new ways to provide even more valuable, more personal attention to our students. That's what sets us apart, that's what we are most proud of."
To publish its annual lists, U.S. News & World Report ranks online bachelor's degree programs and graduate business programs in the following categories: student engagement, admissions selectivity (graduate business programs), faculty credentials and training, peer reputation, student services and technology.
"We are setting the standard for world-class, unparalleled online education by focusing on engagement and services critical to student success," said Dr. Jason M. Ruckert, Embry-Riddle Worldwide's Vice Chancellor for Online Education "By constantly investigating and integrating new technologies such as virtual reality, artificial intelligence and virtual laboratories we are not only preparing our students to obtain the career they desire, but to flourish and be leaders in it for years to come."
Embry-Riddle Worldwide serves more than 22,000 students online and at 125 campuses in the United States and globally. In the past year, Embry-Riddle Worldwide has earned numerous accolades including being named one of the best online colleges in the national by the Center for Online Education, multiple top nods for its online master's and bachelor's degrees in engineering programs from independent online ranking providers CollegeChoice.net, AffordableCollegesOnline.org and BestValueSchools.com, as well as being designated a top military-friendly school by Victory Media.