From Washington down to the Palm Coast City Council, the mid-term elections may herald less change than advertised.
"It's not a revolution," Palm Coast Mayor said of the council turnover. "It may be an evolution." The same analysis applies to elections across the board.
Despite a Republican take-over of the U.S. Senate, the dynamic of opposition is unchanged. It was divided government before the election. It's divided government after the election, despite a less divided legislature. Florida's state government is almost intact, starting with an entire cabinet of incumbents reelected and a GOP Legislature slightly redder than it was before the election, with Republicans regaining a supermajority in the House. In local legislative races, Rep. Travis Hutson was unopposed, and even Sen. John Thrasher, the closest equivalent to a dead man on a ballot, got re-elected: Thrasher has already announced his intention to resign to take the Florida State University presidency job. He stayed on the ballot only to force a special election. That will take place once Gov. Rick Scott sets the date.
Similarly, the Flagler County Commission saw both its incumbents—Frank Meeker and Nate McLaughlin, who ran campaigns as each other's mirrors—re-elected, and by the widest margin of all elections to local offices, not counting the 60 percent Andy Dance got in August to keep his school board seat. One of two seats changed on the school board, that of on-term incumbent John Fischer, who lost to Janet McDonald. But that hardly heralds a major change on the board. McDonald is radically different from Fischer: she brings an educator's sensibility and an activist's—if not an ideologue's—sharpness  to the job, and she'll make her voice heard on substantive issues as opposed to the more cheerleading-type of involvement by Fischer. But she'll still be just one vote among five. Meetings may become more interesting, but don't expect significant policy changes just yet.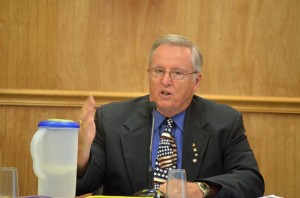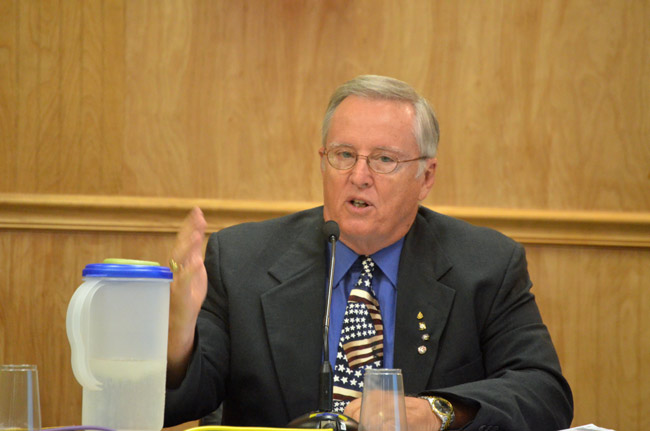 The biggest change has taken place on the Palm Coast City Council, with incumbent Bill Lewis voted out in the first competitive election of his career. (He was appointed to the seat and was unopposed in his first election. He was ill and didn't campaign for most of this election.) Steven Nobile, like McDonald a candidate fielded by the Ronald Reagan Republican Assemblies, won by about 308 votes out of 24,440 cast in the closet of local elections. Heidi Shipley won the open seat by defeating Anne-Marie Shaffer, another Reagan Assemblies candidate, but by wider margin.
Still, the city council election was almost identical to the last election to the council, in 2011, when two seats also turned over—in expectations, results and types of candidates. Jason DeLorenzo beat Dennis Cross for an open seat. Bill McGuire defeated incumbent Holsey Moorman, who, like Lewis, had been perceived as less than fully engaged at the council. DeLorenzo (like Shipley) was backed by the business community against a tea party candidate (like Shaffer). McGuire (like Nobile) was backed by the more radical Reagan Assemblies against an establishment incumbent. Both elections were very close. DeLorenzo won by 36 votes, McGuire by 55.
Both winners were seen as agents of change, McGuire more than DeLorenzo. But then as now, their election looked like more change than it really was. McGuire's pragmatism and principles led to a falling out with the Reagan Assemblies, and both he and DeLorenzo found out relatively quickly that the wheels of government don't move quickly.
---
Altering the course of the Palm Coast City Council did not happen in 2011 when two seats changed, nor is it likely to happen this time.
---
"If you think you're going to come here and single-handedly eliminate red light cameras and lower the utility rates, you can take your best shot but you're not likely to have any success," McGuire said, referring especially to Nobile. "If he shows himself willing to work in a harmonious fashion, it'll be a pretty good council, because I think Heidi Shipley will come to the table with an open mind. If Steven Nobile shows himself to be a stalwart Ronald Reagan Republican I think it'll be difficult for the council to get anything meaningful done."
McGuire and Nobile had a sit-down meeting not long ago when McGuire, who seldom hides his antipathy for the Reagan Assemblies, says he cautioned Nobile "about the old story, if you lay down with dogs you get up with flees." Nobile has repeatedly said that he would not be beholden to the Reagan Assemblies, though so far he's been little short of a faithful lieutenant. Then again, so was McGuire before he got on the council.
Nobile has big plans. He wants the city to be more accommodating to business, more community-minded and less draconian with code enforcement. He plans to put together his own ordinance-review board, what he calls "a private team," to come up with ways of amending or eliminating certain ordinances (though he may run into a sunshine issue with that, as any such review boards must comply with the Sunshine and open government laws.) He is interested in seeing how a recent appellate court decision declaring a part of the process of ticketing red-light violators illegal could be used to allow the city to withdraw from its contract with American Traffic Solutions, which runs the local camera system.
"I think we have in place now a council that can invoke some change that will bring us a little forward in time," Nobile said in an interview Wednesday. "As we went through the forum I kind of  noticed what I was getting from Mr. Lewis a lot was the idea of what Palm Coast was 20 years ago, and the claim that we're a retirement comm. We never were supposed to be a retirement community. We're right now at 40 percent retirees. I think what we have to do right now is change the mindset of the council."
Shipley's agenda is less ambitious. She wants a more nurturing environment for existing businesses, but she's already evolved during the campaign to the point of seeing a working relationship between government and business and economic development. Unlike Nobile, she's not bothered by the perception of Palm Coast as a retirement community. She wants to preserve its focus on sign regulations and other types of restrictions, in contrast with Nobile, who considers code enforcement "too restrictive." The changes she wants are more about personalizing relationships with business and constituents than revamping policies and visions. "We just want to get in there and let people know that there's somebody there that's going to listen to them," Shipley said.
When summing up the election results from the council's perspective, Shipley said the electorate split down the middle, going for more change with Nobile and less change with her.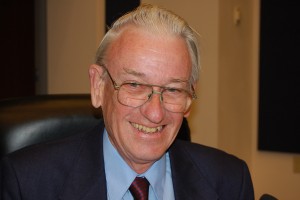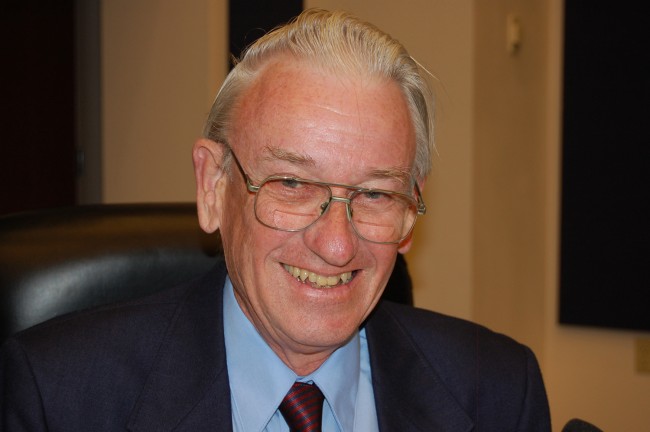 "It's obviously going to be a change with two new members and both of them without any prior political or committee background or experience," said Alan Peterson, who served several years on the Palm Coast City Council before winning election for one term to the County Commission. But he doesn't see campaign promises translating to much for now. "My guess is you won't see too much of a change for a period of time. Lewis never spoke all that frequently, and the other seat was relatively new, so I wouldn't expect a lot of change immediately. I would think that there might be more emphasis or interest in looking at the Palm Coast rules and regulations for businesses. At least that's what one of the candidates said was of interest to him. Beyond that I don't see any significant changes for a period of time."
That period of time will stretch to two years, until 2016, when three seats, including the mayor's, are up. Netts is term-limited. Both McGuire are DeLorenzo are considered possible contenders, opening at least one seat for a newcomer, though if both end up running for mayor, they'd both have to resign their current seat, opening them both. McGuire says he hasn't made up his mind, and he may look at running for a county commission seat.
From a voters' perspective, Peterson said, "There's clearly a feeling out there that the council as it was before the election was perceived by many people as a rubber stamp." That may have changed with Tuesday's election, he said.
Netts saw things similarly, at least regarding the election's effects on the council.  "If political allegiance means anything you tend to associate Steve Nobile with the conservative Republicans, and Heidi Shipley you don't," Netts said. "So that looks like a split there. I'm not sure that there's any huge political significance." Both new candidates will have a long learning curve, the mayor said. And one of the first things learned is a reality check. "There's a huge difference between your perceptions of what reality is when you're on the outside campaigning, compared to what you find when you're on the inside. Things you thought were easy to accomplish could be extraordinarily difficult to accomplish."
Netts is the longest-serving member of the council. He was first elected as a councilman in 2001, making him—behind Bunnell Mayor Catherine Robinson and County Commissioner George Hanns—the third-longest running public servant in the county. He's seen the council turn over entirely over the years. He was asked whether he had any trepidations when seats turn over.
"That's the nature of the beast," Netts said. "I waffle back and forth on the issue of term limits, good thing bad thing, good thing bad thing. But it's always nice to have an infusion of new blood, new ideas. You get complacent I think if you listen to the same ideas over and over and over again. You start to take it for granted or you dismiss it. I think new faces, new ideas renew discussions. The whole idea of having a mayor and four council members or a mayor and seven council members is to promote discussion." Tuesday's election, he said, reinforced that. "I'm not saying it's not a shame we lost Bill Lewis. It is. But on the other hand we're all going to be replaced eventually."