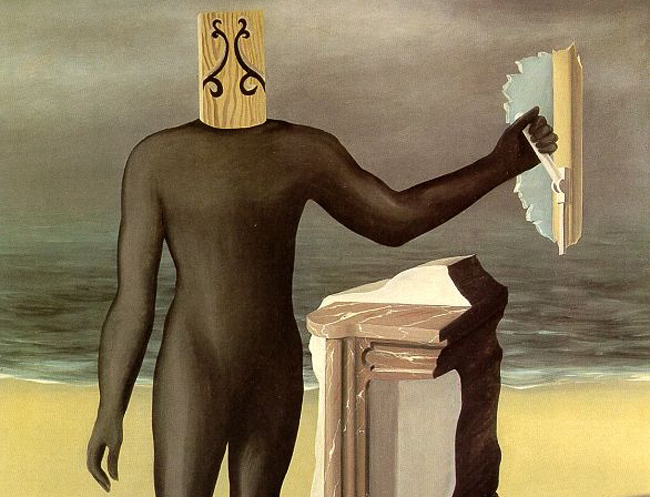 Election cycles have an increasingly slaughterhouse feel to them. Not only are politicians getting butchered: this is the third election in a row that the party in power is getting its veins slashed laterally from the 49th parallel south, with good reason. But the American language, too, is getting butchered by hyperbole. It makes for good TV but dumb politics. It also sums up the last 30 years. There's nothing new here, which explains the mire of America's direction since the age of Reagan (with a small 'a') and the transformation of a nation of Great Things into a country slouching toward second world status, and third world status in Florida.
Two years ago when Democrats solidified their gains in Congress and took the presidency, the GOP was a party of obituaries. Republicans were written off. Last night, the word of the evening was "bloodbath," with Democrats' blood irrigating Republican glee. Memory isn't an American strength, but Google is: Democrats and the Clinton presidency were written off in 1994, too, when Democratic losses were greater than last night's, just as the Reagan presidency was written off, two years into the old man's tenure, when his approval rating was around 35 percent (10 points below Obama's today) and Democrats picked up enough seats to increase their House majority to 62 percent. Republicans still controlled the Senate then, just as Democrats still do today, with roughly the same slim majorities. Reagan never had a Republican House the entire time he controlled the White House's jellybeans jar. But his presidency was far from done, unfortunately. Check your national debt stubs, which doubled during his tenure.
When Carter was elected in 1976, with a veto-proof, 61-seat Democratic majority in the Senate and a crushing, 292-seat majority in the House (67 percent of House seats), Republican obituaries were almost as popular as Oliver's Story, Erich Segal's sequel to Love Story then dominating the bestseller list. You know, and don't care, what happened to Oliver's, and Carter's stories. The Number 1 bestseller the year Reagan was at 35 percent? E.T. The Extraterrestrial Storybook, which inspired Reagan's biggest initiative in his State of the Union message immediately after the big electoral loss: the Star Wars missile system that would end up adding $125 billion in absolute waste to the deficit we're facing today, though you won't hear tea party debt wailers mention that one.
It was the same story in the 1950s, even with Eisenhower's cross-dressing Republicanism in power. "In the United States at this time," Lionel Trilling wrote in 1950, "liberalism is not only the dominant but even the sole intellectual tradition." Republicans were the joke that William Buckley got tired of hearing until he stood "athwart history, yelling Stop." Reagan, of course, was Buckley's idea of a progeny.
There's not been  much of an intellectual so much as an ideological tradition to speak of since 1980. Democrats, elected out of fear rather than conviction, should have been warned two years ago not to make too much of their big win. Barack Obama's campaign was brilliant, seductive, even reassuring. But it was also strategically short-sighted, promising too much too quickly without explaining how difficult it is to pull a nation away from depression after years of concerted efforts to put it there: two useless wars, the 2005 Medicare prescription drug plan that began digging a $500 billion hole with not a dime to pay for it, and of course the compounding tax cuts of 1981, 1986, 2001, and 2003, not to mention the tax cut of 2009, one of the largest in history—Obama's, that one—which did nothing to stimulate more than ignorance: some 90 percent of Americans, about the same proportion of Americans that benefited from the cut, say they didn't know they got one, and blame Obama for raising taxes.
---
The Live Column
---
---
You can't blame it all on a nation of imbeciles. There is that. But there's also an administration incapable of telling its own story of governance as well as it told its president's story on the campaign trail. "Given how much stuff was coming at us, we probably spent much more time trying to get the policy right than trying to get the politics right," Obama told the New York Times in September. "There is probably a perverse pride in my administration—and I take responsibility for this; this was blowing from the top—that we were going to do the right thing, even if short-term it was unpopular." OK. Give him that. But every president will blame his failings on public misperception.
There's also the inescapable reality of an Obama administration not yet conversant with leadership. Aside from the recession, three events defined Obama's first two years more than any other: the stimulus package, the passage of health care reform, and the BP oil spill in the Gulf of Mexico. He handled all three the same way. He got the job done, as six presidents before him could not do in health care's case, and as the previous president proved he was incapable of doing with anything that didn't involve cutting a tax or blowing something up. But it's the way Obama got it done that hurt him. Like the spill that wouldn't stop, he dragged health care reform through Congress and that pretense of bipartisanship instead of taking ownership of it and making it his own, as he was elected to do. The stimulus bill and financial reform went through the same emasculation by Congress instead of carrying the president's seal. He was not elected to defer to Congress, but to lead it. He deferred. He got punished, deservedly so.
It's just as true that the punishment is out of proportion with Obama's failings. There's no question that the administration had major successes, including the rather modest stimulus package. The non-partisan Congressional Budget Office's judgment: the stimulus "increased the number of full-time equivalent jobs by 2 million to 4.8 million compared with what would have occurred otherwise." A depression was averted. Wall Street was reformed. A drawdown, albeit timid, took place in Iraq (at the expense of a mad escalation in Afghanistan). Taxes were cut. GM and Chrysler were saved and are now back in the black, and even the $700 billion bank bailout, approved during the last days of the Bush administration, but administered by Obama throughout, has been mostly repaid, with losses that won't exceed $30 billion—about $200 billion less in losses than the savings and loan bail-out of the Reagan-Bush years, which was never repaid. Again, check your debt stubs.
Obama, in essence, has been an establishment president, too much preserving the status quo that led to the collapse of 2008 while tinkering with a few improvements. He has not only been a centrist. He's been a deferential one to the point of being obsequious, more conservative than liberal, more protective than daring, and in foreign policy (or with Guantanamo, don't-ask-don't-tell, Afghanistan and the Palestinian-Israeli conflict) he's been more Bush than Bush. But he's also an evolving president whose combination of talent, intelligence and probity exceeds that of most of the men who's held the White House, including every single one of them since Johnson and Nixon (who had two of the three qualities). His colors aren't about to run, either.
The absurdity of calling Obama a leftist president, let alone a socialist, is part of the adolescent mentality that seduces perceptions in America these days, where the language of fear and mock discourse poses for policy—and where "mainstream journalism," if there is such a thing anymore, has co-opted the bloodletting rhetoric of the fringe and made it its own. It's no place for debate or conversation when obstruction and evisceration is so much more fun, more lucrative to seekers of power and ratings, short-term profits being the corollary of short-attention spans.
In that sort of climate, governance-minded Republicans are being booted out of office as swiftly as governance-minded Democrats. Those who try to compromise will be punished. That's one of Tuesday's big messages. Another is that in American politics, where Wall Street's fine print ensures permanent blurriness between the Republican and Democratic parties anyway, there is no such thing as ideological dynasties anymore, except at the U.S. Supreme Court, where justices are shielded (for good and ill) from electoral accountability.
Short-attention span politics are here to stay. This is no longer a time for debate or conversation about getting things done. Do that and you'll be accused of being aloof, professorial, disconnected, dull. No, this is a time for cleavers, for the butchery of policy in league with the butchery of language. It won't get us anywhere. Which is why Tuesday's results are merely the latest re-casting of the same tiresome play that's not about to end its run on our second-world stage. Not with willing, paying spectators and bloodsuckers—or allegedly educated voters—like us.