An Obituary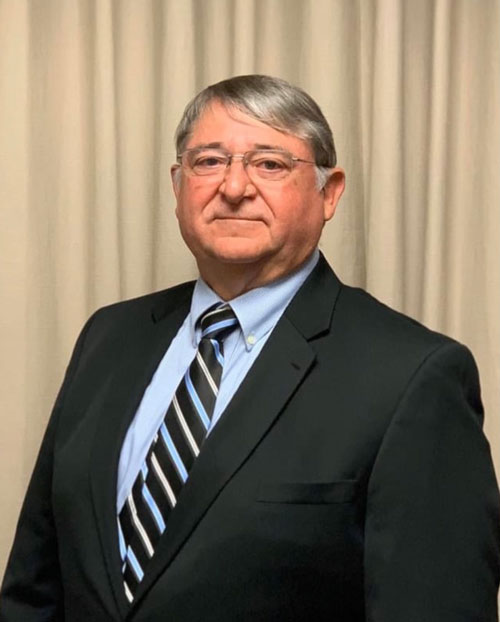 Edward Charles "Chuck" Stiles, 64, of Gainesville / Palm Coast, Florida, passed away on July 1, 2021, at his home in Palm Coast. The viewing will be held at 4:00 p.m. followed by the funeral services at 5:00 p.m. on Wednesday, July 14, 2021, at Forest Meadows Chapel and Cemetery, 4100 NW 39th Avenue in Gainesville, FL 32606.
Chuck was born on February 21, 1957 in Bay Shore of Long Island, NY to Chester Lee Stiles and Marion Rae Wadhams. He grew up in Gainesville, Florida and graduated from Gainesville High School in 1975. After high school he joined the U.S. Army where he served for 5 years. He was honorably discharged in 1981 achieving the rank of Sergeant. He then attended college at the University of Florida in Gainesville, Florida, where he received a Bachelors in Accounting. He worked for The Alachua County Clerk of Court for 36 years as Chief Deputy Clerk and retired in January 2020.
Chuck married Julie Lorraine Fiskell in 1976 in Gainesville, Florida. They were married for 19 years and share two daughters. He married Mary Ellen Noa in 1997 in Gainesville, Florida and was married for 4 years.
Chuck was a member of Trinity United Methodist Church. He loved the water, fishing, the beach, the UF Gators, and boating. He was also a member of Freedom Boat Club. He loved cooking, especially for others. He was known for his red fish chowder that he made for years for the Rotary Club of Gainesville's Annual Seafood Spectacular. He loved helping build sets and making costumes for the GHS Theatre program where his oldest daughter taught. His favorite memory was building Grease Lightning. He was so proud of his daughters and their accomplishments, often saying that his youngest daughters' interest in accounting stemmed from him reading her his course material while she sat on his lap as a toddler. He loved watching his grandkids grow up and participate in all their different interests such as scouting, piano, theatre, and sports. He especially loved cooking with them and taking them fishing. He was an amateur photographer with a love for photographing sunrises.
Chuck was preceded in death by his parents, Chester Lee Stiles and Marion Rae Stiles, his sister Mary Anne Roughton, and his ex-wife Mary Ellen Stiles. Chuck is survived by his daughters Sarah Lorraine Shepherd (William "Bill" Shepherd, Jr.) of Argyle, Texas, and Valerie Nicole Batchelder (William "Bill" Batchelder, III) of Acworth, Georgia; his grandchildren Jordan Shepherd, Keira Shepherd, William "Billy" Batchelder, IV, William "Billy" Shepherd, and Ethan Batchelder; his nieces Tina M. Roughton, and Heather C. Roughton, and nephew Heath A. Roughton; loved ones Julie Fiskell Stiles and Carol Hinton, and many more relatives and friends. In lieu of flowers, Memorial donations may be made to GHS Drama Club Boosters via paypal, https://www.paypal.com/donate?hosted_button_id=USZS4J9U8CVAS or mailed to GHS Drama Club Boosters, 1900 NW 13th Street in Gainesville, Florida 32609. Condolences may be left on Edward Charles "Chuck" Stiles online guest book at wwwforestmeadowsfh.com. Final arrangements entrusted to Forest Meadows Funeral Home (352-378-2528).