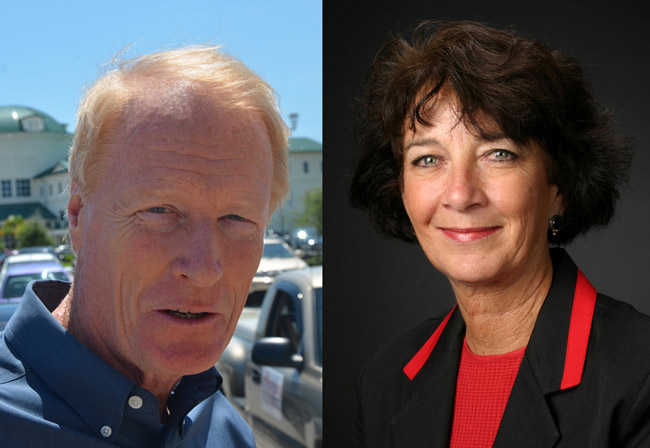 In November 2004 voters in Palm Coast and Flagler County approved two separate referendums that authorize their governments to give companies property tax breaks to encourage economic development. Palm Coast voters approved the measure by a 63 percent margin. Countywide voters approved it with 60 percent of the vote. The measure must be renewed in November 2014.
Local governments can approve tax breaks on a case by case basis by simple majority votes once the referendum has passed. But such a referendum must be renewed every 10 years.
The Flagler County Commission wants the referendum requirement eliminated. The commission wants to replace the decennial referendum requirement with its own super-majority vote. That is, once every 10 years, it would give itself permission to grant tax breaks for the following 10 years, as long as at least four of its five members approve the original authority. Subsequent votes would again need only be by simple majority.
The commission, in its annual list of legislative priorities, is asking the Legislature to change the law. (Palm Coast has not taken a position on the repeal of that provision of the law, Beau Falgout, the city's senior planner and its point man on economic development, said Monday. "City staff will recommend to City Council a voter referendum in 2014 to continue to offer tax-abatement for economic development purposes, unless there are changes to the State enabling legislation. At that time, we will provide analysis regarding this request.")
The commission's stance has garnered little attention. Monday morning, however, it provoked a brief and irony-laced clash between Commissioner Barbara Revels, who also chairs the county's economic development council—and fully supports the measure abrogating voters' rights—and Dennis McDonald, the former commissioner candidate and currently the county's (and Palm Coast's) loudest critic.
It also drew an odd defense of reduced voter and taxpayer involvement in economic development matters from County Administrator Craig Coffey, who went as far as calling giving voters a voice through referendum "a mistake." Coffey's administration's $500,000 economic development department—entirely paid for through the general fund's property tax revenue—was created two years ago under the banner of public participation and transparency. But it's often been similarly tin-eared pronouncements, which come off as contemptuous of the public, that have hurt government-backed economic development causes in the county and amplified the perception of those efforts as opaque or clubbish.
Monday's brief discussion, highlighting the measure's political sensitivity, points to what extent the luster of "economic development" has dimmed in Flagler County since 2004. At the time, the county was still on the economic upswing, fueled by a seemingly limitless housing boom. But the economy soured in 2006 and has yet to recovery. Unemployment has remained in double-digits for the past five years. And the county's economic development record, until last year, was dismal at best, despite the incentive program in place.
A private-public economic development partnership collapsed after several ill-fated initiatives and inflated claims of success. The county's own economic development efforts at the county airport tallied up several costly failures. Palm Coast's tax-incentivized deal with Palm Coast Data for more jobs never panned out. And both Palm Coast and the county ended up going their separate ways, with new economic development strategies that—helped by the somewhat more buoyant economy—have been more successful.
The success may not have been long-lasting enough to convince voters to be less jaded about government-backed economic development, which explains the county commission's fear of having to ask voters' permission to renew the tax-incentive referendum. It would likely not pass.
At the commission meeting Monday, County Administrator Craig Coffey portrayed the matter as a way to save taxpayer money by not having to hold a referendum—a red herring on Coffey's part, since the referendum would be held during the 2014 general election and would in most circumstances add no cost.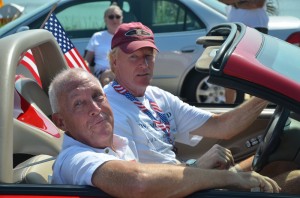 The matter of the referendum was initially raised Monday by Commissioner Charlie Ericksen, who was uncomfortable with the proposal to eliminate the referendum requirement on two counts: it was unclear to him when the referendum authorization was expiring, and he was not thrilled about taking the initial voting authority away from voters. (Neither Coffey nor any of the commissioners knew when the original referendum was passed or when it was expiring.)
"I appreciate being able to offer this incentive," Ericksen said. "I've seen it work in many of the states and the corporations that I've worked for, and it is a real plus. I think that my words I said last time is, taking away a voting opportunity for individuals, I understand voters today, if they do show up at the polls, are negative on more spending, which they might think would put a burden on us to better explain where this money goes for and the plusses that it provides our economic development opportunity area to afford prospects."
"Our approach wasn't that it was a negative as far as taking away a voting opportunity," Coffey countered. "The reality is, in state law today, there are all kinds of opportunities. Some require votes of the people, some of them are supermajorities, some are simple majorities. And there are all kinds of taxes, fees, what have you. This is something that I've seen in other states that it's, I think is almost a mistake in Florida that requires a vote of the people, in the sense that it's a common economic tool across this country, and the fact that it requires a vote of the voters to do a common economic tool for new tax revenue, this is brand new revenue that you would be forgiving for a period of time, seems kind of funny if we want to put ourselves out as an economic state, and the folks that want to be aggressive in economic development. Yet we've got this tool we can't utilize other than going through special procedure at a cost to the taxpayers to do it. If you put it, and it's on another sheet of paper, that costs more money, and if you've got to do it for a special election, it costs more money. That's the approach we're taking, not necessarily that we're taking something away from the voters."
Coffey added: "Some people want to vote on every single thing and have a button in their house, and some people would have to put their trust in you, and I think that there's a vast array of voters out there that have varying viewpoints."
Lost in Coffey's argument was the fact that voters in this case have not asked to vote on every economic-development package at all, but have been given a single direct hand in approving such potential packages—once every 10 years.
It was at that point that McDonald spoke of his opposition to "the idea that you're going to take an opportunity away from people to vote."
"You are spending their tax dollars," McDonald said. "Mr. Coffey doesn't quite get that. He says Florida is kind of a funny place, and the fact that he doesn't want the tax-payers to have the ability to control how their taxes are spent directly. When you give those credits, those are moneys that essentially belong to the people that you collected them from, and I absolutely resent his comment on that, the fact that it just shows to me that he doesn't get it, how this all works. It's everybody in this county who contributes to the operation of it, and it's not just five people who have the right to say that. So I would appreciate if you do not ask our legislators to, excuse me, the lobbying firm that you're hiring, to ask our legislators to essentially vote against this the way I see it."
Revels does not often take on speakers who address the commission. Monday, she took on McDonald's hypocrisy, which also gave her the chance to deflect the issue and mute its voting rights' aspect.
"I would like to speak to Mr. McDonald's statement and tell him that I personally support this quite a bit," Revels said, "and am appalled that you would stand before us, you who have participated in blocking a number of Flagler County residents, including myself, from voting in elections, by assisting in locking out Democratic votes, NPA votes," that is, independents, "and basically closing out the votes for elected officials, particularly on the county commission. And I believe that you are as guilty as anyone from keeping everyone from being allowed to vote."
McDonald is a member of two local extremist Republican clubs: the Flagler County Tea Party Group and the so-called Ronald Reagan Assemblies. In 2012, when McDonald ran for the county commission, members of the groups jumped into selected races as write-in candidates in a nakedly partisan move to take advantage of a loop-hole in Florida law that essentially closed the races to independents and Democrats. (Democrats have taken advantage of the same loophole to keep out independents and Republicans in other counties.)
For example in a primary contested by two Republicans who were not to face a general-election opponent (as was the case between Republican Ericksen and Republican incumbent Alan Peterson), the election would have had to be opened to all voters of all parties and to independents—unless there was a write-in, who would then create the impression of a contested general election. That's what McDonald's allies did in the Ericksen-Peterson race, which was then closed to Democrats and independents, and barely went to Ericksen as it would very likely not have without a write-in.
On Monday, McDonald's appearance to contest the commission's snub to voters was unfortunate, considering his history on the matter: his message, which would otherwise resonate with voters, was sucked up by his vacuum of credibility on popular voting rights.
McDonald demanded an apology in his rejoinder to Revels, saying that he himself had never been a write-in candidate. But that was one of the many disingenuous statements of the day on the matter of the referendum, and not only by McDonald.
Defending the proposal to scrap the referendum, Coffey at one point told commissioners: "You just did a tax exemption for seniors by super-majority vote."
What Coffey didn't tell them was that commissioners would not have been allowed to provide that tax break had voters not approved such measures in a referendum just last November.