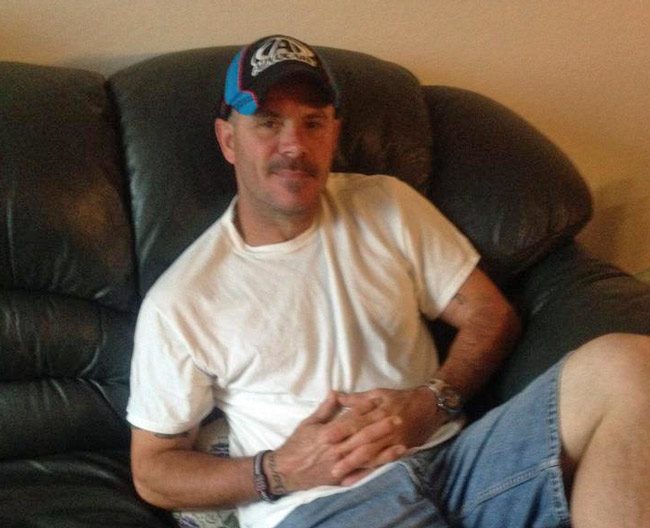 A Palm Coast man shot and killed himself in his E-Section bedroom on Dec. 2. And a man shot himself on his front lawn in the C Section on Dec. 4. The apparent suicides were the second and third in three weeks in the county, all by gunshot. A 28-year-old veteran killed himself in Bunnell on Nov. 16.
The Dec. 2 incident involved Darryl L. Fultz, 51, of 69 Eric Drive. It was reported to the Flagler County Sheriff's Office early that morning. A paramedic pronounced him dead at 6:37 a.m., after deputies retrieved a .40-caliber Glock 27 from Fultz's bedroom.
A Michigan native, a drumming enthusiast and a Detroit Lions fan who'd been celebrating his daughter's recent achievements as a nurse, Fultz had been struggling with depression, his family told deputies, and with illness. He'd recently been in the hospital, was given bad news, "and this was allegedly causing him severe distress," the sheriff's incident report states. His family told deputies he'd talked about suicide in the past "and could not deal with it anymore."
His older brother, 57, had been sleeping in the bedroom next to Fultz's "when he heard what sounded to him like someone falling," the report states. He initially checked on his 82-year-old mother, who was screaming, aware that something had gone wrong, then he had to break into his brother's room, finding him on his bed. The victim's mother told deputies that she'd heard what she knew was a gunshot.
At 4 p.m. on Dec. 4, a gunshot rang out from the front yard at 55 Christopher Court South in Palm Coast's canal neighborhood. It is not clear if there were witnesses to the shooting. When deputies arrived, Harvey Perly, 83, was in the yard, unresponsive. A revolver was near his feet. A deputy removed it and placed it in the trunk of his patrol car "Due to the number of people surrounding the victim and the number of bystanders, which had come out of their residences prior to the scene being secured."
A Palm Coast Fire Department paramedic pronounced Perly dead at 4:04 p.m.
In both incidents, the sheriff's office followed its normal protocol in such situations, establishing a crime scene, calling in its Crime Scene Investigation unit and detectives, and the medical examiner's office in St. Augustine, whose crews remove the victims' bodies for autopsies.

The following resources are available for individuals in crisis:
In Flagler: The Crisis Triage and Treatment Unit (CTTU) is a crisis assessment and referral service for Flagler County residents experiencing behavioral health crisis. It is located at 301 Justice Lane in the Brown & Brown Outpatient building at the Vince Carter Sanctuary in Bunnell. This program is limited to individuals escorted to the program by law enforcement between the hours of noon and midnight daily. Law enforcement is able to transport individuals to SMA to assess and determine the appropriate clinical disposition. When required and appropriate, SMA then transports the individual to a receiving facility in Volusia County.
In Daytona Beach: Stewart-Marchman Act Corporation Crisis Center
1220 Willis Avenue
Daytona Beach, FL 32114
Crisis Line: (800) 539 – 4228
Available 24 hours.
National Suicide Prevention Lifeline, 800/273-8255 (TALK).
If you are concerned for someone else, read about warning signs here. For additional resources, see the Speaking of Suicide website.