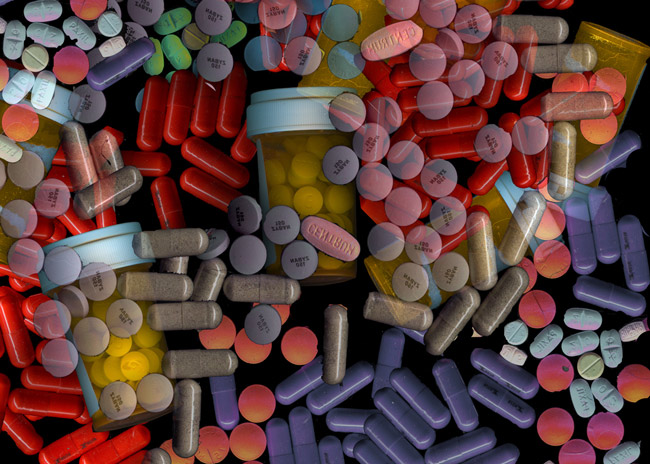 Flagler County residents looking to clean out the medicine cabinet have an opportunity to get rid of unwanted prescription drugs easily and without harming the environment.
The Flagler County Sheriff's Office is scheduling a "take back" day for Saturday, April 28 from 10 a.m. to 2 p.m. Residents may discard their prescriptions at Publix Supermarket in Flagler Beach; the CVS at 5151 Belle Terre Parkway, or at the Flagler County Government Services Building on S.R. 100 in Bunnell.
"This is a great opportunity to get rid of those outdated and unwanted prescriptions. I am pleased to offer this to the community and I encourage residents to take advantage of it," Fleming said in a statement released through his office.  "It's free and no questions are asked."
Useful as it is, take-back day is not quite a local initiative. It is prescribed by the federal Drug Enforcement Administration, across the nation, at the same time. Saturday's will be the fourth  such take-back day. The last was held on Oct. 29, when Americans turned in 377,080 pounds, or 188.5 tons, of prescription drugs at over 5,327 sites in 50 states.Three such take-backs over the past 13 months have removed have removed almost 1 million pounds, or 500 tons,  of medication from circulation.
The usual methods for disposing of unused medicines—flushing them down the toilet or throwing them in the trash—both pose potential safety and health hazards, the sheriff's release states.
"According to the Environmental Protection Agency, researchers have found these substances, called "emerging contaminants," almost everywhere they have looked for them," The Times reported in 2007. "In many cases, the compounds enter the water when people excrete them or wash them away in the shower. But some are flushed or washed down the drain when people discard outdated or unused drugs. So a number of states and localities around the country have started discouraging pharmacies, hospitals, nursing homes and residents from disposing of drugs this way. Some are setting up 'pharmaceutical take-back locations' in drugstores or even police stations. Others are adding pharmaceuticals to the list of hazardous household waste, like leftover paint or insecticides, periodically collected for safe disposal, often by incineration."
The Centers for Disease Control, however, notes that while the pharmaceuticals may cause environmental harm, "there is no current evidence that these pharmaceuticals in the environment are responsible for any negative health effects in humans.
So the take-back  initiative addresses a vital public safety and public health issue. Medicines that languish in home cabinets are susceptible to misuse or abuse. Studies show that a majority of abused prescription drugs are obtained from family and friends, including from the home medicine cabinet.
"This event makes a significant impact on reducing the potential abuse of prescription pills,"  Fleming said.