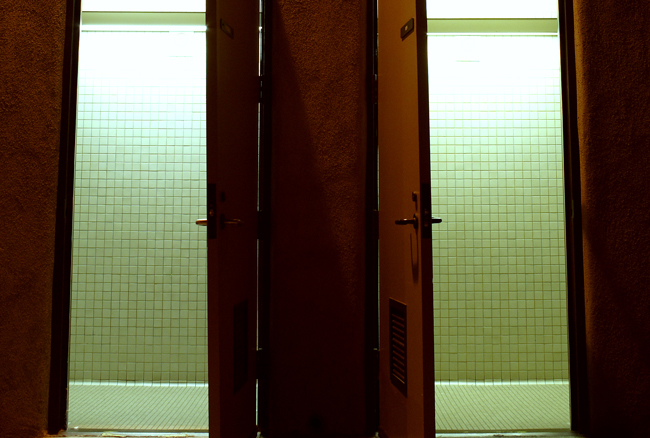 A new Florida law requiring applicants to pass drug tests before getting temporary cash assistance from the government amounts to unconstitutional suspicionless searches, the American Civil Liberties Union said Wednesday after filing a suit in federal court to shut the program down.
ACLU representatives, lawyers and a 35-year-old college student who refused to take the test said the new state requirement stigmatizes low-income recipients. The suit was filed late Tuesday in the federal district court in Orlando. (See the full complaint below.)
"The new law assumes that everyone who needs a little help has a drug problem," said Luis Lebron, a University of Central Florida accounting undergraduate who is the lead plaintiff in the class action lawsuit. "It's wrong and unfair. It judges a whole group of people on their temporary economic situation."
As of July 1, new applicants for temporary government assistance through the program known as TANF, or Temporary Assistance to Needy Families, were required to pay for a drug test. If the test comes back negative, the fee is repaid by the state. A positive test bars the applicant from receiving benefits for a year.
The ACLU lawsuit seeks to nullify the law. The group, which includes the Miami-based Florida Justice Institute, also filed a motion to stop the testing of recipients until the court rules on the constitutionality of the law.
A U.S. Navy veteran, Lebron is a single, custodial father who is scheduled to graduate in December. He was denied benefits when he refused to take the test, which costs between $25 and $45. Eight counties have yet to establish certified test sites.
"Floridians don't lose their Constitutional rights because they need temporary assistance," said Randy Berg, Executive Director of the Florida Justice Institute. "It doesn't matter how popular it is to single out a group of people to make a political statement, the rights guaranteed by the Constitution apply to everyone – even poor people – and everyone has a right to be free of suspicionless government searches."
Backers of the measure, including Gov. Rick Scott, say private businesses have been requiring such tests for years and government should be no different. A survey released Wednesday by the Drug and Alcohol Testing Industry Association, a trade group for testing companies, found 57 percent of employers conduct drug tests on all job candidates.
"It's important we make sure taxpayer money isn't going to help pay for someone's drug habit, but that the money is going to help the children for whom it was intended," Scott spokesman Lane Wright said Wednesday in an email. "That's what this law does."
Wright said the federal government has allowed states to test for drugs, a sign that the courts will back Florida's plan.
Critics argue that recipients are being singled out based on a myth that poor people are more likely to use illegal drugs. They point out that other government programs such as student loans, food stamps and business grants do not require recipients to be screened for drug use.
So far, state says only 2 percent of recipients have tested positive for illegal drugs, a failure rate that is below that of the general population. A 2009 study by the U.S. Department of Health and Human Services found that 8.7 percent of Americans age 12 and older reported using illicit drugs.
"It's an ugly public policy based on stereotypes and talking points," said Howard Simon, ACLU Florida, executive director. "We're not the only state to be trading in these ugly stereotypes and talking points, but we are the first state to enact the legislation."
The U.S. Supreme Court in a 1997 decision threw out a Georgia law requiring candidates for state office to certify they had passed a drug test. In 2000, a federal court in Michigan threw out that state's attempt to require all welfare recipients to be tested. The rationale behind drug testing, U.S. District Court Judge Victoria Roberts ruled at the time, "could be used for testing the parents of all children who received Medicaid, State Emergency Relief, educational grants or loans, public education or any other benefit from that State." The decision was upheld on appeal. In 2007, Tennessee considered a senate bill that would have also required welfare recipients to be drug tested. The state's attorney general, in an opinion, declared the proposed law unconstitutional as "suspicionless drug testing."
"Things that may be appropriate in the private sector are impermissible when done by government," Simon said.
–Michael Peltier, News Service of Florida, and FlaglerLive