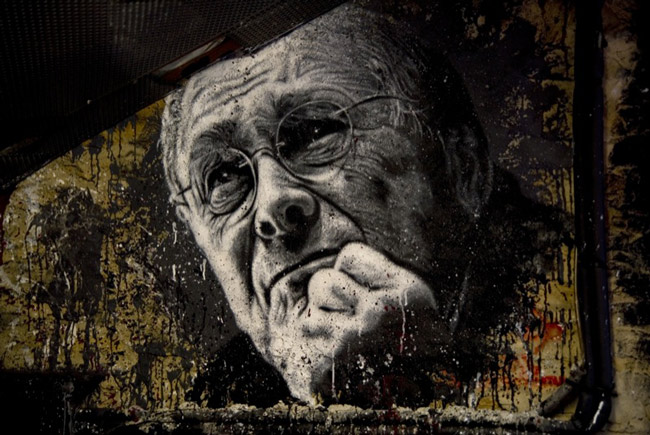 Two months ago in this space, I asked why anyone of sound mind would care about anything uttered by former Vice President Dick Cheney. Now, as if on cue, his partner-in-crime, the reprehensible Donald Rumsfeld, has unburdened himself to the Fox Business Network (who else but Fox would give this man free airtime?) in a great, noxious cloud of indignation.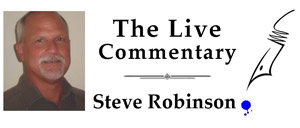 What could be troubling this man so enamored of his own self-image that he helped to con his feckless boss into a terrible war under false pretenses, developed no plans for a post-war occupation, and, when things got really ugly, said it wasn't his job anyway, it was the State Department's? Get this: Rumsfeld is unhappy that President Obama has not made a convincing case for military action against Syria, whose regime appears to have unleashed a poison gas attack against its own citizens.
Are we to believe that a new, contrite Rumsfeld was so eager to prevent the U.S. from making another terrible error based on faulty intelligence that he made his pronouncement before the UN inspectors had even returned from their mission to Syria, before the President briefed Congressional leaders, and before the release of declassified evidence pointing to the Syrian government's guilt?
Actually, no. Rumsfeld's beef is that, when it comes to foreign policy, Obama and recently departed Secretary of State Hillary Clinton have been "in a withdrawal mode, an apology mode." Imagine that. What on earth would the U.S. have to apologize about, Rummy?
Let's try to sort through this: Rumsfeld, who prided himself on his ability to apply business solutions to our national defense, was at the helm of the most misguided, mismanaged adventure since our Vietnam calamity. And, as any CEO would do, when the blood began to flow he assigned blame to everyone but himself. Fast-forward to the crisis in Syria, where the evidence seems to point to a war crime, and Rumsfeld lashes out at the Obama administration for being reluctant to engage, while at the same time accusing Obama of moving too hastily. If you can make sense of this, drop me a postcard.
Of course, the truth is this makes no sense at all. But that's never been an impediment for the likes of Rumsfeld and his camp followers over at Fox. In order to appreciate just how loathsome this man is, consider this quote from his interview: "There really hasn't been any indication from the administration as to what our national interest is with respect to this particular situation." Yes, go ahead and read that again. With 100,000 Syrians already dead in this gruesome civil war, and with the apparent deployment of a weapon of mass destruction, Rumsfeld has the gall to ask this president where our national interest lies.
Had that question been honestly posed to George Bush about Iraq, some 4,500 of our servicemen and women would not have lost their lives. And there is no telling how many of our veterans would have been spared the torments of PTSD and lifelong disabilities. For Donald Rumsfeld to ponder our national interest, in the privacy of his own thoughts much less on national television, is an insult to every soldier who served in Iraq and to the countless thousands of dead and maimed Iraqis.
As I write this, I am not entirely convinced that our country should embark on yet another Middle East venture whose aims are cloudy and whose outcome is uncertain. The Syria situation is so tangled that it is impossible to even articulate what a satisfactory outcome might be. If the government of Bashar al-Assad survives, its ally Iran is emboldened at a time when new leadership there is showing some signs of opening a negotiating window just a crack. If the rebels prevail, who are they and what will they be? Will we have helped to create a climate for democracy, or will we have simply allowed Islamist extremists to gain a very solid foothold in that volatile part of the world?
As he prepares to present his case to Congress, Obama will have to contend with those questions. Of course, the knee-jerks on the right can be counted on to oppose Obama's call to action because they oppose anything he advocates. But there will also be healthy skepticism of yet another administration brandishing intelligence reports. The difference this time around is that Obama appears to be a very reluctant warrior. I, for one, much prefer a president who admits to being "war-weary," to one who giddily dons a jumpsuit as though it were a Halloween costume, for a carrier landing beneath a banner fraudulently declaring "Mission Accomplished."
And what of the suddenly voluble Donald Rumsfeld? This is his legacy: The lies that were told to justify the war in Iraq, coupled with Rumsfeld's utter incompetence in managing the nightmare that ensued, have made the world so distrustful of the U.S. and our stated goals that no one will join with us in confronting a government that has committed a war crime against its own people. Rumsfeld, Cheney and Bush have set the stage for a long period in which our best efforts to achieve peace will be viewed only with suspicion, and our worst effort, the fiasco in Iraq, will continue to define us in the eyes of the world.

Steve Robinson moved to Flagler County after a 30-year career in New York and Atlanta in print, TV and the Web. Reach him by email here.