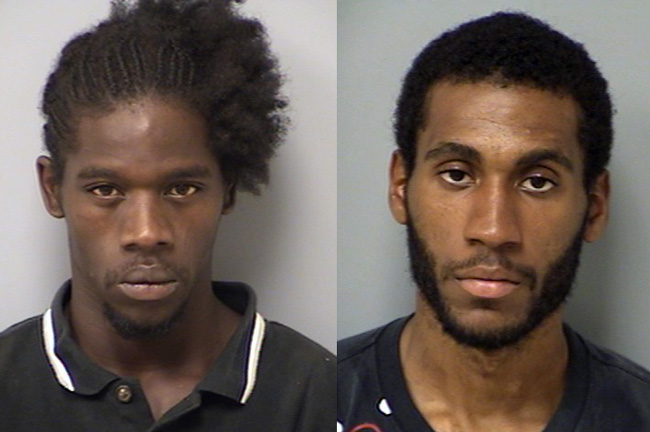 A concurrence of motorists' calls to police combined with a ground and air search in the area of the Flagler-St. Johns County Line Wednesday morning to capture two men suspected of robbing a Domino's delivery man at gunpoint and stealing his car in Broward County.
Tyshon Markese Renford, 23, of Rochester, New York and Keith Humprey, 24, no home address given, were booked at the St. Johns County Jail on no bond on charges of dealing in stolen property filed by Flagler County deputies.
Joe Sisti, an investigator with the State Attorney's office in the Seventh Judicial District, which includes Flagler County, was traveling north on I-95 Wednesday morning when he saw two black men get out of a gold Toyota Corolla parked on the shoulder, and start walking north. The Corolla was between mile markers 293 and 294, near the Flagler-St. Johns County line. Sisti called the Sheriff's Office, which dispatched a cop on a motorist-assist call.
When the deputy arrived there, the occupants were gone. But the tag, run through databases, indicated that the Corolla had been reported stolen in Broward County during an armed robbery. The Florida Highway Patrol was notified and sent a trooper to the scene.
The trooper saw the two black men matching the description Sisti had provided earlier walking on the southbound shoulder at around mile markers 296-297. A deputy with the St. Johns County Sheriff's Office dispatched to the scene saw them as well, but when the two men saw the deputy's cruiser, they started running west of I-95, south of the Equestrian bridge overpass, and into the woods.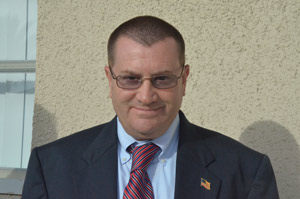 Cops set up a perimeter in the area and called in Flagler County's Fire Flight, the emergency helicopter. Broward County police informed cops at the scene that the two suspects in the robbery had a silver firearm in their possession, and that their robbery victim had been a Domino's delivery driver. There were Domino's boxes in the Corolla.
As the search was proceeding, a caller contacted the St. Johns County Sheriff's Office to report that two black men had jumped a wire fence north of the bridge overpass. St. Johns County dispatch then learned that the men may have gotten a ride to the Mobil gas station at I-95 and U.S. 1, when yet another caller reported that the two men had jumped into a white cargo van heading north on I-95. FHP stopped the van at mile marker 311. The men were in the vehicle, and were detained. The driver told cops that he'd picked up the men when they flagged him down at the I-95 ramp on U.S. 1. That driver and two earlier drivers who'd given the men a ride identified the two suspects, as did Sisti, all at the scene.
The search took "several hours," according to a sheriff's release.
"The calls we received from motorists who saw the two subjects entering the van, and then providing us with the vans description and direction of travel was crucial in our being able to take these two individuals into custody," Flagler County Sheriff Jim Manfre said in the release. "People need to think before they stop and pick-up a stranger looking for a ride. If you see someone you think may stranded or looking for a ride, don't stop, call local law enforcement and ask them to check it out, don't put your safety or that of a passenger in your vehicle at risk."