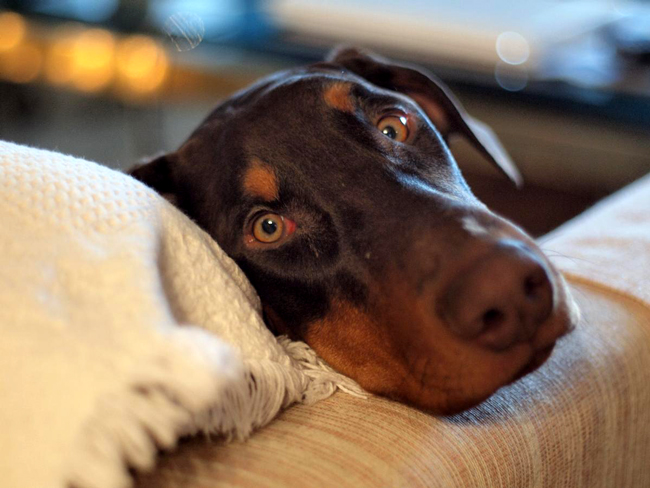 There will be dogs dining at some restaurants in Flagler Beach, legally. The city commission on Thursday voted 3-1 to legalize what until then had been a long-standing or emerging—if unwittingly illegal—practice at several restaurants, including Java Joint, Hurricane Patty's, Flagler Fish Company, Spencer's, Snack Jack and Turtle Shack.
The restaurants and the city had no idea that a state law required the city to have an ordinance on its books allowing doggie dining. Flagler Beach didn't. When that proposed ordinance came before the commission last August, commissioners rejected it in a surprising 3-2 vote. Several restaurant owners vowed to reverse the vote—and succeeded as commissioners Marshal Shupe and Kim Carney switched sides, Shupe from faint opposition and Carney from strong opposition to complete endorsement, as long as restaurants follow what amounts to four pages of regulations, from segregating where diners with dogs may sit to creating separate entry points for people without dogs, so pet-less diners don't have to scramble over dogs on their way to a meal.
Commissioners Jane Mealy and Steve Settle were in favor all along. Commission Chairman opposed the measure all along. "This places a tremendous burden on the city to enforce this thing. We don't have anybody to do that," he said.
"This is not about dogs. This is about the restaurant owner and your responsibility as the restaurant owner. I wanted to make sure you understood what you're getting in for," Carney told restaurant owners when the commission approved the ordinance in a first of two required readings earlier this month. Carney said she didn't have a change of heart. She merely spoke with restaurant owners and did more research, though clearly the reaction to the commission's August vote from the business community—which helped elect Carney on a strong pro-business platform last spring—had its effect.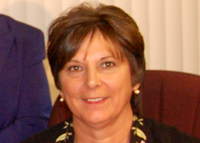 She continued: "Dogs are not going to walk up to your restaurant and sit wherever they want outside. You're going to provide a designated doggie area. You're going to provide a chart to our city manager or our planning director on where this area is. The city is going to monitor you. You're going to get a permit. You're going to have to pay for a permit. There's people I talked to that said, I ain't paying you anything. So that's their choice. Just wanted to make sure that everybody knows that we're getting in the business of inspecting now and I don't know how it's going to work out. I'm all for you if you and your staff are ready to do this the way the state is telling you that you have to do it, then I'm ready to do that."
"I just want to make it clear to everyone that all these regs are not ours," Commissioner Jane Mealy said. "These regs are the state's. All we're allowing is that we now give them a permit to now do what the state tells them they have to do."
Beyond complying with strict regulations, restaurants wanting to provide doggie dining will have to pay an initial one-time $100 application fee and an additional, annual $150 permitting fee. The money would help defray the cost of inspections, which will be carried out primarily by the county health department.
"Fees weren't made up out of the air," Commission Chairman John Feind said. Referring to Bruce Campbell, the city manager, he continued: "Our planner worked with Bruce and this is what they established as far as what it's going to cost the city to actually do this, to check on these applications and see that the people have complied. The fees are seemingly might be a little bit high but I understand other places have fees as high as $500."
Restaurant owners and managers were clearly pleased. Annette Massey, Flagler Beach resident. "I know the business I work for is really excited to comply with the regulations. I know they're lengthy, but we understand the need for them and we plan on trying to involve other businesses to participate," said Annette Masssey, general manager at Snack Jack at the south end of town. "It's going to be great for businesses and it's going to help keep folks that come here with their dogs coming, and maybe even create a niche for Flagler Beach to be known for being dog-friendly and steal some of the business from other areas."
Jeff Niday, who'd bought the Turtle Shack in January with his family and opened it in march—as a dog-friendly restaurant—had been stunned to realize that he'd have to turn customers away because of the ban. Two weeks ago he urged commissioners to leave it to restaurant owners to decide how to manage their restaurants. "It's something that should be our decision," he said. Now it is, within certain bounds, though enforcement—as always the wild card in Flagler Beach—will be the unanswered question. It's very likely that the ordinance the city just passed essentially places the city and its restaurants on the safer side of the law, without changing anything much: restaurants that had been welcoming dogs will continue to do so, with some cosmetic changes, restaurants that didn't will continue as they were. Even before the ordinance was passed, Carney said, restaurants that were used to having dogs were continuing to welcome them, from what she'd experienced.
Nevertheless the city commission appears ready to take advantage of the ordinance from a marketing perspective. What it previously opposed is now a dish of a selling point.
"I run a big event for the Rotary Club and the first question I get is where are the hotels that are dog-friendly and we know your beach is dog-friendly," Carney said. "So now we can package ourselves as dog-friendly hotel, dog-friendly restaurant, dog-friendly beach. So it all fits together."