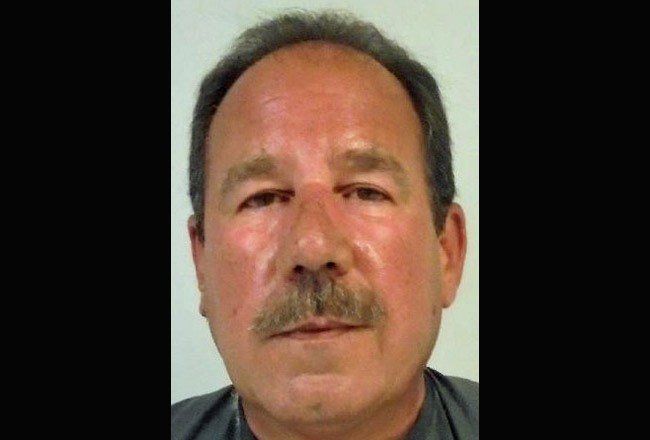 Mario Edward DiGirolamo is at the Flagler County jail on $300,000 bond following his arrest Friday on three sex-crime charges involving a 12-year-old girl–a close relation–including a count of rape, a capital felony.
DiGirolamo, 60, of 127 Forrester Place in Palm Coast, also faces a charge of lewd and lascivious molestation on a person younger than 12, a life felony, and a charge of attempted lewd and lascivious molestation on a person younger than 12, a first-degree felony. There is no bond to the latter two charges.
The charges allege that the incidents took place between February 2012 and February 2015.
DiGirolamo's arrest report states that in mid-February, the child's mother and the girl, who is now 12, went to the Flagler County Sheriff's Office to allege that DiGirolamo started sexually abusing her when she was 10 and a half years old. The first incident took place, the girl alleged, when she was sitting on his lap and he reached into her pants, and the second when he asked her if she knew what an orgasm was, and when she replied no, he asked, "do you want me to show you?"
Further incidents allegedly happened in the pool when the girl was doing a handstand split and during a game of truth or dare when, according to his arrest report, "DiGirolamo asked her to put her hand in his boxers and leave it there for 10 seconds." The girl did not do so, according to the report.
The girl was interviewed by the Child Protection Team in February. The State Attorney filed the charges on June 26. DiGirolamo retained attorney Garry Wood and refused to speak with an investigator. Wood told police his client would not be making any statements. He's filed a motion to have his bond reduced, calling it "excessive" in light of his background. DiGirolamo, who owns a house with his wife of 42 years–he's lived in Flagler County for 14 years–has no prior record, and works from home as an IT specialist for General Electric's Health Care Department, a job he's at risk of losing, he argues to the court, if he remains in jail.
The bond motion notes that the child's mother threatened to file charges in 2014, and had an injunction filed against DiGirolamo, on behalf of her daughter. DiGirolamo, the motion states, "consented to that injunction without admission," when discussion about the investigation into his alleged crimes was ongoing.
The court filed a no-contact order with the alleged victim on June 27, which also requires DiGirolamo, should he be released from jail, to surrender all firearms and ammunition to the sheriff's office within 24 hours. DiGirolamo's felony arraignment is scheduled for July 27 before Circuit Judge J. David Walsh.