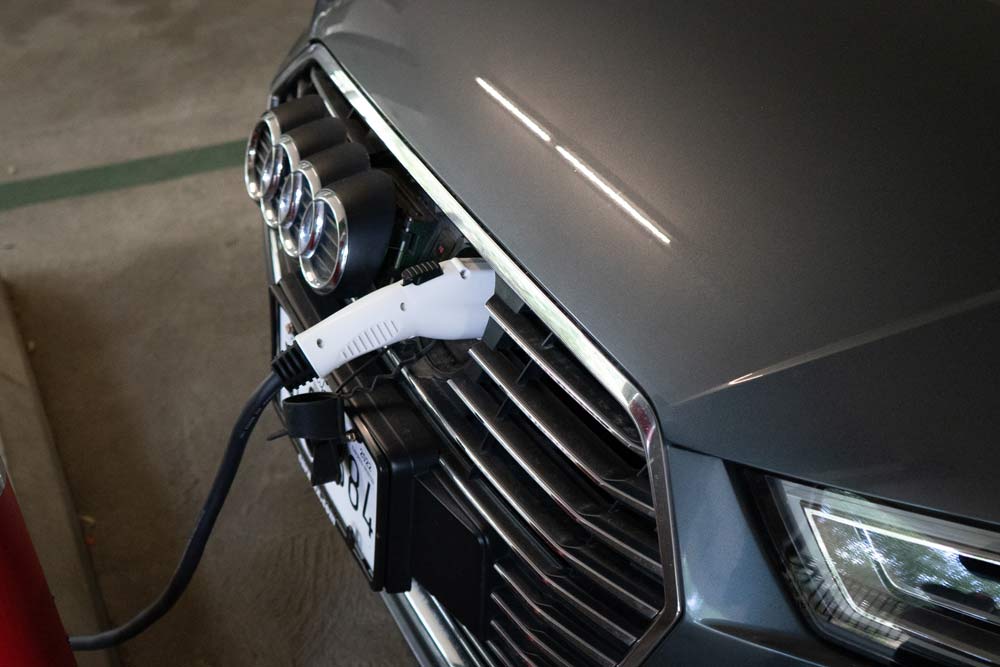 Gov. Ron DeSantis today vetoed a bill that could have made it easier for officials to choose electric cars when buying vehicles for government fleets.
The measure was approved 115-1 in the House and 38-0 in the Senate. It had cleared three Senate committees on unanimous votes each time–including the votes of Sen. Travis Hutson, who represents Flagler County. And it had won the support of House Speaker Paul Renner, who represents Flagler County. Both are Republicans.




The bill (SB 284) would have directed officials making decisions about buying government vehicles to consider the "lowest lifetime ownership costs," including costs for fuel and maintenance. It would have directed the Department of Management Services to make recommendations to state agencies about buying electric vehicles, natural gas-fueled vehicles and other types of vehicles powered by renewable energy.
The bill also requires, when available, the use of ethanol and biodiesel blended fuels and natural gas
fuel when a state agency purchases a vehicle with an internal combustion engine, according to a legislative analysis. It exempts emergency vehicles.
The bill would have resulted in no additional spending either by the state or local governments. Its intent was the reverse. And it would have increased economic opportunities in the private sector.
"Section 4 of the bill, allowing the use of private providers to inspect the installation of electric vehicle charging stations and solar energy and energy storage installations or alterations, may increase efficiencies and lower costs for its owners," the legislative analysis states. "Additionally, persons qualified to be a private provider will be able to offer official inspection services, increasing business opportunities."
The same section of the bill would have reduced the workload of the local governments relating to inspections, the analysis states. "However, each inspection performed by a private provider will reduce the revenue otherwise collected by the local governmental entity that would have conducted the inspection."
DeSantis did not detail a reason for the veto. But Republicans in Florida have been increasingly partisan against the Biden administration's push for vehicle electrification and energy efficiency away from fossil fuels, and DeSantis is positioning himself as Biden's opponent in the 2024 election–assuming DeSantis defeats Donald Trump in the primary, an increasingly unlikely scenario.