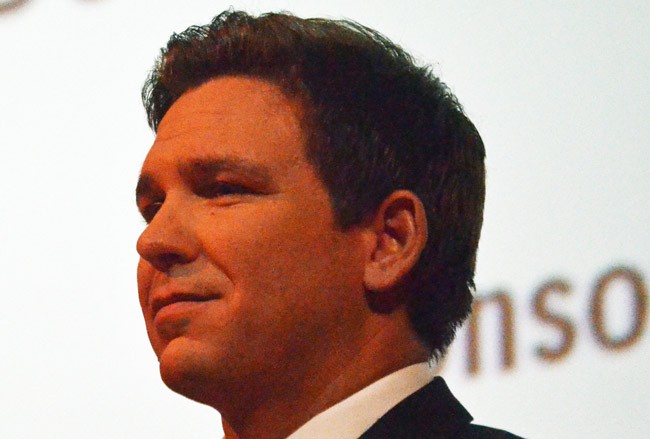 Calling for reforms based on "limited government," two-term Republican Congressman Ron DeSantis announced Wednesday he will run in 2016 for a U.S. Senate seat that will be vacated by presidential candidate Marco Rubio.
DeSantis's decision means that Flagler County, which is part of DeSantis's congressional district, will see a competitive race for that seat for the second time in four years, though St. Johns and Volusia dominate the district's conservative electorate.
DeSantis, a lawyer who was first elected in 2012 in a Northeast Florida district, ended weeks of speculation with the announcement. Democratic Congressman Patrick Murphy also is running for the Senate seat, and other potential candidates, including Republican Congressman Jeff Miller and Lt. Gov. Carlos Lopez-Cantera, are reportedly considering it.
In a brief statement released Wednesday morning, DeSantis, 36, offered a glimpse of campaign themes that will include economic opportunity and national security.
"America needs a new generation of leaders to address the big issues facing the country: alleviating the middle class squeeze and promoting economic opportunity, confronting the significant national security challenges threatening the safety of our people, and reforming the culture of Washington, D.C.," DeSantis said. "As a candidate for Senate, I look forward to offering reforms based on limited government principles that will make our country stronger and more prosperous."
Florida Democratic Party Chairwoman Allison Tant immediately blasted DeSantis, issuing a statement that sought to paint him as an extremist.
"Congressman Ron DeSantis, the poster-boy for Washington's partisan extremism and dysfunction, is in for a rude awakening when he takes his Tea Party record on the road in Florida," Tant said in the statement.
DeSantis, who lives in Ponte Vedra Beach, will face the challenge of becoming known across the state. His Congressional District 6 is a Republican stronghold that includes all or parts of St. Johns, Putnam, Flagler and Volusia counties. He won 57 percent of the vote in the 2012 general election, after defeating six other GOP candidates in a primary. In 2014, he was re-elected with 62.5 percent of the vote.
A native of Jacksonville who grew up in Dunedin, DeSantis graduated from Yale University and got a law degree from Harvard. He later served as a judge advocate general officer in the Navy and is a lieutenant commander in the Navy reserves.
National Democratic leaders appear to be coalescing around the candidacy of Murphy, with the Democratic Senatorial Campaign Committee endorsing him this week. Central Florida Congressman Alan Grayson is the only other prominent Democrat who has drawn widespread speculation about a possible bid for the Senate seat.
But the Republican field is more unsettled. As it became apparent Rubio would run for president, it was widely believed that state Chief Financial Officer Jeff Atwater would seek to replace him. But Atwater declined to run.
–News Service of Florida and FlaglerLive