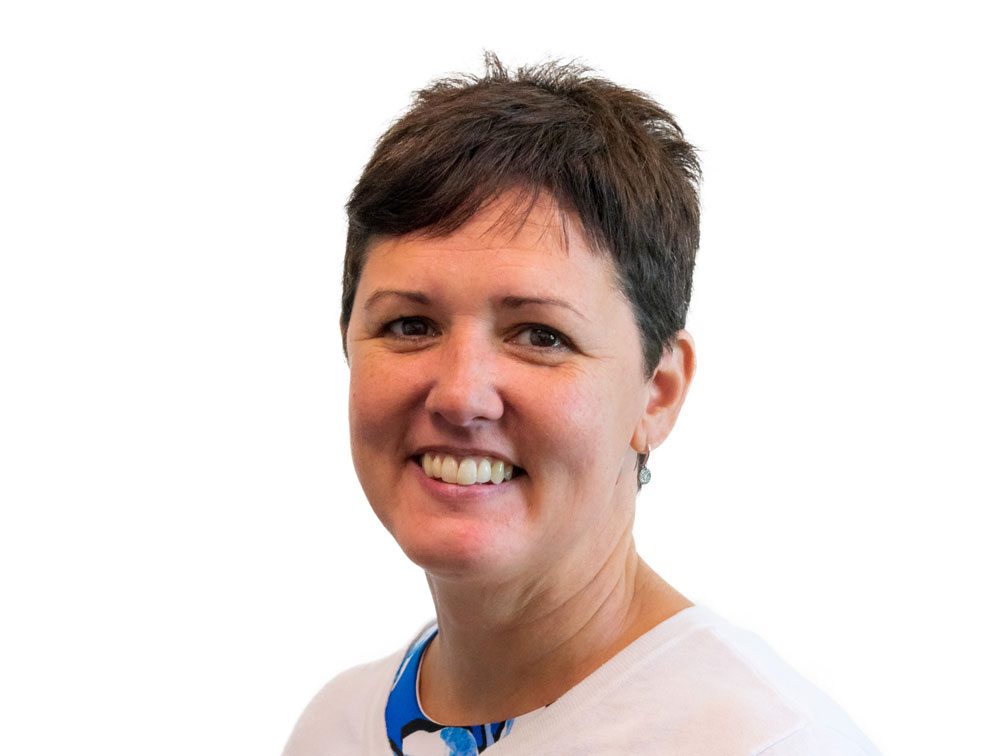 In both of Debbie Streichsbier's two main career roles, there's been an underlying theme: helping people. Whether its customers as a business owner or employees as Director of Human Resources for the city of Palm Coast, her focus has always been on fostering relationships where she works, ensuring others succeed in their goals and being part of the community she lives in.
Joining the city nearly five years ago as a Compensation Analyst marked the beginning of her journey in local government. In those few years, she has taken on additional responsibilities starting in 2017 by becoming the Compensation and Training Manager and then in April of this year to being named HR and Learning Manager. Just a few months later, in the summer of 2019, she was named Director of Human Resources. As director, she oversees employee relations, talent engagement, risk, safety and compensation.
Prior to a career in government, Debbie was a small business owner in South Carolina from 2000 to 2005 running a bridal boutique called 'Here Comes the Bride.' She says she "Loved every minute of it. From the window shoppers to the "I found the perfect gown!" to fittings to their special day! Being a part of such a happy event in someone's life is very special."
So how does one get into owning a bridal shop? Well, Debbie worked in retail management for a while and when her best friend was getting married, they didn't feel the matrimonial excitement from shops they visited. So, hers was born. Throughout those five years, she went to at least 70 weddings making sure all brides were happy on a day they'll cherish forever. She herself made lifelong friends through the business.
Eventually, Debbie had to say goodbye to owning the boutique in favor of a more family-friendly schedule. With five kids at home, she searched for a career that would offer what many moms value in today's workplace climate: balance!
So her next journey sent her into banking and retail management for stores like Old Navy and Victoria's Secret. Then, like many who migrate to the area, she landed in Palm Coast to be closer to family. Not long after that, she joined the city of Palm Coast bringing lessons from the boutique and other businesses to the Human Resources Department such as finances, advertising and how to be profitable.
With Palm Coast being a young city, Debbie enjoys watching it grow and working with her team to develop programs for the benefit of employees. Since she's come on board, the city has gone from 350 employees to 500. Some of their biggest challenges have been creating innovative and cost effective ways to boost morale and help with employee retention, a common theme among many employers today. Through the BAM (Boost All Morale) team, she helped develop programs such as sick leave conversion, holiday time and certification pay.
Within the organization, Debbie is involved with several other teams that make decisions and lead projects throughout the city. Those include the Innovation Team, FEST (Festival Event SERT Team), and ICE (Internal Control Enforcement) along with a few others.
She earned her bachelor's degree in Business Administration in 2018 from Baker College. She also belongs to several professional organizations such as CPN (Compensation Professional Network), Retail Management Executive Group, International Human Resource Development Professionals and HR Career Networking Group.
Debbie has lived in several places including New Hampshire, Maine, South Carolina, and abroad in Europe before calling Florida home. She's now been here eight years and enjoys the beach, trails and lush green scenery that the area has to offer.
Fun fact about Debbie – since her mom was adopted, she and her family wanted to discover more about their history. Through a DNA testing website, Debbie found out she is 25% Japanese and part Mongolian.
Reader Interactions