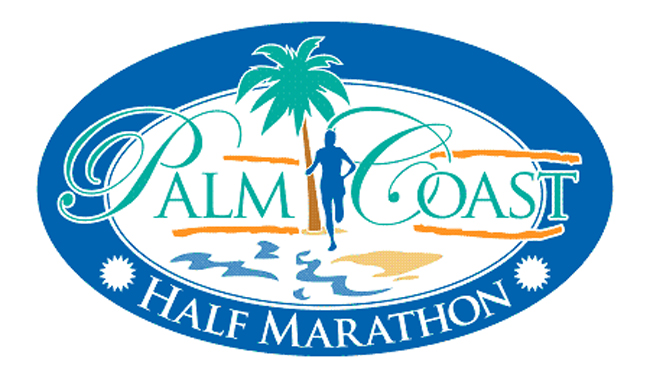 Last month the Flagler County Tourist Development Council voted 6-1 to deny Dean Reinke a $10,000 request to underwrite the Jan. 23 half-marathon he's promoting with Palm Coast in the city. The council didn't turn him down just because Reinke didn't show up in person to answer questions about the request, or because he went ahead, before the council's approval, and used its logo on promotional material. Those were certainly part of the problem. But the council also had questions about Reinke's methods—the numbers he promises and the way he organizes events and accounts for them. The questions were never answered.
None of the tourist council members questioned the value and desirability of the half marathon as an event. Peggy Heiser, the vice president of tourism development, met Reinke a year and a half ago and had talks with him since on bringing the event to Flagler County, going over the grant process line by line and doing whatever was necessary to make the deal work. The council has a $48,000 budget to underwrite organizations' events in exchange for the certainty that those events fill hotel rooms locally. Those bookings in turn generate a 4 percent bed tax that refill the council's coffer, but also entail visitors spending their money locally in shops, restaurants and so on. The $10,000 Reinke was requesting was more than a fifth of the council's grant budget for the year. The council tabled the matter in one meeting to give him another chance to attend. He still didn't.
"When I look at this," council member Ron Vath said last month, "I guess my nose is bent out of shape, because I notice this Renke Sports is right over in Winter Park here. It's not in Oshkosh, which just reinforces my feeling that I think someone should have come." Someone did come—Juan Bernal—but it was the same young, restless, t-shirt clad man Reinke had sent in his place at the previous meeting. Bernal's presentation amounted to a brochure and a lot of vague, disheveled statements about the event.
Sidewalk Marathon
"I see on the course map that I've been provided I see that a lot of it is running through sidewalks," Bernal said toward the end of his presentation, "but I think it would add to the uniqueness of the event, you know, because I see a lot of—I don't see a lot of wide roads here that runners could run on but I think that one of the things we could promote is, you know, if we ran on the sidewalk or, I guess that's the whole idea behind the course, we could, you know, we could make it work, that's just part of the staple of the event, um, and then help us get us leads for potential volunteer sources and local sponsors."
It was statements like that that left Jeff Conner, one of the council members, nonplussed. He'd part of the bare 5-4 majority that had agreed to hear Bernal's presentation as a substitute for Reinke. "I don't even know where to begin after that," Conner said. "I felt I had voted correctly to listen to this. I want to go back to what I had previously asked you at our previous meeting. This is not the type of presentation we were looking to see. We were looking for numbers and how it's going to benefit our community, and you've not provided that."
Bernal did say that 10 runners had booked rooms so far (as opposed to 10 rooms booked; the council needs 200 rooms booked for a $10,000 grant request), and that races generally averaged 50 to 60 room nights at other locations. He was then asked about how people would be drawn to those rooms.
"Today is when I really kick-start the advertising for this event," Bernal said.
"Where are they running?" a council member asked, referring to publication names.
"I'm not sure yet," Bernal said. Repeatedly, Bernal said he was able to go on only what he was told. "I'll let him know that you guys want to see him here at some point," Bernal had said of his boss.
That's why the council wanted to hear directly from Reinke, whose elusiveness by then was not merely physical. (Calls to Reinke left on his office phone and his cell phone, as well as an email message, were not returned.)
"We've gone over and above with Reinke sports, by email, by phone calls, chasing him almost to attend this meeting, to come before the board and answer questions, because this is a new event," Heiser told the council. "Do I think it's a great event? Absolutely. I think that this type of an event is exactly what the TDC council would probably like to see come in. I know I would and I know our accommodators as well. My only concern is that the lack of organization, the lack of, I guess, just enthusiasm about coming before this board—you're putting this money out there on faith that he'll be able to drive the room nights."
Doctored Legalities
Mary DiStefano, a member of the council and also a member of the Palm Coast City Council, said: "I think it's a fantastic opportunity for the city of Palm Coast, but I don't think it's this opportunity here. And on a sidenote, you may want to go back and ask Mr. Reinke the legality of taking the city of Palm Coast logo and doctoring it, and also using TDC label on this, that's been published out throughout the country. You may have some legality on that, I'm not too sure, but I can guarantee you I'll check with city council on that."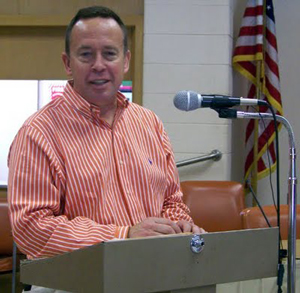 As it turns out, the council had many other reason to question—and reject—Reinke's request. In city after city where he's promoted half marathons, his two-year operation has left a trail of severed relationships, unmatched expectations, unhappy runners, ethical missteps (the premature use of the TDC's logo is not a first for Reinke) and, in one case, a lawsuit by Purdue University, whose name the university charges Reinke misused in his promotional materials. Yet Palm Coast is teaming up with Reinke, who stands to make tens of thousands of dollars off of local residents and visitors in three events he's promoting on Jan. 23—a half marathon (at $55 per registrant), a 5K run ($25) and a one-mile "fun run" ($10).
Reinke, a former promotional executive with Brooks, the running shoes company, focuses on medium and small towns around the country, promoting his half marathons as a way for those towns to improve their profile and attract more visitors. It's primarily a money-making venture for Reinke, though towns have been quick to sign up, judging from Reinke's list, on assumptions of establishing a high-value, low-impact special event with wide appeal. That value rides on the event leaving behind good impressions, particularly among runners and sponsors. That's not been the case in more than half a dozen venues where Reinke has promoted his half marathons.
Trail of Tears
On October 10, Reinke was the promoter for the inaugural Mother Road Marathon in western Missouri and into Oklahoma. The event drew 1,500 runners. The city of Joplin, in western Missouri, and the Joplin Convention and Visitors Bureau, owned the event, yet Reinke, according to the bureau, jumped the gun by recruiting runners for the 2011 event before the city or the bureau had agreed to hire him again. "Upon conclusion of the event it has been the decision of the city of Joplin and the Joplin Convention & Visitors Bureau to not utilize the Reinke Sports Group for any future events, races or activities officially associated with the Mother Road Marathon," went a posting on the bureau's Facebook page. (The city of Joplin spent $30,000 to put on the marathon, $20,000 of it was Reinke's fee.)
Reinke this summer and fall was promoting a half marathon in Indiana, to be run in Lafayette, West Lafayette and on Purdue University's campus. He called it "The Home of Purdue Half Marathon." Reinke originally worked with the Greater Lafayette-West Lafayette Convention & Visitors Bureau, which was initially enthusiastic about the event. The cooperation broke down over concerns about Reinke's methods, particularly his use of the university's name. The university, Lafayette and West Lafayette denied him permission to run the marathon on their streets. "We were all looking forward with great expectation to this type of event, and we felt it would be a good fit for our community," the visitors bureau's Amanda Gordon said at the time. "It just became clear this was not going to work." Reinke moved it to Flora, a tiny burg 30 miles away, but still called it "Home of Purdue." Even then, he did not comply with rules set down by the Carroll County Commission, which had requested that all mentions of Purdue by eliminated from shirts and promotional material and medals. Reinke ignored the request, forcing county officials to imprint black screens on the shirts and withholding medals from being awarded. The event also drew a very small number of runners overall—385 for the combined half marathon, 5K run and one-mile jog. Just 52 ran the half marathon.
On Oct. 1, Purdue University filed suit against Reinke and his firm over unethical practices. "He continues to use our trademarked name after we've repeatedly asked him to stop," said Teri Lucie Thompson, Purdue's vice president of marketing and media. "This is causing confusion, and we continue to be concerned about the way the organizer is approaching the event. Purdue has the right and responsibility to choose with whom our name is associated, and we have chosen not to be connected in any way to this event. We've tried other methods to get Mr. Reinke not to use the university's name, and this filing is a last resort." Reinke counter-argued that his company owns the rights to the name in question.
Reinke promoted a half marathon for the small city of Sparks, Nev. He originally slated it for Father's Day, June 20. That didn't work out. It was pushed back to Oct. 3. People paid the $55 registration fee. Then the race was canceled. "I've tried for 2 weeks to get a response from both Reinke and the link they provided on the cancellation notice (which does not work!). They have our money but do not provide an adequate alternative or explanation," one race registrant wrote on a racing message board. "Huge disappointment that they can get away with this." Others complained of a chronic dearth of information on the race—its location, route and organizational set up—well before it was canceled.
Runners' Plaints
Lousy organization is another recurring theme in the Reinke-promoted marathons.
In June, The Central Mass Striders running club—the largest running club in New England—announced it would not participate in an August half marathon in Worcester, Mass., over "questionable references obtained relative to" Reinke. "Initially," reads a report in Worcester Magazine, "CMS was working with Reinke to help create a course for the marathon, but the group ended the relationship after Goolsky began hearing and reading complaints about Reinke and his past events via postings online." Jack Goolsky is president of the Mass Striders. "All I could find was bad reviews," Goolsky said, "and I just couldn't put our name behind something like that. If the race isn't run well it will paint Central Mass running with the same brush, and we have a problem with that." Reinke attributed the group's cold feet to the size of the event.
Reinke promoted a half marathon in Lexington, Ky., earlier this year. That marathon triggered eough controversy that one of its chief sponsors, John Sensenig, owner of John's Run/Walk Shop in Lexington, felt compelled to publicly disassociate himself and several charities and facilities from Reinke and a planned 2011 half marathon (in March) and warn anyone who's committing money to beware of the set-up. "John's Run/Walk Shop, Blue Grass Farms Charity, and Fasig-Tipton will not be involved with this race or with any race managed by or associated with Dean Reinke or the Reinke Sports Group," Sensenig wrote in a letter to runners. "Mr. Reinke will not be allowed to use the Fasig-Tipton facility and the Kentucky Horse Park, both of which were major features of this year's course. There is also some question as to whether Mr. Reinke will be able to obtain the proper legal permits from Lexington officials to close the roads in the way it was done for this year's race." The race had been poorly organized and runners given shoddy support, down to an unclear refund policy.
Reinke promoted a half marathon in Clarksville, Tenn. His actions never matched his pledges, according to Theresa Harrington, executive director of the Clarksville-Montgomery County Convention and Visitors Bureau. "Our whole original thought process was it was going to be a turn-key event," Harrington told WLFI, a local television station. "He was going to come in here, he was going to bring staff and he was going to work the event and give money back to our community like our YMCA and our Wings of Liberty Museum. He came in and what ended up happening was we ended up doing all of the work and he left town with a lot of money." Harrington also said the event didn't bring the promised visitors. And runners crossing the finish line were left without medals. Reinke told the station that he made a five-figure donation to the local YMCA.
Reinke also promoted the Bentonville, Arkansas, half marathon in March. That didn't go well. "due to challenges the CVB experienced with the promoter, the relationship has been dissolved," Dwight Wright, the Bentoville parks and recreations director, said in his announcement of the coming half marathon in 2011. Yet Reinke still lists Bentonville and Clarksville among the half marathons he's promoting for 2011.
Reinke does have fans. "I've run over 30 half marathons and 4 full marathons in 24 states (yes, I'm doing the 50 states/7 continents thing)," runner Susan Kirch wrote him in a Nov. 30 email, "and this was one of my absolute faves. Right up there with New York and Antarctica! If this was a good indicator of how you run your races (pun intended), I'm sure I'll be looking at the Reinke events to complete the second half of my quest." (The Palm Coast administration forwarded the email to FlaglerLive.)
Palm Coast's Turn
Palm Coast, meanwhile, under the banner of the "Office of the City Manager," on Wednesday sent out a release promoting the half-marathon as a "rigorous event that will cross a magnificent route that invigorates the soul as well as the body," and inviting businesses to sponsor the event. ("If you are interested in becoming a sponsor, please call Lisa Gardner at 386-986-2341.")
Reinke's past was never discussed before the Palm Coast City Council, nor have any details of the Jan. 23rd event.
The route of the half marathon appears below. (Click on the image for larger view)