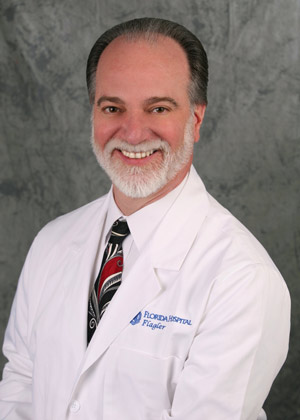 Florida Hospital Flagler at its new digs on Cypress Edge Drive in Palm Coast.
Karaffa is dedicated to providing expert and compassionate acute and chronic care to patients suffering from a wide variety of neurological disorders. He is an experienced neurologist who can treat a variety of conditions including seizure disorders, Parkinson's disease, Alzheimer's, strokes, migraine, back pain, neuropathy and more.
Dr. Karaffa earned a Bachelor of Arts in Biology from University of Virginia in Charlottesville. He completed both his medical degree and residency from the Medical College of Virginia in Richmond, where he also served as Chief Resident in Neurology. Additionally, Dr. Karaffa is an active member of the American Academy of Neurology.
His office is located at the new Florida Hospital Flagler Parkway Medical Plaza, located at 120 Cypress Edge Dr., Suite 206, Palm Coast. The Parkway Medical Plaza is a state-of-the-art medical office building that offers patients easy access to other outpatient services such as lab and imaging.
Dr. Karaffa is accepting new patients and most insurance plans and can be reached at (386) 586-4464.