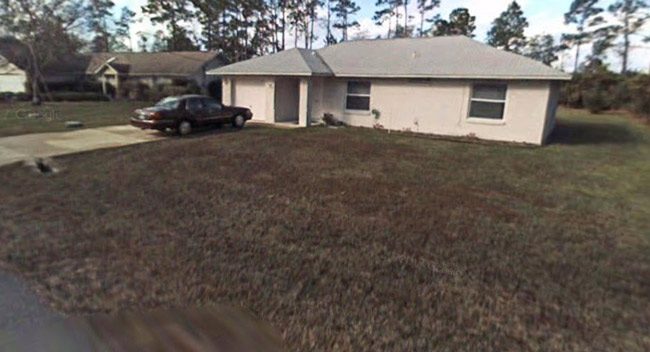 Flagler County Sheriff's deputies, like other law enforcement officers, have seen their daily calls overtaken by two trends that were not nearly as pronounced a few years ago: Baker Acts–the involuntary commitment of an individual to prevent him or her from self-harm or harming others–and drug overdoses.
On July 12 at a house on Palm Coast's Pierce Lane, deputies responded to an unresponsive man whose girlfriend said he may have overdosed. Deputies administered Narcan, the opiate antidote, and were able to revive the man, who was then taken to a local hospital. Deputies' administering of Narcan has also become almost routine since all deputies were equipped with the antidote last year.
Daryl Jowais was not as fortunate. The 49-year-old resident of Zacharias Place in Palm Coast was found dead of an apparent overdose in a bathroom at his mother's home Monday morning. A Flagler County Fire Rescue paramedic pronounced him dead at 7:42 a.m.
Jowais's 82-year-old mother, a resident of the Z Section since around 2002 (an earlier version of this story had misstated the length of time she had owned the house), made the discovery after returning to the house with her other son, 54-year-old Jerome Jowais resident of Deltona, that morning. Jerome told authorities he tried to alert his brother that he was at the door several times before kicking the door open. "Multiple syringes were located within the bathroom in the vicinity
of the body," a sheriff's summary in that day's shift reports noted.
According to the incident report, Daryl Jowais's mother told deputies he had diabetes and high blood pressure, and had "a history with drug use," but she was not sure what drugs he was consuming nor who was supplying them.
The two brothers had previously owned a construction business together.
Detective Nicole Thomas of the sheriff's Investigative Services Division responded to the scene just before 9 a.m., when the scene was turned over to detectives. Foul play is not suspected, though in a previous such case, where the victim was found unconscious on her home's bathroom floor of a drug overdose, and later died, detectives–led by Thomas–were able to track down the alleged supplier of the drugs that killed the victim. In a first for Flagler County, the alleged supplier, Joseph Colon, 34, was indicted on a first-degree murder charge, a capital felony. That case is proceeding through court, with Colon's next pre-trial scheduled for Aug. 14.
Surveillance camera footage had been key in that case, as Colon had crossed several places in Grand Haven where his vehicle had been spotted. The Zacharias Place home is more isolated.
Until last year Flagler County had been considered among the lesser-struck counties by the opioid crisis, relative to other regions, particularly south Florida and Orlando. But the crisis is nevertheless taking a toll, with 84 deaths attributed to prescription drugs in the district that includes Flagler, St. Johns and Putnam in 2016, almost half of those attributed to accidental overdoses, and 15 deaths attributed at least in part to fentanyl, the powerful heroin-like drug. According to the Centers for Disease Control, drug overdoses killed 63,632 Americans in 2016, nearly two-thirds of them involving prescription drugs or illegal drugs.