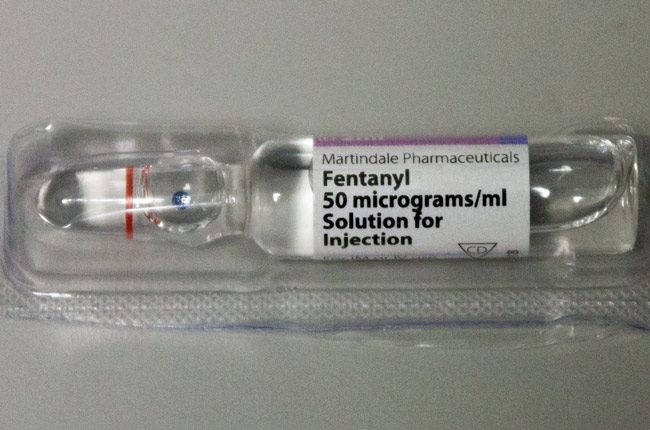 Until 2012, the annual report of Florida's medical examiners on drug-related deaths was grim and alarming for the extent to which drugs were present in the bodies examined. But the numbers were relatively steady: 8,556 in 2008, 8,653 the following year, then 9,000, then 9,135, then a decline to 8,330 in 2012 and to 8,286 in 2013. Even then, prescription drugs were to blame for startling proportions of the deaths.
Then the spike began. So did a new sort of entry in the medical examiners' report summary, becoming its ritualized first line:
2014: An increase of 3.6 percent (301 more) in the total drug-related deaths compared to 2013.
2015: Total drug-related deaths increased by 13.9 percent (1,197 more) when compared with 2014.
2016: Total drug-related deaths increased by 22 percent (2,126 more).
Those numbers reflect all drug-related deaths, including alcohol. But the number of opioid-related deaths, totaling 5,725, jumped by 35 percent. Just as startling, the report shows a nearly 20 percent spike in alcohol-related deaths—and no declines for a single drug that is part of the medical examiners' study. (Marijuana is not part of the examiners' study, as marijuana overdoses are not known to have led to any deaths anywhere at any time.)
The 2016 report was released Wednesday. Regarding drugs, and prescription drugs in particular, it is the grimmest in Florida's history, though it is not much different from similar reports published across the country, reflecting an opioid epidemic that killed about 64,000 Americans last year.
---
"Imagine if we had a plane crashing in the state every month."
---
As has been the case for the entire decade, prescription drugs are to blame for more deaths than street drugs such as heroin despite a ten-fold increase in deaths attributed at least in part to heroin overdoses: there were 96 such deaths 10 years ago. In 2016, there were 1,026. Cocaine is not far behind, with deaths attributed in part to cocaine reaching 1,769, an increase of 83 percent.
Fentanyl, the powerful synthetic narcotic developed by pharmaceuticals and often found lacing heroin because it supercharges the high, saw deaths attributed to it rise by 97 percent.
The report breaks down deaths by districts across Florida. Flagler County is part of District 23, which includes St. Johns and Putnam counties.
The district has a relatively lower occurrence of drug-related deaths than other counties overall, but it is not immune. Oxycodone, a narcotic pain reliever, was a contributing cause of death in 12 cases, with nine of those deaths occurring in individuals 35 or older. Oxycodone is especially lethal when used with alcohol.
Methadone, hydrocodone, cocaine, heroin and morphine as contributors accounted for fewer than 10 deaths each in the district. The numbers are somewhat higher when each of those drugs are at least present in an individual's body at the time of death but are not a direct contributing factor of the death. For example, a person could be a passenger in a car that gets into a crash, and the person dies. That person may have had cocaine in the system, but the cocaine was not a contributing factor to the death.
And local officials will likely take note that while Flagler's district saw heroin deaths hover between zero and one a year from 2002 through 2014, there were two deaths in 2015 and six in 2016.
And fentanyl, the relatively new killer, was a cause in 15 deaths in Flagler, Putnam and St. Johns, and was found in combination with other drugs in 13 deaths. (That's not necessarily in addition to the 15.) West Palm Beach's 313 fentanyl-related deaths led the state, followed by Jacksonville (239) and Miami (164). But proportionally, Jacksonville is by far the most severely affected by fentanyl deaths. In the district that includes Flagler, 11 deaths occurred to people between the ages of 26 and 34, and 10 among people 35 and older. There were no reported deaths in that category for people younger than 18.
The most potent killer remains prescription drugs. There were 6,658 deaths attributed in part to prescription drugs in the state in 2016, a 24 percent year-over-year increase, with 3,234 of those attributed to accidental deaths, a 48 percent increase over last year.
In the district that includes Flagler, there were 84 deaths attributed to prescription drugs, a 22 percent increase over last year, and 34 of those attributed to accidental overdoses—a 79 percent increase. (Accidental overdoses means individuals died with at least one prescription drug in their system that was identified as causing or contributing to the death. The drugs may also have been mixed with illicit drugs or alcohol.)
Senate Criminal and Civil Justice Appropriations Chairman Jeff Brandes called the numbers in the report "staggering."
"Imagine," he told The News Service of Florida, "if we had a plane crashing in the state every month. We would do everything we could to stop that. That's about the amount of people who are dying every month due to opioid addiction. We must put the same effort that we would put into a plane crashing every month and stopping that into this opioid addiction. It's going to take an all-hands-on-deck approach to this."
The full report is below.


The 2016 Florida Medical Examiners' Drugs and Deaths Report:
<![if !IE]><![endif]>