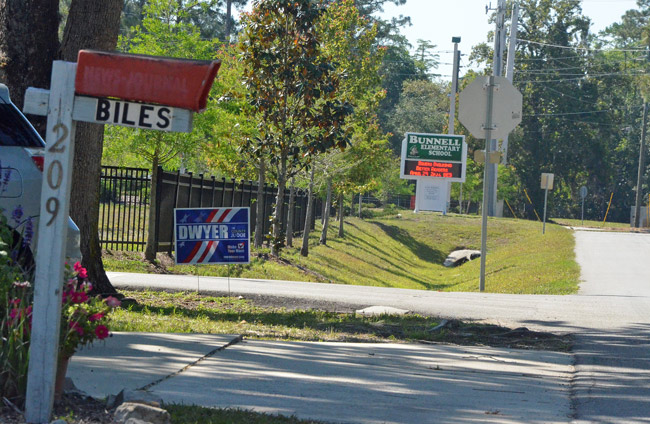 "Great news," Gerald Keating, a Daytona Beach attorney, wrote Daniel Biles in November 2003. "On November 18, 2003, Sergeant Burke contacted me to advise me that they were closing the case on you based on insufficient probable cause to proceed further."
Randy Burke, now a lieutenant with the Bunnell Police Department, had been investigating allegations brought by two parents that Biles, 30 at the time, had inappropriately touched their juvenile sons at a day care center called Miss Dawn's Lil Kountry Kids Preschool and Day Care Center, where Biles worked in addition to his job with the Flagler County school district. "Department of Children and Families took the victim, children's video taped statements which was insufficient although Sergeant Burke believes that something did happen." The attorney added: "Good luck in your future endeavors as a teacher."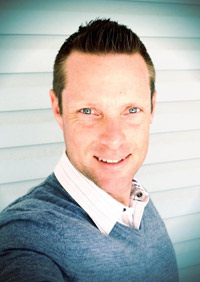 Biles, 38, was arrested this afternoon at Bunnell Elementary on 10 counts of possession of child pornography. He was arrested by the Bunnell Police Department as a result of a joint investigation with the Flagler County Sheriff's Office and the State Attorney's Office. The investigation, City Manager Armando Martinez said, began on Tuesday after Biles had taken his computer to a repair shop in Bunnell. Images of naked children were discovered on the computer at the shop, triggering a call to police and the subsequent investigation.
"When a child is involved it instinctively takes a different tone for anybody so we worked on this day and night," Martinez said. "The thing that we wanted was to wrap the case up as soon as possible to remove the threat from our schools as soon as possible."
Bunnell Police Department officer Christopher Wolfle worked with sheriff's investigator Kim Davis and John Eckersen, an investigator with the State Attorney's office. "We are asking anybody that has any information pertaining to this individual to contact investigator Eckersen at the State Attorney's office," Martinez said.
Biles was employed as a teacher's aide at Bunnell Elementary, and worked in the school's extended day, or pre- and after-school day care. He has also worked as a camp counselor through the district's adult education program. He began working for the district in 1991 as a substitute child care worker and camp counselor.
Richard Dupont, the principal at Bunnell Elementary, would not address the situation, referring all questions to the district office. He distanced himself from Biles, saying he knew him only as an employee, and that he'd taken out a "trespass warrant" on him.
Biles's home, at 209 North Palmetto Avenue in Bunnell–the address listed on his employee file's paperwork–is literally across the street from Bunnell Elementary, and adjoins Jet's Daycare Center on the opposite side. Jet's owner was not aware of the arrest, but said she knew Biles by sight as "Danny," seeing him walk around the neighborhood in the evening, when she'd be closing.
Dupont has evaluated Biles as far back as 2005. In his last available evaluation of Biles–he was being evaluated as a para-professional, or teacher aide, in the special education program, which suggests he may have worked with retarded children–he gave him almost perfect marks, awarding him 5's (on a scale of 5) in five out of six categories, including his quality of work, job knowledge, planning and organization, quantity of work and cooperation. His only 4 was about his punctuality. "Daniel has been a tremendous asset to the classroom teachers and students," Dupont wrote in a 2009 evaluation. "He continues to provide a positive learning environment and support."
He was placed on paid leave on Oct. 1, 2003, pending the outcome of the investigation at the time. But his personnel file is otherwise unremarkable: steady employment through various functions, and positive evaluations.
In 2007, then-principal Phyllis Pearson wrote: "Mr. Biles has made a difference at Bunnell Elementary by his commitment to students and staff programs for more than 15 years. He works effectively with his colleagues, making certain to stay positive but point out when areas of concern need to be addressed with possible solutions. I have encouraged him to pursue a career in teaching as a next step and look forward to seeing him continue to grow as an educator."
See Also: