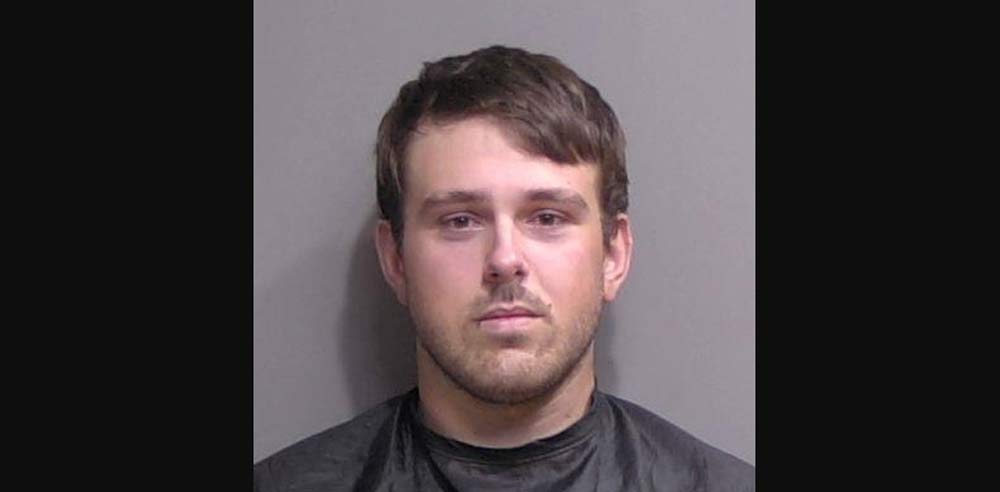 Christian Zaborowski, the 22-year-old father of a 4-year-old boy, faces a felony child neglect charge after authorities accused him of leaving his front door unlocked and being unaware that his son had wandered out of the apartment and onto State Road 100 after midnight Monday, where a vehicle came to a dead stop just before striking the child.
Zaborowski blamed the child, telling authorities the boy has a history of acting out when he gets in trouble, of leaving the apartment, especially when he misses his mother, who lives elsewhere. The boy told Flagler County Sheriff's deputies he was wanting to get to his mother's house that night.




Shortly after midnight Monday, a caller to 911 reported that he saw the child running onto State Road 100 "at the last second" as the man was driving home. He pulled into the median after coming to a sudden stop, "preventing a deadly crash," according to Zaborowski's arrest report, and moved the boy to safety before calling 911.
The boy had bloody scrapes and cuts on his left foot and his left ankle. He told a deputy he had come from his dad's house, and pointed to McCormick Drive, which leads into the Tuscan Reserve and Madison Green apartment complexes off State Road 100, behind Tom Gibbs Chevrolet. The boy said he wanted to get to his mother's house. He pointed west on State Road 100. He only referred to his mother as "mommy," and gave two names for his dad: John and Christian. (Zaborowski's middle name is Jay). He could not identify his father's car beyond its color.
So deputies drove with the boy down McCormick Drive, looking for a vehicle he might recognize–which he eventually did, seeing his father's truck parked near unit 331 at Tuscan Reserve Apartments. Numerous knocks at the door went unanswered. A neighbor helped deputies identify the child's stepmother, a 23-year-old woman with whom deputies were able to get in contact. She was just getting off work at the nearby Wawa. She rushed over, opened the front door, and came back down with Zaborowski, who claimed he had not heard the knocks at the door because he'd been asleep. Another child was also in the house, a girl younger than 2.




Interviewed separately, the woman and Zaborowski told deputies that they had decided to leave their front door unlocked when they went to sleep since the 4-year-old boy knew how to unlock it anyway. Zaborowski said he had recently disciplined the boy over behavioral issues, which, according to the report,  resulted in the boy leaving the house and running across State Road 100 while Zaborowski was asleep.
Deputies saw it differently, making Zaborowski responsible for securing the house and supervising the child. By not doing so, it led to the child running out to the highway, "where he could have been easily hit by oncoming traffic, potentially resulting in a preventable tragedy," the report states.
Zaborowski, a foirmer member of the Matanzas High School football team, was charged with a third degree felony count of child neglect, punishable by up to five years in prison (not the likely sentence even on conviction: Zaborowski's clean record until now means he would likely be sentenced to probation, with adjudication withheld, meaning that he would not be branded a felon, assuming that's the only charge the State Attorney opts to prosecute.) The Department of Children and Families was contacted. It created an incident report.
Zaborowski was released hours after his booking at the county jail on his own recognizance (in other words, with no need to post bail), and with the court's order to follow DCF directives regarding the child. Contact with the child is allowed at DCF's discretion, pending the disposition of the case.