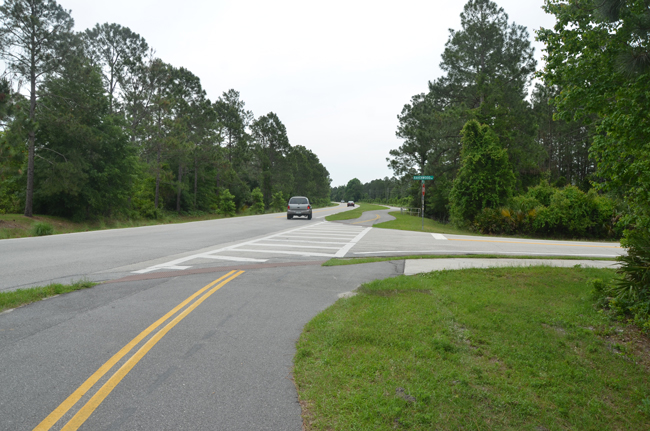 Janet Schutte, 77, a long-time resident of Wood Cedar Drive in Palm Coast, was struck by an SUV as she rode her bicycle on White View Parkway in Palm Coast early Tuesday morning.
Kevin Murphy, a 51-year-old resident of Palm Coast, was driving a 1990 Ford F-250 north on Ravenwood Drive around 7:15 a.m. Ravenwood ends at its intersection with White View. As Murphy began to pull into the intersection, a Florida Highway Patrol report of incident states, he failed to see Schutte in the crosswalk, and struck her.
The bike paths along White View are among the widest and best-marked in Palm Coast. At that intersection, the bike path actually divides into two lanes, with yellow stripes marking the lanes' center. The intersection is along a straight-away with White View, with no obstructions such as shrubbery, trees or signage past the stop sign on Ravenwood. The sun had been up about half an hour at the time of the collision.
The front end of the Ford struck the left side of Schutte's bicycle, knocking her to the ground. She was air lifted to Halifax hospital's trauma unit. Charges are pending against Murphy. Similar accidents around town have usually led to a citation for right-of-way violation.
The Florida Highway Patrol, the Flagler County Sheriff's Office, Flagler County Fire Rescue and the Palm Coast Fire Department responded to the scene, as traffic was regulated by the Palm Coast Fire Police.