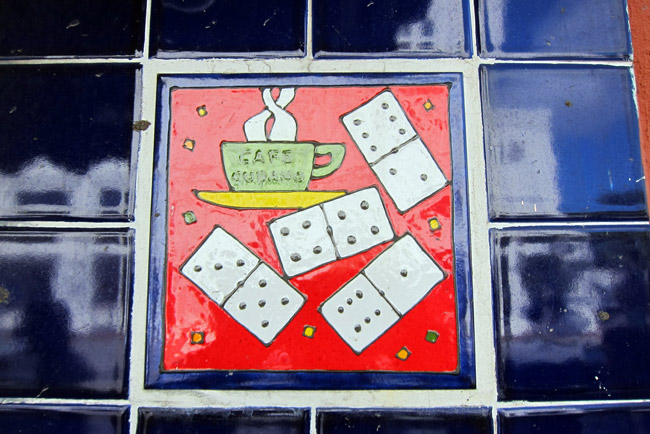 Cuban-Americans voted for the Democratic candidate in historically high numbers in last week's presidential election, analysts say, a continuation of a years-long trend that could be eroding the GOP's standing among a core portion of the party's base in Florida.
There are differences of opinion on just how much of the Cuban vote in South Florida President Barack Obama captured – mostly depending on how the counting was done.
But two major attempts to tally the Cuban-American vote say the number likely crossed the 40 percent threshold; as recently as 1988, Democrats were drawing just 15 percent of the Cuban vote.
According to exit polls conducted by Bendixen & Amandi International, a Miami-based research and consulting firm, GOP presidential nominee Mitt Romney won 52 percent of the Cuban-American vote, compared to 48 percent for Obama. Four years earlier, the firm found 65 percent voting for U.S. Sen. John McCain, the Republican nominee, and 35 percent for Obama.
Dario Moreno, a political science professor at Florida International University, said a study he and a colleague did showed more modest gains for Obama in heavily-Cuban areas in South Florida. He noted differences in the methods — Moreno's study was targeted in Miami-Dade and used statistical analysis instead of exit polls — but said the results were still a warning sign for Republicans.
"It does show that Romney received historically low support among Cuban-Americans in Florida," Moreno said.
A major reason that both identified for the fall in support for the GOP was the strident position Romney took against illegal immigration. During the Republican primaries, the former Massachusetts governor suggested that the government should impose policies that would lead undocumented immigrants to choose "self-deportation," a remark Democrats repeatedly used in the general election.
Cubans do not face the same hurdles immigrating to the United States as others do; Cuban-Americans have long been treated as refugees from the regimes of dictator Fidel Castro and his successor and brother, Raul Castro. But the rhetoric often came across as anti-Latino instead of targeted at undocumented immigrants, analysts said.
"For the reason that Romney was a hard sell for Latinos nationwide, he was a hard sell in Miami-Dade County, and it lost him the state of Florida," Moreno said.
But other factors also played a role. Fernand Amandi, managing partner at Bendixen & Amandi, said the Obama campaign reached out to Cuban voters more than previous Democratic campaigns, and the Romney campaign didn't have an equivalent ground game. Amandi's firm has worked for Obama.
And Cuban voters are widely concerned about many of the same issues that other Americans considered in their votes, including the sluggish economy.
"That was the No. 1 issue for a lot of Cuban voters," Amandi said.
Two Florida figures could potentially help the Republican Party regain its foothold in the Cuban-American community, Moreno said: U.S. Sen. Marco Rubio, whose parents immigrated from Cuba in the 1950s; and former Gov. Jeb Bush, whose focus on education and moderate stance on immigration, in addition to his fluency in Spanish and long time residency in Miami, made him a popular figure among Cuban-Americans there.
And Amandi cautioned it's too quick to read one election as a turning of the electoral tide, or a sign that the Cuban vote will be in play in future cycles, with Democrats perhaps able to grab a majority.
"I think that the next election will be a tremendous proving ground for whether it reaches that or not," he said.
–Brandon Larrabee, News Service of Florida