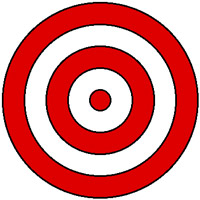 The following incident and arrest information was compiled using official documents, reports and affidavits obtained from government and law enforcement agencies. This feature is not inclusive. It is a sampling of reported incidents in the Flagler County area. Note: The U.S. legal system provides the presumption of innocence to those charged with a crime until guilt is proven in a court of law.
The previous crime report is available here.

Jailed for Child Abuse and Aggravated Assault
At 7:50 p.m. on Feb. 2, a Flagler County Sheriff's Office deputy responded to 3 Biddle Place, where he met with Joseph D. Nalley, 38, who said he'd been in a dispute with his wife in their bedroom. The pair was arguing when they started to push each other, he said. Then Joseph told the deputy: "I messed up." The suspect's wife told the deputy her husband "was yelling and screaming at her and Joseph threw her on the bed," according to the police report. She "also stated that Joseph began to use his forearms to strike her on the face giving her a bloody nose and a bruised upper lip." She said he then "picked up a cast iron door stop which was holding the bedroom door open and stated, 'I will bash your head in!' at which time [she] was in fear for her safety. The couple's [10-year-old-daughter] attempted to call 911 at which time Joseph grabbed [his daughter's] left arm and threw her to the ground, causing slight bruising under her left arm/arm pit area." The suspect's wife reported running out of the bedroom to the living room where Joseph pushed her down onto the couch and struck her again on the face with his forearm, according to the report. When he left the house, the mother and child locked themselves up in the master bedroom. Joseph Nalley was arrested and charged with battery domestic violence, aggravated assault and child abuse. He was taken to the Flagler County jail. He posted $5,500 bond.
Target Shop-Lifting from Port Orange to Palm Coast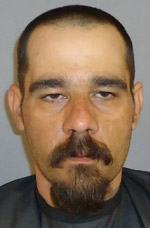 Target loss prevention officer Joel Sotomayor had received a tip from the Port Orange Target on Feb. 2 that a white male and two white females had stolen about $2,000 worth of merchandise the day before from that Port Orange store. The afternoon of Feb. 2, a male and female matching the description sent from the Port Orange store entered the Target in Palm Coast. He summoned police. The two suspects were later identified as Wayne Euson, 34, of 528 Legume Drive in Port Orange, and Katie Wojcik, 23, of 6008 Whispering Trees Lane in Port Orange. They'd walked to the electronics department and put several cameras and cell phones into the shopping cart. By then cops had been clued into the case. One was told that another female was waiting for Euson and Wojcik in a blue for Mustang. That was Melissa Tecarr, 32, also of 528 Legume Drive in Port Orange. She was detained. A deputy then observed Euson and Wojcik walk from the electronics department to the front of the store. Wojcik grabbed her blue purse and started walking towards the bathroom. Euson stayed in the front of the cash registers and then left the shopping cart that was full of items in the aisle. Euson began walking out of the store. That's when a deputy approached him and cuffed him.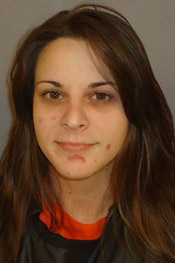 The deputy picks up the thread of the incident: "I secured Mr. Euson and had him sit on the bench in front of Target. Ms. Wojcik was walking out of the store. I then ordered Ms. Wojcik to stop and she started to run across the parking lot. I pursued Ms. Wojcik on foot into the parking lot. I observed Ms. Wojcik run behind a pick-up truck and throw her purse under the rear tire. I was able to catch Ms. Wojcik and secured her in handcuffs and placed her in Cpl. Walters's patrol vehicle. I walked back and retrieved the purse." The total amount of the items that were taken was $898.76. The entire incident was captured on video surveillance. Another deputy reported that he'd located several syringes and spoons with residue on them inside of the blue ford Mustang. Euson and Wojcik were jailed at the Flagler County Jail on retail theft and, in Wojcik's case, resisting arrest without violence.

Startled While Breaking and Entering
It was just before 5 a.m. on Jan. 28 when the homeowners at 57 Burnell Drive heard noises coming from the living room. When the homeowner's husband went to investigate, he saw a man partially inside his residence and partially outside of the window. The homeowner told a deputy that the intruder was reaching over towards the television and electronics enough to be touching them. The homeowner yelled at the man, who then fled through the back yard towards Butterfield Drive. The male was described as having a dark complexion, small build, wearing dark colored pants and a dark colored hooded sweatshirt that was up over his head. A perimeter was immediately established with the assistance of other units. A K-9 was deployed. The intruder was not caught.
Assault and Battery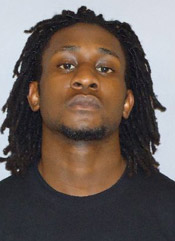 A deputy responded to 7 Burning Wick Place in Palm Coast the evening of Jan. 25, just before 9 p.m., when Ricardi Alejandro Leon-Soltero, 18, reported that when he got home, Akeem Hughes, 20, of 33 Ponce de Leon Drive, called him over to his vehicle. "Once Ricardo walked over to Akeem," the police report reads, "Akeern stepped out of the vehicle and punched him in the face with his fist. Ricardo dropped his drink and started to step away. Akeem then punched Ricardo a second time hitting his left ear. Akeem then entered the vehicle and left the area. I asked Ricardo if her required medical attention and he refused. I observed redness around his left ear and cheek." A subsequent traffic stop located Hughes and placed him under arrest for battery.

Alzheimer's Victim Located
Flagler County Sheriff's deputies were searching for a 94-year-old Palm Coast woman who suffers from Alzheimers and has wandered away from her home the morning of Feb. 6 on Woodfield Drive in Palm Coast. Louise Ross had not been seen since 10 a.m. that morning, but deputies located her behind her home, on a trail in a wooded area, around 1:48 p.m. Area residents may have seen or heard a helicopter in the area. Flagler County's Fireflight assisted in the search by flying over the "W" section of Palm Coast.
Other Burglaries, Larcenies and Minor Incidents
A resident at the Windsor, the assisted living facility at Town Center, reported the theft of her wallet, along with some $300, on Jan. 30.
Car keys and a Hammock Dunes Bridge pass stolen from a Chevrolet on Jan. 29 at 37 Rollins Drive in Palm Coast. The car was left unlocked.
Tax fraud: a resident of Beechwood Lane in Palm Coast reported that when she went to H&R Block to file her taxes, she was informed that someone with a different name and number of dependents had filed under her name, online.
Tools, an air compressor and fishing rods were stolen from the garage at 41 Zinnia Trail in Palm Coast sometime in the afternoon of Feb. 1. The garage door had been left open, but the homeowner was working in the backyard at the time of the thefts.
To end its suffering, a Flagler County Sheriff's Office deputy shot and killed a deer that had been injured and left in the road at County Road 305 near the intersection with Quarter Horse Lane, on Feb. 1 at 2 a.m.
Jewelry, baseball hats, video games and an X-Box were reported stolen on Feb. 1 from the home at 16 Beechwood Lane in Palm Coast.
Stereo equipment, baseball hats and two cell phones reported stolen on Jan. 29 at 57 Pin Oak Drive in Palm Coast. A bedroom window was smashed out.
Burglary reported on Jan. 27 at 83 Reidsville Drive in Palm Coast.
Luis Meneses of 112 Laguna Forest Trail was arrested on a charge of grand theft on Jan. 28, after allegedly stealing jewelry from two people he was living with at the same address.
Convertible Eclipse's roof latches reported stolen when the vehicle was at Walmart on Jan. 28.
Medication delivered by FedEx and left at the door at 30 Zebulahs Trail reported stolen on Jan. 27.
The house at 16 Wendi Lane was reported broken into and Xanax pills, costume jewelry, power tools and $160 in cash reported stolen on Jan. 26.
Canon camera reported stolen from a house at 141 Cemetery Road in Bunnell on Jan. 25.
Karen Klongland, 51, of Burbank Drive in Palm Coast, was arrested for indecent exposure the morning of Jan. 25, as students were waiting to be picked up by a school bus, at Belle Terre Parkway and Banton lane in Palm Coast.
Tires on a Chevrolet Blazer at 4265 County Road 305 reported slashed on Jan. 25.