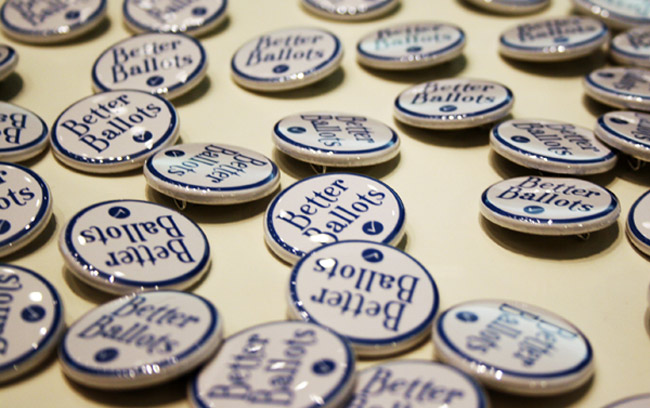 The Florida Supreme Court began grappling with a pair of cases Tuesday that could determine whether local voters can limit how long county commissioners can remain in office.
The cases, brought by voters in Broward and Sarasota counties, presented the court with the question of how much power charter counties have to impose qualifications and disqualifications on candidates for county commission. A voter in Broward County challenged that county's three-term, 12-year limit as violating an earlier Supreme Court decision that seemed to limit counties' abilities to impose term limits.
But lawyers for Broward County, Sarasota County and a group of voters in Sarasota said the court's ruling addressed other county offices mentioned in a different segment of the Constitution than commissioners.
They also pointed out that the Constitution sets up certain standards for commissions "[e]xcept when otherwise provided by county charter."
"That has to mean something," said David Persson, who represented Sarasota County during oral arguments. The county and voters agree that a 2005 injunction barring Sarasota from enforcing the term limits should be thrown out by the court.
Bruce Rogow, representing Broward voter William Telli in the challenge to the term limits law, countered that the court's precedent in earlier cases should hold in the case of term limits. The court would have to overturn at least two decisions to uphold the term limits.
And Rogow said the language in the Constitution is far more narrowly drawn than the counties and Sarasota voters argue.
"It doesn't give them the power to add a disqualification when the Constitution doesn't set forth that disqualification," Rogow said.
It wasn't clear which way justices might be leaning. Chief Justice Charles Canady, typically the leader of the court's conservative minority, and Justice Barbara Pariente, usually a member of the court's more liberal wing, both seemed skeptical of the argument that term limits could stand under a 2002 decision.
Pariente suggested voters could have amended the Constitution in the intervening decade if they wanted county term limits to stand.
Justice Fred Lewis also signaled some trouble with the contention by Joni Coffey, who argued for Broward County, that a county charter represented the voice of the people.
"The voice of the people is contained in the Constitution," Lewis said.
But Lewis and Justice Peggy Quince, both in the court's more liberal wing, otherwise seemed favorably inclined toward term limits.
–Brandon Larrabee, News Service of Florida