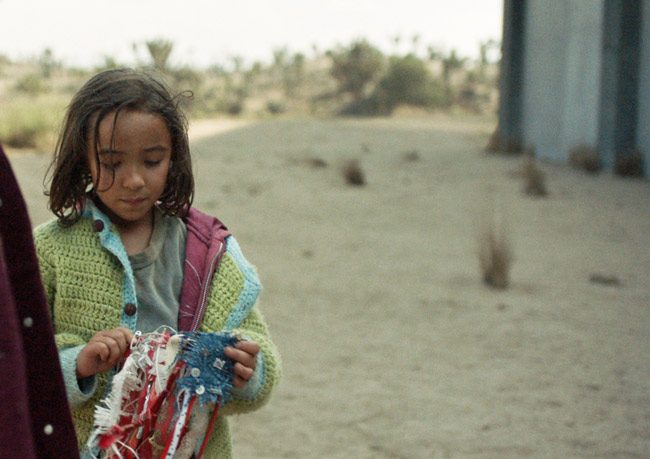 By Martin Dyckman
A young woman who works at a store that we frequent told of a recent experience that haunts my mind, as I hope it will yours.
She and her husband were homebound from a European vacation. As the aircraft waited on the tarmac at Amsterdam's airport, an announcement told three named passengers to identify themselves to a flight attendant.
Every name, she noted, sounded Middle Eastern.
Each was asked to produce a passport, even though all the passengers had had theirs inspected at least twice before boarding.
A young man near her was one of those singled out. As he stood to retrieve his bag from the overhead bin, she saw that his hands were trembling. She wondered whether he would even be able to handle the bag.
A flight attendant checked the passport and left him alone.
He took his seat, still shaking.
"Are you all right?" she asked him.
"I am an American," he said. "I was born here."
So that is what we have come to in the time of Trump.
Concurrently, wire services reported that Khizr Khan, the Gold Star parent who denounced Donald Trump at the Republican convention and challenged him to read the U.S. Constitution, had canceled a speaking engagement in Canada after being told, or so it was said, that "his travel privileges are being reviewed."
His son, Captain Humayun Khan, was protecting his troops in Iraq when he was killed by a suicide bomber.
"This turn of events is not just of deep concern to me but to all my fellow Americans who cherish our freedom to travel abroad. I have not been given any reason as to why," Kahn said. The statement did not say who told him about it.
The cancellation was announced on the same day as Trump signed a new travel ban targeting Muslims abroad.
The speech Khan had been scheduled to give in Toronto was on the subject of "tolerance, understanding, unity and the rule of law."
Khan, a native of Pakistan, has been an American citizen for more than 30 years. There is no legal ground for the government to restrict travel of a citizen who is not accused of crime.
A statement from an unnamed Customs and Border Patrol official, quoted by Politico, declined to comment on the specific report but asserted that the agency doesn't contact travelers in advance of their foreign trips. It hinted, however, that questions might have been raised about Kahn having or having applied for trusted traveler status, which speeds up airport security checks.
We need to know more about this. Was it only a rumor that reached Kahn? Was it a misunderstanding? Or something more sinister?
In any event, it was reasonable for Kahn to be concerned in the time of Trump.
Now imagine, if you will, the terror of that young man aboard the airplane multiplied millions of times by Americans with dark skins or foreign-sounding names now that ICE — Immigration and Customs Enforcement — agents are on a rampage.
It's about American citizens, not just immigrants who are unauthorized. It's no longer about targeting only those who commit serious crimes — which they do less frequently than legal residents. It's about expelling everyone that ICE and its allies in some police agencies can get their hands on. Even Dreamers, those brought here as children, whom a humane president had promised to protect, are being swept up.
There are an estimated 11 million of these vulnerable people, by the way, and they are your neighbors. They could be the people who built your house, picked the fruit for your breakfast, and tidied up the hotel room where you last stayed.
Think of our country without them. It will be a different country if Trump has his way, and it won't be a better one.
The statistics are sobering.
According to a draft paper published in November by the National Bureau of Economic Research, unauthorized immigrants account for about 3 percent of our gross domestic product (GDP). Take that away, and it spells recession.
They represent 18 percent of the workforce in agriculture, 13 percent of construction employment, and 10 percent of the leisure and hospitality sector. They're particularly significant to the economies of five states: California, Texas, New York, Illinois and, yes, Florida.
The report's authors, professors at Queens College of the City University of New York, calculated that if their presence were legalized, their contribution to GDP would increase, significantly, to 3.6 percent. It would no longer be easy for unscrupulous employers to exploit them.
"Documented foreign-born workers," they added, "are about 25 percent more productive … with the same levels of education and experience," as the undocumented.
Legal workers would not replace most of them. A 2013 North Carolina study noted that "natives prefer almost any labor market outcome … to carrying out menial harvest and planting labor."

Here, from The New York Times, are some other pertinent facts:
About 60 percent of the 11-million have been here 10 years or more. Many are homeowners. A third of those 15 or older live with at least one child born here, who has citizenship by birth. (Where will the foster care be for so many Trump orphans?) The proportion of the estimated 300,000 with felony records is half the rate of felons in the overall population. Illegal border crossings are declining; a growing number of unauthorized immigrants simply overstayed their visas.
The 11 million are here, for the most part, because America has needed their labor and the taxes they pay. The entire nation collectively turned a willfully blind eye to the underlying illegality, just as it did during Prohibition. Every president before now has tried to reform the situation in a humane way. Only now is one catering to a minority — and they are a minority — who vote their hatreds instead of the religions they profess.
A young citizen trembling on a plane. A prominent naturalized citizen who fears to travel. Parents and children terrified of separation. Business booming for private prisons.
What kind of country have we become?

Martin Dyckman covered local, state and national government and politics and wrote editorials and opinion columns during a 46-year career with the St. Petersburg Times, where he retired in 2006 as associate editor. He is the author of three books. He lives in western North Carolina. See Dyckman's previous column on the death penalty here.