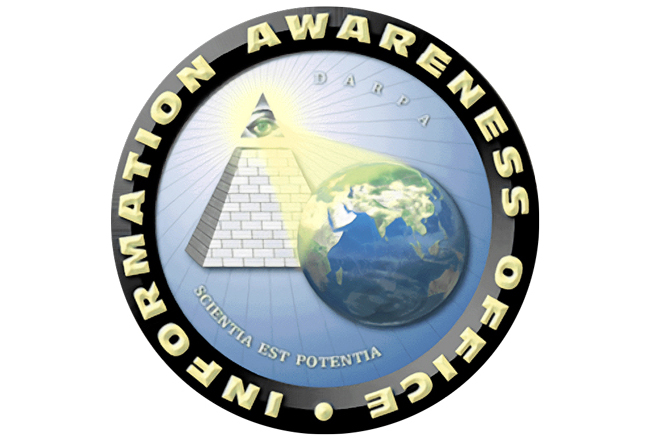 A data mining tool developed by a Tallahassee GOP consultant won't put political fundraisers out of business, but it's making their lives easier.
"Contributionlink," the brainchild of lobbyist Brecht Heuchan, gives lobbyists and candidates an edge by mining a myriad of public databases, creating profiles of current and potential donors and showing clients how their money stacks up against the competition.
"I see it as a game-changer," Heuchan said.
Heuchan, a former Republican Party of Florida fundraiser who worked for three Senate presidents, said he spent three years getting the program up-and-running before its launch three years ago.
Now, he plans to expand into the Ohio presidential battleground, Georgia and Texas — places that, like Florida, have relatively clean campaign-finance databases and where big bucks are spent.
Data mining became a high-profile issue during the 2012 presidential election, with Republican Mitt Romney's campaign drawing criticism for ignoring data and relying instead on what consultants believed about voters. That contrasted with President Barack Obama's political organization, which was widely credited for using tools such as data mining to help the Democrat win a second term.
Some of the Florida Capitol's most-influential power brokers say Heuchan's Contributionlink plays a critical role as they gather information.
The program begins with public databases including voter files, professional licenses, corporate records and campaign-finance records. The data is scrubbed and overlaid to show users exactly who is giving what in each House and Senate district. It also aggregates the contributions of corporations and each of their many affiliates, an exhaustive and error-riddled process when left to human hands.
"You can use it to see who's giving, and that usually means they have some issues. The more people are politically active the more that means they want something or not want something," said Travis Blanton, a lobbyist and Republican fundraiser. "It really has changed the way we do things."
Contributionlink, which Heuchan said costs from $300 to "several thousand" per month, allows lobbyists like Blanton to coordinate their clients' contributions and see how effective their spending is.
The program also helps generate call lists based on who's already given and, perhaps more importantly, who hasn't.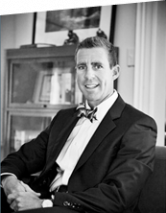 Florida's campaign-finance system will go through major changes in the fall, with contribution limits increasing from $500 to $1,000 in legislative races and to $3,000 in statewide races, alongside more frequent reporting requirements.
Former RPOF Executive Director David Johnson said Heuchan's technology will make it easier for consultants to "maximize the fundraising potential."
"It's the data analytics of the sales research that anybody wants to have before you pick up the phone. Now someone still has to be willing to pick up the phone and call. It still requires the difficult dialing for dollars," said Johnson, who described Heuchan's system as the "flaming arrow in the quiver" of lobbyist tools.
Detailed data about associations' members and potential members, again at the legislative district level, can help groups raise funds for candidates and themselves.
"It would take a staff member of mine weeks to aggregate all of that data and put it in a format that's usable. They've got a program that has information at our fingertips that we can access and analyze a bunch of different ways. That's just a huge time-saver," said Tim Stapleton, executive vice president of the Florida Medical Association.
The data is especially useful in primaries, which can be won by very small margins. Candidates can use the data to gain a fundraising advantage and chase their opponents out of the race, and contributors can use it to decide which candidates to back.
"We can go in with this analytical data. Most of the guys in the primary are not very different philosophically. But at the end of the day you want to be with the winner. Anything you can do in those tight primary races to determine who will win is to your advantage," Blanton said.
Heuchan also has developed a product, Decisionlink, that is designed to tell candidates how much money they need to win and to forecast who will win elections. In an analysis of nearly 1,500 races over the past three cycles, the program predicted the victor with 94 percent accuracy, Heuchan said.
Heuchan said he wanted to provide the same data to candidates who couldn't afford to spend big bucks on polls, which can cost $20,000 in legislative races.
"It's not a silver bullet. What it is is another factor of information that people could consider," he said.
For example, the data doesn't include in its calculus negative news reports, a candidate's likeability or who else is on the ballot and how much effort they've put into their campaigns, all critical factors in elections.
"At the end of the day, lobbying is still a relational profession. You're dealing with people's deep-rooted philosophical issues. But from a campaign fundraising perspective, if people aren't using it now, they're way behind the curve," Blanton said.
Heuchan acknowledged that some old-timers have been reluctant to jump on the data bandwagon but believes the tide is turning.
"I think they are increasingly willing to embrace it. At what point do the really smart people, the consultants themselves, are they willing to accept this new age stuff? You've got people that have been around for a really, really long time and they're really good at what they do. They have to accept the fact that the data may say things different than their own gut may be telling them. It's going to take some discipline on their part and on the part of the client, too," he said.
–Dara Kam, News Service of Florida