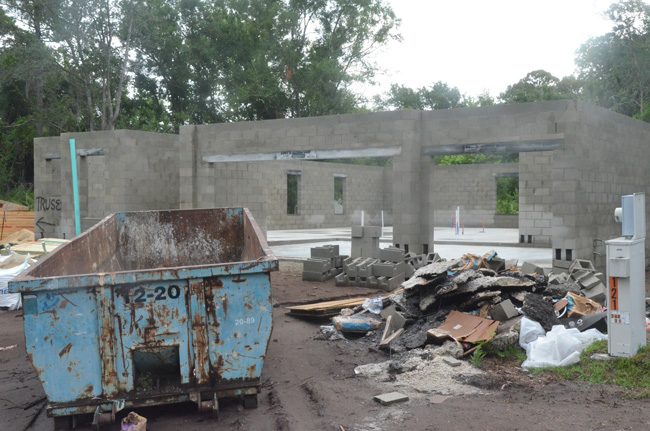 By several measures, the housing market in Flagler County is healthy. But calling it a "boom" may be premature, if not undesirable: memories of the last boom's aftermath are still roiling the foundations of the local market, namely in property valuations, which have taken a decade to reclaim pre-boom values.
Earlier this week Flagler County government called construction in unincorporated Flagler "extremely active," with nearly 100 building inspections scheduled for last Wednesday alone.
"We've been averaging about 70 per day," said Chief Building Official Mark Boice. "But 60 is a busy day for four inspectors. Anything more than 15 (per inspector) is a full day."
The Building Department, the county said, is one of Flagler County's enterprise funds – meaning that none of its $1.9 million budget comes from property taxes, as all of its revenue is generated through fees. The county issued the information through a release–an unusual move that may reflect the county administration's attempt to justify a request for additional personnel: budget season has just begun.
But the number is echoed by activity in Palm Coast. The city averaged 182 inspections a day in May, after averaging nearly 200 a day in March, and hasn't seen a month with fewer than an average of 173 per day all year. Last year, Palm Coast's building division conducted nearly 40,000 inspections, up 30 percent from 2016.
The activity is reflected in permitting as well. From a low of just 81 permits for single-family homes in 2011, the city last year issued 633 single-family residential permits issued, up 33 percent from the prior year. Through April this year, the city has issued 219, which would result in an annualized total of close to 800.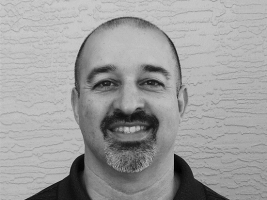 Ron Wysocarski, broker and CEO of Wyse Home Team Realty in Port Orange, which tracks development activity in Flagler and Volusia through a monthly report, attributes the construction activity to a lower inventory of homes in the past two years. "During that time, countless buyers struggled to close a deal on something and eventually stopped searching. They ended up either renting a place or moving on to other areas," Wysocarski said. New construction is now "filling the gap." Economists he follows, he says, project at least two more years of brisk construction.
According to the Flagler County Association of Realtors' latest tabulations, 230 home sales closed in March, an 8 percent decrease from a year ago, with a median sale price of $227,000, up from $219,000 a year ago. Whether in march or in the previous three years, the number of sales doesn't point to any sort of breakout boom: if anything, it's been relatively flat–or stable, to use a term Realtors prefer in the circumstances–with a seasonal weakening of sales each autumn. Cash sales in March spiked to their highest level in a year–but that's the March effect every year as buyers play the tax calendar. Overall, cash sales, averaging 60 to 65 a month without the March spike, are well below where they were three years ago or more. The media sale price has grown slowly but steadily: it's not bubble growth.
And the time between a house is put up for sale to the time when it's sold has shrunk from the 70-day range three years ago to the 50 to mid-50-day range presently. There's a five-month supply of homes on the market.
"The fear for many is that it feels like we've already seen these conditions 10 years ago," Wysocarski said. "What we're experiencing in the market right now is different, though. Those boom years before the recession were predicated on loose lending practices, and a lot of the loans written during that time failed and ended in foreclosure. Because most loans are now being better documented, the belief is that families today are proving they can pay for these homes. Provided there's ample employment in the area, I believe we will not see a repeat of the unfortunate market conditions and the precipitous drop in home values that we saw 10 years ago. Home values tend to rise or fall based on economic events, not real estate events. Jobs are key."
Flagler County's jobless rate has been in the 4 percent range for months, falling last month to a post-recession low of 3.7 percent, and the county's population has been increasing steadily, with the Census Bureau's latest estimate placing it at 110,500. What's less clear is the demographic character of the population increase. School enrollment figures have not grown at the same rate as the net population increase, suggesting that more retirees, or people who are not in the workforce, are moving in. "I would caution that although school enrollment figures might be one indicator of growth, it only tells part of the story," Wysocarski said. "For example, families with very small children who are relocating to the area won't affect those school enrollment numbers until their kids reach school age, which could be a few years."
Wysocarski also notes that new construction doesn't necessarily mean arbitrary relocations, as fewer families are willing to commute from Flagler to the Daytona or Jacksonville areas. "Fuel costs are rising," he said. "There's added cost and inconvenience associated with car maintenance and repairs. And for some buyers, there's an increase in childcare costs because the kids spend an extra hour or more each day under someone else's care. The true costs of a commute can quickly surpass any savings people might see in their mortgage payment. There's also the value of the time lost during a commute. We find that the loss of family time alone is a big road block for most people."
Jason Giraulo, a Palm Coast government spokesman, said the area is also busy with commercial development. In 2017, the building division issued 515 permits. So far in 2018, there have been 177 permits issued. Rickie Lee, the city's chief building official, attributes the numbers to a nationwide strong economy.
"He noted that although new commercial construction did not increase as rapidly in 2017 as in 2016," Giraulo said, citing Lee, "existing commercial buildings are being retrofitted or remodeled more frequently and new businesses are moving into those. Additionally, residential construction is growing not just in new subdivisions, but citywide with new builders also building in well-established sections."