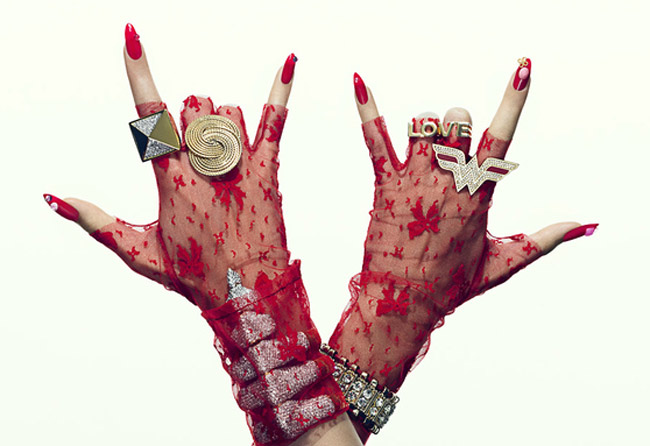 Citing the recent shooting spree at Ralph Carter Park and other less specified incidents, Flagler County School Board member Colleen Conklin Tuesday evening called for creating a "task force" on gangs in Flagler County, and, whatever is happening now regarding the matter, to change it. Andy Dance, who chaired the meeting in Sue Dickinson's absence, was more skeptical, cautioning against creating "another layer" of bureaucracy before knowing whether it is warranted, while Katrina Townsend, the district's student services director, on two occasions told Conklin and the board that several of the things Conklin was talking about are already happening, promoting Conklin to say that whatever is taking place isn't working.
"We know what we're doing, and it's not working," Conklin said, though she'd acknowledged on several occasions that she did not, in fact, know that a district group was already meeting regularly on related matters, or that the sort of awareness campaign she was favoring was also already taking place in some form. "It's not so much about what we're doing," Conklin said. "Whatever we're doing, we need to take another approach, because something's got to change, and something's got to give."
Sue Dickinson, who chairs the board, sipports the move. "The task force is a little late in coming but it's something the sheriff's department should have come forward with a long time ago," Dickinson said Wednesday. (She was absent from the meeting Tuesday, battling a high fever.) "There's a lot more going on in the community than the public knows."
But Conklin's ideas at the end of Tuesday's meeting remained general, and her assertions that Flagler County has a gang problem were never based on harder evidence than either the most recent news story or anecdotal evidence, as frequently restated as it is rarely substantiated, that gangs or similarly feared phenomena are a critical problem in the county. Flagler County Sheriff Don Fleming has himself downplayed the issue. "Once we arrested all the Bloods, the gang issue basically disappeared," he said in January. "We have gangs, but the gangs that we have are relatively juvenile related. They're not high-crime type of gangsters. They total pretty much less than about 70, 75 people."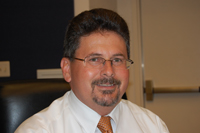 It took Dance pressing Conklin on two occasions for more clearly stating what she was aiming for. "Is it acceptable that Miss Valentine continue with the path as a focus, a more structured focus group, with a goal and mission, or what was your ideas?" he asked. "I would like to know what's going on before we go create another layer." The end result was to bring back the matter at the next board workshop, in two weeks, so the administration has a chance to present what it's been doing, and perhaps provide more solid evidence about the nature of the problem.
And Debbie Laury, who is running against Conklin in this year's school board race, had no disagreement about making safety a priority in the schools, or of creating a broad-based task force as long as it included the sheriff's office and all local governments (a make-up Conklin herself specified precisely to that extent, saying she is seeing the drug trade first-hand on the beach side, where she lives). "What I was concerned about was the fact that I'm no entirely sure that I take at face value Colleen's concern because I'm wondering to what extent she was pandering," Laury said. For herself, Laury said, she was still researching issues, would reserve judgment until then, and would be meeting with Superintendent Valentine at length Friday to discuss, among other things, matters of school safety.
In an election year, it's easy for any candidate or incumbent to key into issues that automatically resonate with the public, though talk is never cheaper than at election time. On the other hand, it isn't out of character, at election time or not, for Conklin to seize on a matter of concern and use her platform to raise public awareness: she did it on two issues Tuesday evening, the second focusing on the bad effect high-stakes testing is having on students and schools, while school districts themselves accept the state requirements without a peep.
Conklin's remarks on gang violence took place soon after Gloria Kollosch, in a forceful, almost angry three-minute speech to the board, had described an incident involving her son and his friends, students at Matanzas High School, who were confronted by other Matanzas students, one of whom brandished a gun. The gun turned out to be an air-soft gun, but the consequence meted out to the student was not in line with the district's code of conduct, Kollosch complained (though the incident took place outside school grounds, where school policy is not in effect: the school district's authority can only extend so far.)
"The bottom line is, there are a number of people who don't even think we have an issue," Conklin said at the beginning of her remarks. "And first of all we do. Obviously, what took place on Sunday evening was of great co concern. It is a community problem that I think at some point, somebody needs to step up. We all need to take some kind of a leadership role." On Sunday at Ralph Carter Park, an 18-year-old man fired six rounds from a gun either at other individuals or at a car speeding off, after a brawl. The shooter was arrested and jailed.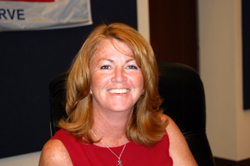 Conklin spoke of "really having a serious conversation about prevention, about how best to address the needs, and really how to join forces to really kind of address the issue, because we've got to get a handle on it, and I don't think it's something that the schools can solve by themselves." After Valentine spoke of the meetings between district staff and its school cops, including a weekly, 7 a.m. meeting every Monday that appraises the district on weekend criminal issues that might have spill-over effects on schools, Conklin, based on conversations she'd had, turned the matter toward what students are experiencing on campus, where fear might get in the way of critical revelations.
"It's this environment of not wanting to be a snitch, for a number of different reasons," she said. "There's a loyalty issue and a whole host of reasons, but in the conversations, how do we come up with a mechanism where kids can even feel free to share that information, and safely share that information. They don't. They don't feel comfortable sharing that information with an adult. They feel that things can be found out through technology and what not. In this particularly group I asked them what their thoughts were on Columbine, and they didn't even know anything about Columbine.  I was shocked at how could they not know. The truth is, if nobody tells them about it, nobody talks about it, why would they know?"
On April 20, 1999, two students at Columbine High School in Colorado attacked their classmates in the worst school carnage in the nation's history, killing 12 students and a teacher before committing suicide. Such killings aside, however, schools are generally far safer environments than society at large, including in larger cities—and even more so in small counties such as Flagler.
"Ultimately," Conklin said, "I can't imagine that we're not going to have to look at some resources to identify—is this the best use of our resources that we're currently using? Do we have programs that are being funded properly even, for your preventative measures? Are we utilizing Pathways [the alternative school] in the way that it really should be utilized? Do we need to completely restructure that? I mean, there's so many questions. I could go on and on. The bottom line is, we need an aggressive approach, whether it's a task force, whether it's this group and it just gets beefed up and we come up with an exact mission of what the group is going to do."