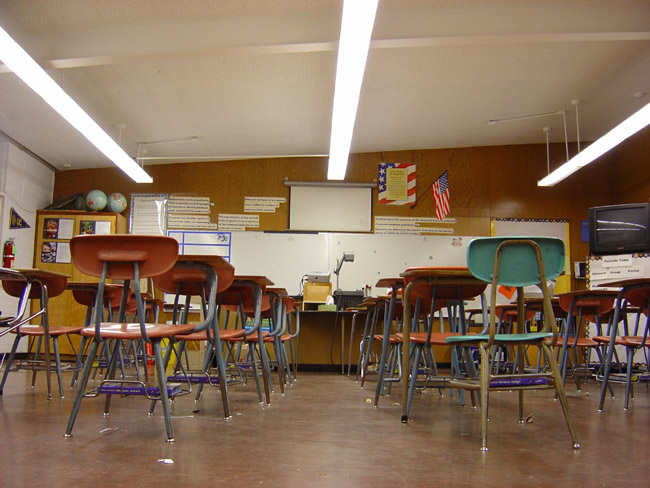 Supporters and opponents of the controversial "Common Core" education standards clashed Tuesday in Tampa during the opening stop in a three-day round of public hearings across the state.
Those speaking at the hearing were closely divided among supporters and opponents of the standards, despite conservative and tea-party activists' concerns that Common Core represents a vast federal overreach into local education. About four dozen states have adopted the standards, which were created in a state-led initiative but have been promoted by federal officials and education reform advocates.
The hearings were part of Gov. Rick Scott's plan for dealing with the politically volatile issue. Scott has already begun distancing the state from a consortium developing tests for Common Core, and has suggested the hearing could come up with ways to amend the academic benchmarks.
The meeting featured an at-time raucous audience, with those on both sides of the issue loudly applauding those who agreed with them.
Several teachers showed up at the meeting to defend Common Core from criticism that the standards are academically less rigorous than the state's current expectations of students or are politically motivated.
"Common Core is providing a more rigorous and engaging classroom environment. … Common Core is pushing the students to think beyond a textbook," said Melissa Castro, an 18-year educator with Hillsborough County.
The teachers and coaches said students were better able to grasp the material under Common Core, and were performing better.
But opponents assailed Common Core as potentially wasteful and harmful. Some labeled the changes "education without representation." They said the new standards were almost incoherent and difficult for some students.
Lori Baxley, who has two children, spoke emotionally about how her son, a fourth-grader who previously made straight As, was struggling with his math homework. That made her speak up, Baxley said, not any political considerations.
"The notion this issue is political baffles and frustrates me," she said during the hearing, which was webcast across the state by The Florida Channel..
But electoral politics did occasionally intrude. Mike Weston, a parent, teacher and candidate for the school board in Hillsborough County, said money should be sent to the classroom instead of spent implementing the standards and any related tests.
"Let's give teachers a real raise, not Governor Scott's mysterious vanishing raise," Weston said.
Scott's much-touted pay raise for educators, approved by the Legislature this spring, has been bogged down in negotiations between local school districts and teachers' unions.
Two more hearings are scheduled on the issue, with one slated Wednesday in Davie and the third set for Thursday in Tallahassee.
–Brandon Larrabee, News Service of Florida