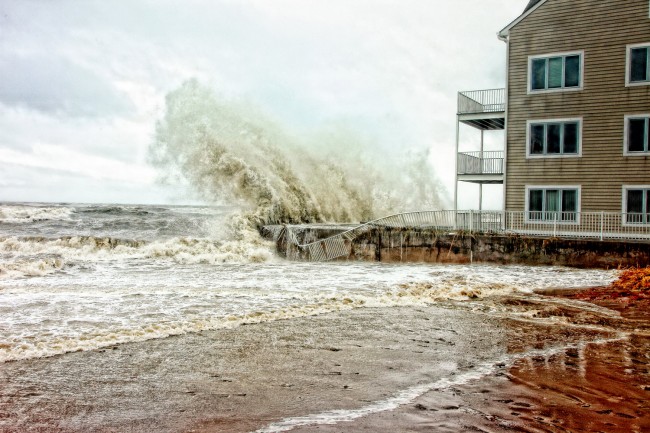 Gov. Rick Scott on Wednesday signed a plan to make changes at Citizens Property Insurance Corp., as officials from the state-backed insurer continued trying to defuse a controversy about a deal to shift policies to a private company.
On Thursday, he signed three dozen bills as he continues to work through legislation approved during the 2013 session, his office announced.
Scott quickly signed the Citizens measure (SB 1770), which legislative leaders sent to his desk Tuesday. It includes a series of steps aimed at reducing the number of homeowners getting coverage from Citizens, such as setting up what is described as a "clearinghouse" where private insurers could intercept policies that otherwise would wind up with Citizens.
The governor, in a statement issued by his office, also pointed to part of the bill that will lead to Scott and Cabinet members appointing an inspector general for Citizens. That move came after reports last year about what Scott described as "egregious" travel expenses among some Citizens officials and the shutdown of an internal compliance office.
"This legislation will bring much needed reforms to better protect the taxpayers who support Citizens Property Insurance," Scott said in the statement.
The announcement of the bill-signing came as a Citizens committee discussed efforts to try to steer policies into the private insurance market — and a controversial deal approved last week that could funnel up to $52 million to St. Petersburg-based Heritage Property and Casualty Insurance, which would take out as many as 60,000 policies from Citizens.
The deal has been criticized by people such as House Speaker Will Weatherford, R-Wesley Chapel, who issued a statement Friday raising concerns about the payments and a lack of notice about the deal, saying it was "hastily pushed through." Scott on Wednesday also objected to the way Citizens made the decision, calling for at least seven days notice of such issues.
Citizens President and Chief Executive Officer Barry Gilway agreed with Scott that the state-backed insurer needs to do a better job of communicating about major initiatives, though he said staff members in the past have struggled with how early to present information about potential deals. Also, Citizens officials said they were trying to get the Heritage deal finished quickly so the company could take over policies before the main part of hurricane season.
But Jeff Grady, president of the Florida Association of Insurance Agents, said a lack of information can cause problems with the appearance of such deals.
"There is a point in time in that process to advise — at least advise," said Grady, who serves as a technical adviser to the Citizens committee that met Wednesday, known as the Depopulation Committee.
During the meeting, Gilway and Citizens Chief Financial Officer Sharon Binnun focused on the insurer's broader efforts to reduce its number of policies.
As of April 30, Citizens had nearly 1.3 million policies — making it the state's largest property insurer — but Gilway said it could have had about 1.8 million if Citizens hadn't aggressively worked to move policies into the private market. Insurance-industry officials and many state leaders have long argued that the large concentration of policies in Citizens would pose a huge financial risk if a major hurricane hits.
Gilway said Citizens should work with private companies so they can remove the best policies, ultimately leaving Citizens as the so-called insurer of last resort for homes that cannot get coverage elsewhere. But Gilway took issue with questions about whether private insurers should be able to "cherry pick" the best Citizens policies.
"My answer to that is absolutely — the companies should be cherry-picking," Gilway said.
The bill signed Wednesday by Scott includes steps to try to move policies and risks away from Citizens. Along with creating the clearinghouse, for example, it would prevent Citizens from covering new homes in high-risk, environmentally sensitive coastal areas.
Scott did not release comments about Thursday's bill signings and didn't issue any vetoes.
Included in the batch of bills Scott signed were several dealing with school safety. One measure (SB 284) allows private schools to be notified by first responders about emergencies and makes sure public schools spell out which agencies are supposed to contact them.
Another bill (HB 609) cracks down on "cyberbullying" in public schools by expanding what school districts are allowed to punish at school and when children are not at school — if the non-school bullying affects education.
Other education bills included one ordering the Department of Education to create uniform ID badges for some school contractors (HB 21); one creating a new third degree felony for posting certain obscene materials on school property (HB 113); and one toughening laws against convicted gang members trespassing on school property.
Scott also signed a measure (SB 1808) allowing the Department of Environmental Protection to set water quality standards in Florida after a years-long legal battle with the U.S. Environment Protection Agency. That battle about what are known as "numeric nutrient criteria" has been closely watched by business groups, local governments and environmentalists.
And he okayed a new law (HB 701) making it illegal to use state-issued EBT cards at strip clubs, liquor stores and gambling establishments, as well as a measure (HB 487) establishing a Freemasonry license plate, with proceeds going to the Masonic Home Endowment Fund, Inc.
Later Thursday, Scott is scheduled to sign a bill (HB 1325) that would help clear criminal records of human-trafficking victims.
–News Service of Florida