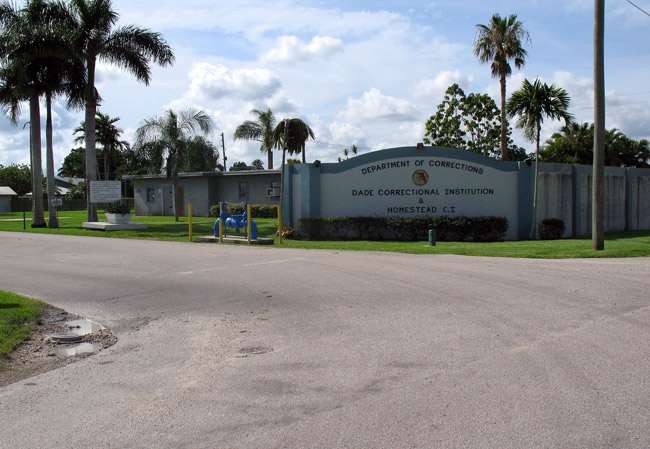 Corrections officials quietly reversed a blanket ban on tobacco at prisons this summer and are now allowing inmates at work release centers to have up to 10 packs of cigarettes each.
Department of Corrections officials say they lifted the prohibition on tobacco-related products in the work release programs because they didn't want prisoners so close to completing their sentences to have to go back behind bars for breaking the rules.
But the American Lung Association called the move a mistake.
"I'm surprised," said Brenda Olsen, chief operating officer of the American Lung Association in Florida. Olsen said it's incumbent state agencies to "set a good example" by barring or limiting tobacco use.
The switch comes less than two years after DOC made all tobacco-related products off-limits at prisons, work camps and work release centers on Sept. 30, 2011.
"The decision to eliminate smoking and tobacco use was made to reduce the medical cost associated with exposure to tobacco, and eliminate second hand smoke exposure to non-smokers," the agency said in April 2011, when the ban was announced. The ban also applied to prison workers, who are not allowed to bring cigarettes into facilities, and to visitors. Death Row prisoners are allowed to buy two packs of smokeless tobacco products per week.
The federal Bureau of Prisons and more than half of the other states also ban tobacco in prisons, but the prohibitions have created a new demand for cigarettes, a valuable commodity behind bars. According to some reports, inmates in New York City jails are paying up to $200 for a pack of smokes.
During a six-month period shortly after the Florida ban went into effect, nearly 30,000 inmates or prison workers were caught with some sort of tobacco contraband, according to DOC's annual report. The report does not say how many of the culprits were staff and how many were prisoners.
The new work camp rule went into effect on June 13 and allows the roughly 3,800 inmates in work programs to have up to 10 packs of cigarettes or smokeless tobacco products or 20 cigars, plus one disposable lighter.
The rationale: Inmates on work release can get access to cigarettes, chewing tobacco or other products while they're in the community.
"The Department determined, after assessment, that it was a better use of resources to not find an inmate in violation, which would potentially cause him/her to go back into prison, for possession of tobacco when so far along in the process of transitioning back into the community, hopefully as a productive citizen," DOC spokeswoman Jessica Cary said.
Cary said there were "quite a few such incidents" of inmates being sent back to prison for sneaking smokes or other tobacco products into work release centers but no data was immediately available about how widespread the problem is. Prison guards and other staff have also been caught providing contraband tobacco products to prisoners, Cary said.
But making sure prisoners are tobacco-free before they are sent home would help them live healthier lives and save them money once they are released, Olsen said.
"We know how addictive tobacco products are," Olsen said. "This is a great opportunity for these people to start their journey on having a smoke free life."
–Dara Kam, News Service of Florida