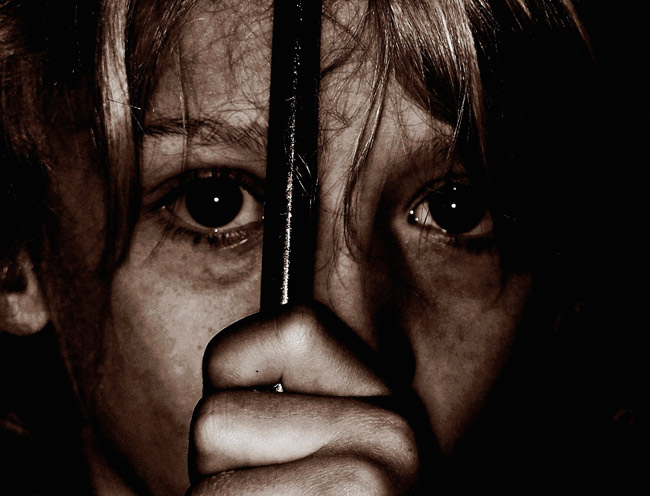 Children are being ignored in the 2012 presidential debates, according to a national report released Thursday.
The Iowa-based Child and Family Policy Center found that the candidates and media discussed children's issues less than two percent of the time over 20 debates – just 17 debate questions of more than 1,000.
"They're not talking about children," said Roy Miller, head of the Florida Children's Campaign, of the candidates. "And that includes their own children. I mean, we gave them credit if they even mentioned they had kids of their own."
Miller said the presidential candidates do not volunteer what they'll do for kids if elected, but almost always include their offspring in their campaign publicity.
"So they're always in the photo op," he said, "but not in the discussion."
Both Miller and Dr. Charles Bruner, executive director of the CFPC and co-author of the study, said there is a "disconnect" between voters' concerns and campaign rhetoric.
One area got close – candidates were asked fairly often about "family values," though it wasn't necessarily tied directly to children.
The study broke down questions in the Republican presidential debates, beginning with Greenville, South Carolina on May 5, 2011, and ending with Mesa, Arizona on February 22, 2012. The most-asked questions addressed national security (19.8 percent); the candidates' records and qualifications (18 percent); jobs and the economy (17.9 percent); government's role in social and family values (10.3 percent); the federal debt (10.2 percent); immigration (7.5 percent); and health care (6.3 percent).
There were no questions asked in any of the debates about child protection, early childhood education or children with disabilities.
Miller said kids comprise 24 percent of the U.S. population, but don't have the political clout to hold politicians accountable.
"They absolutely need the debate moderators to look the candidates in the eye and say, 'We have 74 million children in America – what are you going to do to help them?'" he said. "And even more important, not all 74 million children are doing well."
The CFPC study also reviewed the candidates' position statements and how they presented policy views on their websites, where there are also few mentions of children. Where they were mentioned, it was in the context of abortion, school choice, government spending and the debt that could be left for children to pay in the future.
Bruner, who has scrutinized previous presidential campaigns for inclusion of children's issues, said this year the mentions were fewer than ever.
He also said that recessions have an outsize impact on children, even when their deprivations are temporary, because children achieve 90 percent of their brain development in the first five years of life.
"For adults to have a bad year or two is one thing," Bruner said. "But for a seven year old to have a year or two where they struggle, that puts them way behind in their development."
There has been a spike in child poverty, he added, and the recession has hit young families at a time when their children are young and vulnerable.
The advocates also called on the media to take responsibility for asking questions about children. Polls show that voters care about the 500,000 children in foster care, the 15 million who drop out of school and the 8 million now without health care coverage – but those are on the back burner compared to other more immediate issues.
Bruner said it's up to the press and the public to put children's issues on the front burner.
"If the candidates are asked often enough about these issues, it becomes something that they realize they have to know something about and formulate answers to," he said. "And it gets on their radar, so they're thinking, 'When I get elected, this is one of the things I'm responsible for doing.'"
That would improve the quality of U.S. elections, he said.
The advocates also said the federal government spends $374 billion yearly for child health, safety, nutrition, education and economic security – and that such large sums require a serious policy debate.
"How are they going to get a question asked if they don't have someone in the media as an advocate?" Miller demanded. "It's a political and moral responsibility of the media to bring these issues up."
–Margie Menzel, News Service of Florida