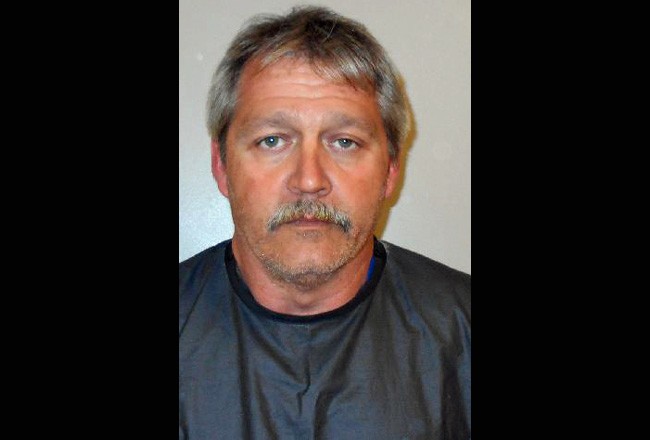 Paul Wayne Stout is a 47-year-old resident of Patchogue Place in Palm Coast. Two years ago Stout was accused of bigamy. Last year he was jailed on a domestic battery charge. On Wednesday, Stout was arrested and jailed on 10 counts of possession of child pornography following an investigation by the Florida Department of Law Enforcement's Cyber and High Tech Crime Unit.
Last June 4, according to Stout's warrant, Keesha Nauss, an investigator at the unit, determined that a computer in Flagler County was downloading and sharing child pornography on the internet. The user's IP address was identified. That IP address was shown to have installed software that enabled the sharing of files. That day, the user downloaded two digital videos from a specified IUP address (redacted from the warrant).
"Both files contained images depicting the sexual exploitation of children," the warrant states. One of the two videos included one or more victims previously identified by the National Center for Missing and Exploited Children. The video has been cited in numerous criminal investigations around the world by investigators involved with the Department of Justice's Internet Crimes Against Children Task Force Program.
The FDLE got court authorization to determine where the IP address originated, and traced it to the Patchogue address. On Dec. 12, FDLE agents served a search warrant at Stout's home "for data related to the possession and distribution of child pornography." Stout was at the residence and was informed that he did not have to speak with agents, and that he was free to stay or to leave. He left on a few occasions and returned, and voluntarily spoke to agents, but his interview, apparently lengthy, was entirely redacted in accordance with Florida law, which allows the exemption of self-incriminating statements from the open record law.
A Flagler County Sheriff's deputy went to Stout's home Wednesday evening, arrested him and took him to be interviewed by an FDLE agent at the sheriff's Investigation Service Division. Bond, according to the arrest report, was set at $50,000.
Last year, in August, Stout was arrested when he allegedly landed a punch on his 18-year-old stepson's face as the younger man had lunged between Stout and his wife during a heated argument. The younger man told police that Stout was about to strike his wife, prompting him to come to her defense. Stout claimed to police that the younger man had lunged at him, so he struck him in the face and knocked him to the ground. The charge was dropped.
In 2013, Stout's first wife reported to the sheriff's office that she had married him in Indiana in 1996 and the couple had separated, but not divorced, in 2005. The woman then found out through Facebook that Stout was now married again to another woman—the same woman who was involved in the altercation with Stout last year, though in that arrest report, she was listed under a different last name, not Stout's name.
When Stout's first wife made contact with him to ask about the second marriage, he told her that he'd filed for divorce in Kern County, Calif., and that he would send her documentation. The woman searched the county's records and found nothing. When confronted by a deputy, Stout said he'd filed for divorce in absentia because he couldn't locate his wife,  and that he'd been waiting for a copy of the document to pass on to her. He said his first wife had called him to request money, "and when he refused to give her any she started causing problems for him," he claimed, according to the complaint at the time.
A deputy made numerous attempts from mid-August to mid-September to obtain the documents from Stout, without success. Stout would say he couldn't find the documents. When the deputy called an official number in California that Stout provided, ostensibly of a person who was to provide the documentation, that person said she'd never spoken to Stout.
In late September, 2013, a charge of bigamy—a third-degree felony in Florida—was filed against Stout. Three months later, the charge was dropped.
Stout had posted bail on the $50,000 bond by Thursday morning.