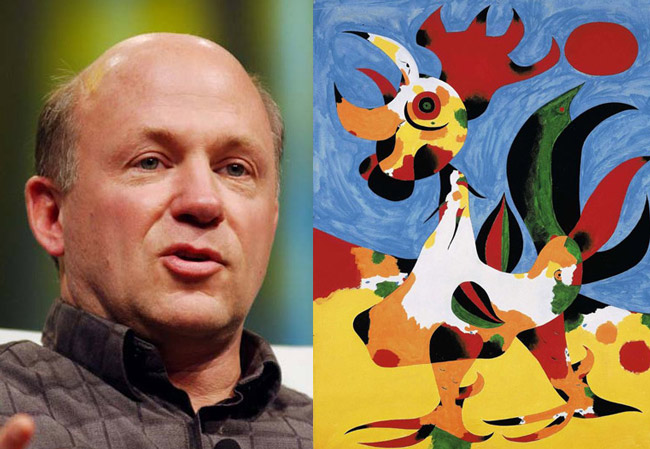 By Bill Cotterell
If I were a fan of its chicken-and-pickle sandwich, I'd eat again at Chick-fil-A, just to send a message to the sanctimonious, self-congratulatory organizers of a boycott campaign that is targeting the business.
Big city mayors and city councils have angrily announced that Chick-fil-A is unwelcome in their towns because CEO Dan Cathy believes marriage should remain a heterosexual institution. His company has made large financial contributions to fight ordinances favored by gay activists.

Personally, I disagree with Cathy. Government should no more refuse to recognize same-sex unions than it should make heterosexuality a requisite for a building permit, fishing license or utilities hook-up. I don't care if couples want to call their arrangements a marriage, a civil union or a commitment ceremony. They're not hurting anybody.
But I also hope that years from now, I won't be hauled before a congressional committee or investigated by the FBI for writing that paragraph. I hope no one will hurt me economically because of things I've said or candidates I've supported. Reporters don't make campaign contributions but, like Cathy, I have a legal right to do so if journalism ethics permitted it.
There's a burgeoning boycott of Chick-fil-A because of the political views of its ownership. Its 1,600 stores are not open on Sundays and employees are offered certain lifestyle advice. Some employees have sued, claiming policies infringed on their rights, but that happens in any big business.
Florida Voices columnist Steve Kurlander last week wrote in support of the boycott, accusing Chick-fil-A of "hatred" and "bigotry" for opposing the "right" of gay couples to marry. But Cathy did not express hatred or bigotry, he just stated his own views on a major public-policy issue. Nor has it been established that marriage rises to the level of a constitutional right.
Voters in 32 states, including Florida, have defined marriage the old-fashioned way. Some six states, plus the District of Columbia, recognize same-sex unions, by law or court decree. These actions are subject to reversal by future generations, but it cannot be sensibly argued that same-sex marriage exists as a "right" right now.
Merely asserting a right to something does not make it a right. That takes congressional action, or a court ruling, which has not yet happened nationwide.
That means this isn't about marriage. It's about free speech and political participation.
Advocates of the boycott like to ask, "If the Ku Klux Klan wanted a restaurant, should the mayor allow it?" The short answer is, yes. A KKK business wouldn't last long, since the first rule of selling chicken sandwiches is that you have to be smarter than the chicken. But it's not the government's place to make sure a business owner agrees marriage should be a right for homosexuals. Even President Obama didn't take such a stand, until a couple of months ago.
We've seen such governmental bigotry before. About 60 years ago, the House Un-American Activities Committee and Sen. Joe McCarthy's oversight committee grilled Hollywood actors, writers, directors and political activists about petitions they had signed, and marches they were in, during the Depression or World War II. And television networks blacklisted some who had been sympathetic to Moscow.
Many were starry-eyed liberals playing at politics. But many really were "card-carrying Communists," the popular sneer of the day.
So what? They had a First Amendment right to be.
Today, college students are demanding that Chick-fil-A be kicked off campuses. Mayors or city commissioners in Boston, Chicago, Philadelphia and Washington have told the company not to set up shop. Boycott organizers have urged advertisers to shun the New Year's Chick-fil-A Bowl in Atlanta. There will be pressure on the networks not to carry the game.
Today's Chick-fil-A protestors have a right to their self-conscious political correctness. But once they stifle Dan Cathy's right to speak, they'd better hope the prevailing political wind never blows back on themselves.

Bill Cotterell is a retired senior writer for the Tallahassee Democrat. He can be contacted here.