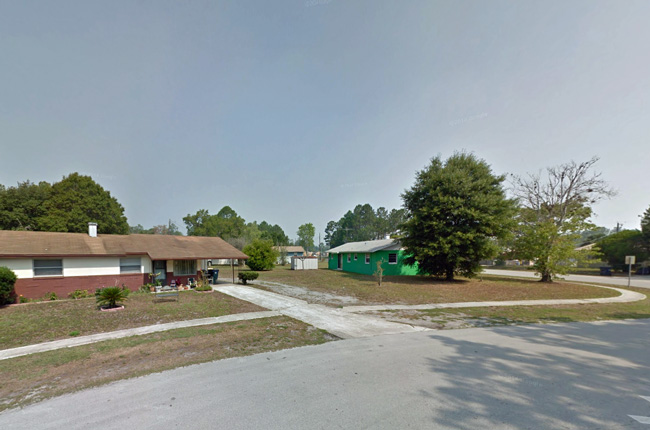 The incident took place just after midnight Thursday in South Bunnell: 911 got several calls about an alleged shooting and a victim who'd been injured.  The 911 calls that night  led Flagler County Sheriff's deputies and Bunnell police to fear that they could be led to an ambush.
There are conflicting reports on whether the man was shot or not. A sheriff's report states he was shot, and paramedics responding to the scene took the victim to Halifax Hospital's trauma unit, as a shooting victim. Tom Foster, the Bunnell police chief, said Friday the man was not shot, but struck in the head  in an assault, possibly with a gun. But that determination was made later.
"Multiple calls came into dispatch advising different locations of the shooting and whether or not the victim had been removed from the scene," a sheriff's report on the incident states. "Due to multiple threats to kill or shoot law enforcement officers made on social media sites (originating by subjects living in the vicinity of this call), and the conflicting accounts provided to dispatch (large distances between the reported sights, and the location of the victim), the decision was made to stage and go into the area with several units to counteract the chances of being ambushed."
Once units were in place, several Flagler County Sheriff's deputies were able to accompany two Bunnell police officers to the scene–603 Hyman Circle.
Marvin Innocent, a 27-year-old black man,  of Buffalo Meadow Lane in Palm Coast, was in and out of consciousness, injured. Even as deputies were investigating the case and paramedics took care of innocent, they still believed Innocent had been shot. It took 17 minutes between the time  Flagler County Fire Rescue units–Engine 92 and Rescue 92–staged and were cleared to come to Innocent's assistance, Flagler County Fire Chief Don Petito said.
"Through interviews on-scene it was determined that the shooting did not take place at 603 Hyman Cir.," the report states. The Sheriff's Office assisted Bunnell police "in locating the original crime scene and securing it." Bunnell Police Chief Tom Foster requested that the sheriff's crime scene investigator process the scene, and CSI Laura Pazarena responded. The sheriff's office also  assisted in videotaping a few interviews.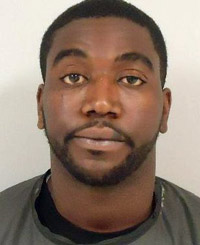 Half a day earlier, U.S. Marshals had fatally shot a South Bunnell man wanted for attempted murder. The man had retreated to Espanola. The man was black, and it's still not clear, because the marshals won't say, whether he was armed when he was killed. The incident, justly or not, was taking place in the context of the racially-tinged violence in  Ferguson, Mo., where a unarmed black teen was shot and killed by police while the boy was thought merely to have been walking home. (Surveillance video subsequently showed the 17 year old carrying out a robbery at a convenience store, but the officer who killed him was not aware that the 17-year-old was a suspect.) All those events may have contributed to the temper of the night.
"We've got a community and everything that's happening throughout the country now as well as here in Espanola," Foster said in an interview Friday, "but this particular case, we're investigating it, all these rumors. I talked to the victim yesterday and his girlfriend. Now he's cooperating. Initially he was not cooperating."
Foster insisted: "He was not shot. He was hit in the head, possibly from the butt of a gun, but he was not shot. He got a couple of stitches in his head, that was all." He added: "There may have been a gun involved, we're investigating, there could have been a  struggle over a  gun, we're still seeking witnesses." But Foster believed that the inflammatory claims on social media and the conflicting calls to 911 may have been "because of what happened with the marshals" earlier that day, which suggests that tempers are possibly chafing locally over recent incidents, locally and elsewhere.
But context aside, Foster said the incident in South Bunnell that night was a local event. "This is in-house fighting that has nothing to do with that stuff," he said. "It's not gang-related or anything else. It's possibly narcotics involved. But we're still investigating that case."
Petito said staging is a routine part of the job, and standard practice for public safety agencies, when such situations arise. "We have policies in place any time there's an active scene or situation like that," Petito said. "We stage several blocks away and allow the law enforcement officers to neutralize the situation before we come in, so we keep our guys out of harm's way until the police officers do what they're trained to do. Then we come in and do what we're trained to do."
Innocent was arrested four times in Flagler County since 2009, on charges including aggravated battery, criminal mischief, and marijuana possession.