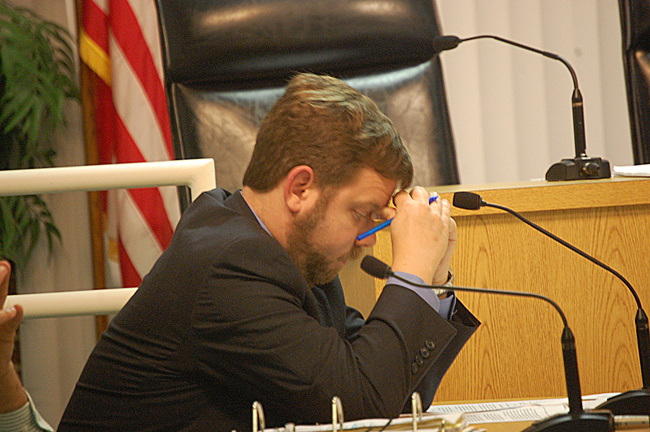 No matter how much turmoil, turnover and political jockeying the Bunnell City Commission has been seeing (and provoking) in its administrative ranks, it's not lacking for firms vying to represent the city legally.
Four firms have applied, among them Shepard, Smith & Cassady, the Maitland firm that represents Flagler Beach. The other three are:
Fowler O'Quinn, Feeney & Sneed of Orlando, Vose Law Firm of Winter Park, and Broad and Cassel of Orlando. Notably, no local firms applied. One of the partners with Fowler O'Quinn, Feeney & Sneed is Tom Feeney, the former speaker of the Florida House and three-term member of Congress whose tenure in Washington landed him on a list of Capitol Hill's most corrupt members four years running.
For eight years until last spring Bunnell was represented by Sid Nowell, the Bunnell, then the Flagler Beach, attorney, with Nowell, Bayer and Maguire. When Jim Manfre was elected sheriff for the second time last year, Nowell resumed his legal representation of the sheriff, a job he'd held when Manfre was first sheriff between 2001 and 2005. A new majority on the Bunnell City Commission was making clear, at any rate, that it was not inclined to keep Nowell. So Nowell resigned.
Bunnell was represented for a few months by Lonnie Groot of the Lake Mary-based law firm, Stenstrom, McIntosh, Colbert and Wingham. But when Groot turned in a $24,000 bill for one month's work, some commissioners recoiled, and publicly questioned Groot's billing. Days later, Groot resigned. His August bill was for $35,000.
Bunnell doesn't have a procedure for when and how its commissioners and staff contact an attorney–as, for example, Flagler Beach does. The informal policy in Flagler Beach (which pays its law firm a flat rate for 30 hours a month, with additional costs if the city exceeds that number) is that no one is to call the city attorney without running the issue by the city manager first, to keep costs down. In Bunnell, contact between staffers, commissioners and the attorney was routine.
Groot's resignation was all par for Bunnell's course this year of turmoil, which saw the city's finance director resign, the police chief take a commander's job at the sheriff's office, and Armando Martinez, the city manager since 2008, fired. The commission hired Palm Coast resident Lawrence Williams as its next manager in late September. Williams will be hiring the next police chief. Currently, Lt. Randy Burke is the acting police chief.
But the city attorney is, along with the city manager, is the commission's responsibility. The agenda for Monday's meeting of the Bunnell commission makes no mention of discussions or decisions about new legal representation.
Groot's bills have led some commissioners to debate whether the city should forego hiring an outside attorney and hire in-house counsel instead. The city's current budget for legal services was raised to $100,000, from $60,000. But the commission held only a quick discussion on the matter, without a decision.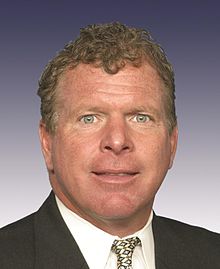 Fowler O'Quinn, Feeney & Sneed specializes in government law, among other specialties. It represents Altamonte Springs and Cocoa Beach. Senior Partner Tom Feeney's tenure in Congress were rife with controversy over Feeney's ethics. Citizens for Responsibility and Ethics in Washington, the Washington-based accountability organization, rated Feeney among the top 20 most corrupt members of Congress four years running–in 2005, 2006, 2007 and 2008.
A notable example: Feeney had taken a trip to Scotland, claiming it was paid for by the National Center for Public Policy Research, a claim that proved false. The trip was paid for by Jack Abramoff, the ex-Republican lobbyist who served 43 months in prison on corruption charges (he was released in 2010). That was early in his congressional tenure. Feeney called it a "rookie mistake" in a 30-second TV spot during his last, and unsuccessful, election campaign.
"In May 2006," the 2008 ethics report found, "Rep. Feeney reported on his personal financial disclosure form that he was the joint owner of a condominium at the Royal Mansions resort in Cape Canaveral, Florida. The congressman listed the purchase date as January 2005.32 In fact, records from the Brevard County Appraiser's office show that unit was sold in late 2003 to James A. Fowler, Rep. Feeney's former law partner.33 Mr. Fowler claims that he and Rep. Feeney jointly bought the property at a total cost of $175,000.34 Two identically sized units in the development sold for $450,000 and $420,000 in 2006."
Feeney lost the 2008 election to Democrat Suzanne Kosmas, who beat him with 57 percent of the vote. (Kozmas was a one-term congresswoman.)
The three-attorney Vose Law Firm–Becky Vose, Wade C. Vose and Philip S. Kaprow–has been specializing in government law for 36 years. Its attorneys have represented Orlando, Winter Garden, Edgewood, St. Cloud, Eagle Lake, Longwood, Windermere, Oakland, and numerous other government agencies. Wade Vose this year made the state's SuperLawyers Rising Stars, a list of 100 lawyers younger than 40.
Broad and Cassel is the largest firm among the four, a firm with nine offices spread around the state, including Jacksonville, Tallahassee, Orlando and four offices ion South Florida. Seventeen of the firm's attorneys were listed in Florida Trend magazine's 2013 Legal Elite.
Shepard, Smith & Cassady has five attorneys, among them Drew Smith, a sharp, no-nonsense attorney who's been representing Flagler Beach since September 2, 2008. In Smith's absence, Virginia Cassady has sat in. Smith is also the city attorney for Edgewood, and the assistant city attorney for four other central Florida cities. He's made the Rising Stars list the last two years, and in 2013 was also named as one of Orlando's top attorneys by Orlando Home and Leisure Magazine.