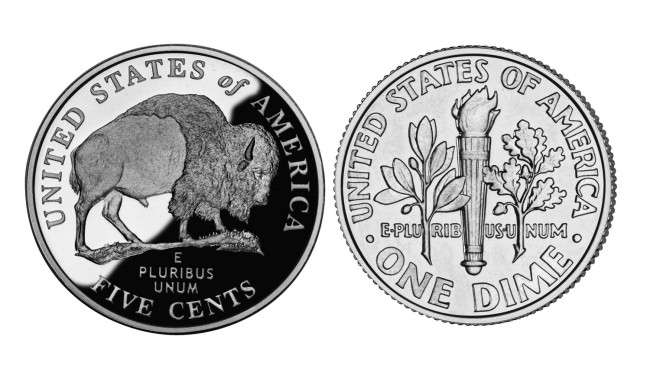 We are in an era of colossal budget deficits. We are also in an era of more colossal cop-outs. The budget President Obama submitted a couple of weeks ago isn't serious. It pretends to cut the deficit by $1.1 trillion over 10 years. But the projection is based on economic growth and waste-cutting fantasies inspired by Reagan-Bush-Bush voodoo.
Obama thinks he'll have the sort of economic growth that will cut the deficit from 11 percent of GDP this year to just over 3 percent in 10 years. He must be dreaming in Chinese. He thinks he can save almost half that trillion by freezing discretionary spending for five years. That means all non-military and non-entitlement spending, including education, road-building, NASA, the National Institutes of Health, food inspections, water safety and untold other services that impact your lives daily, enabling you to stay healthy enough to take government for granted and moan about it at the same time. If he thinks he can get Congress to do that, he might as well move the White House to the Magic Kingdom.
But Obama is in good company. He just finished adding $900 billion to the deficit on the back of a Republican plan that extends the Bush tax cut for the rich for two more years, lowers the payroll tax for everyone else and leaves spending untouched. Supersized self-indulgence has always been an America specialty. It's now a disease. And like all diseases, it doesn't respect party affiliation. The Republican obsession to find $100 billion in cuts this year is no less a laughable exercise than Obama's penny fooleries, but at least Republican duplicity is tradition. You expect it. Republicans don't pretend to be out to save the world. Obama does. He should at least try to save his corner of the despoiling garden.
If the nation is to avoid the fate of Britain, Spain, France and other empires that collapsed from the weight of their own fat debt, hard choices have to be made now. Picking on the rich won't do. Everyone must pay. To put it more kindly: everyone must contribute. Talk is cheap. But there are options all over the place.
---
The Live Column
---
---
Want to save a quick trillion? Try this: Raise the Social Security retirement age to 70. That's $245 billion. Eliminate the mortgage-interest deduction, one of the fattest, most pernicious annual welfare checks written mostly to the upper middle and upper classes. That's $80 billion. End the wars in Iraq and Afghanistan, both of which were lost pretty much the day they were started. That's $170 billion, not counting the savings from the number of deaths, maimings, broken families and broken neighborhoods that'll be prevented. Allow the Bush tax cuts to expire, not just for the rich, but for all. That's $365 billion. Remember: we must all contribute, and we'd still have some of the lowest tax rates in the western world.
Bring back the estate tax, but exempt the first $1 million, so 95 percent of Americans aren't affected. That's another $105 billion. Scale back the F-35 fighter jet program. At $200 million per plane, do we really need 2,400 of these things when no nation on earth can even compete with the F-16s and F-18s we already have flying around? Reduce the redundant nuclear arsenal and end that space-based missile defense folly we've been wasting money on for 30 years. There's another $150 billion. Eliminating tax breaks for employer-provided health insurance, raising capital-gains taxes and enacting reasonable medical malpractice reform would net another $215 billion. Throw in a little means-testing of Medicare benefits and raise the cap on Social Security contributions to $200,000, and we're talking another $200 billion.
Tally it up: That's over $1.5 trillion in savings and revenue. There's more where that came from. But we can stop here for now. The point is that it's doable. Today. None of it would be popular. None of it would be fun. Some of it would hurt economic growth to some extent, in the short run, but that problem would be vastly erased by a much, much happier bond market and a far more stable fiscal future. The alternative is second-rate status in 10 years, with China poised to laugh over the spoils.
For now, that's where we're headed—on our magnificent raft of nickels and dimes.

The figures and calculations in this column are drawn mostly from David Leonhardt's interactive New York Times invitation to readers last November to fix the budget on their own. A long list of options is presented. Try it out. A somewhat different version of this piece was broadcast on WNZF on FlaglerLive Editor Pierre Tristam's Reality Check segment on Friday.