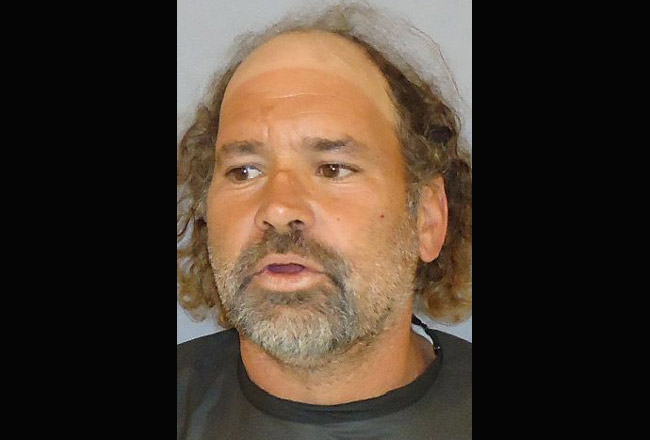 Benjamin Perrine, a 44-year-old resident of 1 Plumtree Place in Palm Coast, was arrested overnight after he posted a threat on a Facebook page that he was going to blow up his neighborhood and Buddy Taylor Middle School, a few blocks away from his house. He was upset about his lost dog, the Flagler County Sheriff's Office is reporting.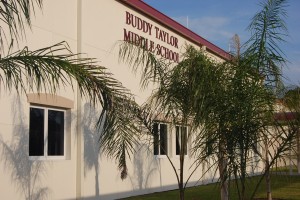 Buddy Taylor's school day today was never disrupted, even though a bomb-sniffing unit of the St. Johns County Sheriff's Office went through the school from around 8 a.m. to 8:30 a.m. The first bell at Buddy Taylor is at 7:30 a.m. The school dismisses at 1:40 p.m. The bomb squad was at the school as classes were being held.
The St. Johns County Sheriff's Office has the only bomb squad in a four-county area that includes Volusia, St. Johns, Flagler and Putnam counties.
"We had school as usual," Mike Judd, the school district's senior administrator for facilities, said. "According to the sheriff's department, there wasn't any threat to the school but as an abundance of caution their bomb canine unit was available so we had them come down to the school."
Judd said that as far as was known, Perrine "is not familiar to us as a parent or employee or anything like that."
Stephen Hinson, principal at Buddy Taylor Middle School, issued an automated call to parents that summarized the issue and assured parents and students that authorities " took immediate action against the perpetrator to ensure our campus was safe and ready for learning when our student's arrived." He added: "The Flagler County School District believes that the student's and faculty's safety is of the upmost concern and the highest priority of the Flagler County School District, while providing a quality education for our students."
Perrine's Facebook writings left little to the imagination. "Bet I can level a whole neighborhood," Perrine wrote, according to a police report. "And the school in front level it too. Hah hah." He also wrote: "Think I'm going to tattoo myself then blow up this and go. Take the piece of shits who took nookie. My turn lol. Who cares lets have fun fuck them kids going grow up to be like mom and dad kill now no kills later."
Perrine said he would use C4, a plastic explosive commonly used during the Vietnam war, to carry out his threats. ""Sad part," he wrote, "I got more c4 than the army has I'm going to get to the people who did this to nookie. He didn't harm no one. But I will. Bet that. Now no free love love hippie no more. Kill them all blow the whole neighborhood up now. My turn." He also extended his postings to include racist epithets at blacks and finished, "I got the whole block rigged. I'm going to level everyone. 100 pounds of c4 placed all over got the wire so I can push a button everything goes up."
When units of the Flagler County Sheriff's Office arrived at Perrine's home, they noticed the markings, "Death to all," on his driveway. Loud music was emanating from inside.
Perrine, who's been booked into the county jail in Flagler twice before on minor charges–a marijuana possession and a failure to appear in court–was being held at the jail on a charge of a false report of planting a bomb. He was arrested by Flagler County sheriff's deputies around 12:13 a.m. at his home.
"We responded quickly to this threat. Deputies were at the man's house within minutes of being notified. The house was thoroughly search and no explosives were found," Flagler County Sheriff Don Fleming said in a release.
Deputies found Perrine unresponsive. He did not answer the door as deputies tried several times to make contact with him. Deputies said they could see the man sitting slouched on his couch with his feet on a table and his eyes closed.
Deputies entered the home through an unlocked rear door and immediately checked on Perrine's condition. After several attempts to wake him, Perrine finally responded and became hostile while deputies were there.
He said he was upset because his dog was missing and he thought someone had killed it. He said, according to the sheriff's release, that he didn't care about any of his neighbors and was tired of having law enforcement called to his residence for noise complaints.
Deputies searched his home for explosives and none were found.