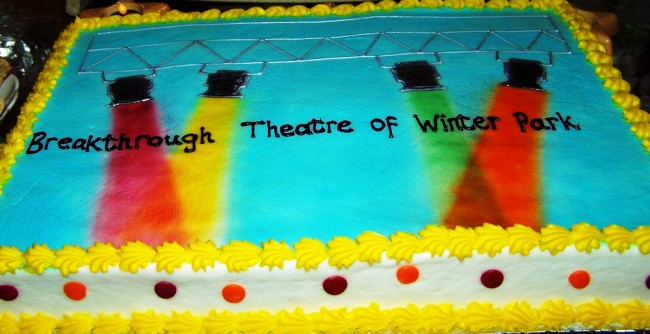 Super Thespians! A Musical Showcase
Tomorrow's musical-theater talent will be presented in a song-filled musical showcase when the Breakthrough Theatre of Winter Park presents over 50 Central Florida students performing songs that earned them 'Superior Ratings' at the District Thespian Festival for solo, duet, and small-group musical performance.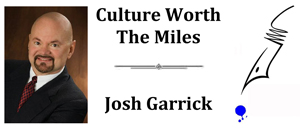 Students from 15 schools over three districts will present their winning performances in a varied and fascinating show that draws from decades of Broadway musicals.  From the zany comedy of Anything Goes to the legendary Gypsy, to the history-making Miss Saigon, to the recent Young Frankenstein, musical numbers from legendary Broadway plays to the completely unknown were chosen by these young performers.  The 50 young performers will present 31 different songs, presenting a unique opportunity for us to visit favorites and lesser known works introduced to us by the 'Stars of Tomorrow.'  The showcase will be presented on January 7 and 8 at 8 pm, and on January 9 at 3 pm. Call 407.920.4034 or visit breakthroughtheatre.com  Breakthrough Theatre is at 421 West Fairbanks Avenue in Winter Park.
Cabaret at the Winter Park Playhouse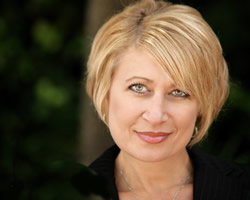 It is rare – but wonderful – when we are given a singer who combines beauty, charm, vocal technique, and comic abilities. One such talent is Heather Alexander, the comic seductress who – along with being multi-talented – is a founder and Executive Director of the Winter Park Playhouse.
Heather will perform her first solo cabaret act, called I Was Born To Entertain, at the Playhouse on January 7th at 7:30 pm and January 8th at 2 pm & 7:30 pm. Heather, who has been performing for over 25 years on-stage, is also the co-host of The Florida Lottery's Flamingo Fortune game show. I Was Born to Entertain chronicles her life as a performer through songs from Broadway, radio and film. Seating is limited; advance reservations are recommended. The Winter Park Playhouse is located at 711-C Orange Avenue in Winter Park. Call 407.645.0145 or visit winterparkplayhouse.org
Artist Bryce Hammond in New Smyrna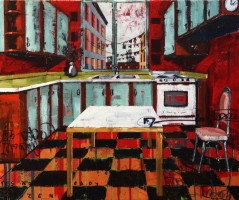 It is not surprising that Artist Bryce Hammond is better known in New York and Los Angeles than he is in Central Florida.  This brilliant young father of two was born and raised in New Smyrna Beach, but his 'edgy' paintings of inner city spaces are better known in New York, where his shows regularly sell out (once on the Opening Night) and in L.A. where movie directors have used his paintings in the fantasy 'homes' of several major motion pictures.  Now Hammond is bringing his work 'home' to New Smyrna at the Arts on Douglas Gallery.  Hammond's new exhibit, entitled Exit Postmodern, will have its Opening Reception on Saturday, January 8 from 4 pm to 7 pm with the exhibit running through January 29.  Divided into three parts, the exhibit includes Hammond's signature urban landscapes; the 'Modular series,' where the paintings have a 'sculptural' shape; and 'The Shelving Vilano Beach series' which focuses on a small Florida beach town. The opening reception – with the Artist in attendance – is free and open to the public. The Gallery is at 123 Douglas Street in New Smyrna Beach. Call 386.428.1133 or visit www.artsondouglas.net

Toronto Symphony in Longwood
The Festival of Orchestras has presented the world's great orchestras to Central Florida for decades and this year they moved the entire series to the Northland Performing Arts Center (in the Northland Church) in Longwood.  On Friday, January 14th at 7:30 pm, the Festival will present the Toronto Symphony Orchestra with Conductor Peter Oundjian and Violinist James Ehnes performing classics by Barber and Tchaikovsky, and Torque, a work by Canadian composer Gary Kulesha. The Toronto Symphony is Canada's premier orchestra performing not only for their live audiences but for millions of classic music lovers in their concert broadcasts on CBC Radio. The Longwood program will include Barber's Violin Concerto, op. 14 and Tchaikovsky's 5th Symphony.  Northland's 3,100 seat arts center is just two years old and beautifully equipped to host the international symphony orchestras. A FREE Pre-Concert Music Lecture is offered on January 14th at 6:30 pm prior to the Symphony performance. Festival of Orchestras Music Advisory Board member and Canadian born concert pianist, Dr. Anne McLean will offer her insights about the program to music lovers who arrive one hour before the performance.  The performance – and the free Music Lecture – will be held at Northland Church at 530 Dog Track Road in Longwood.  Call 407.539.0245.  An RSVP is required for the lecture.