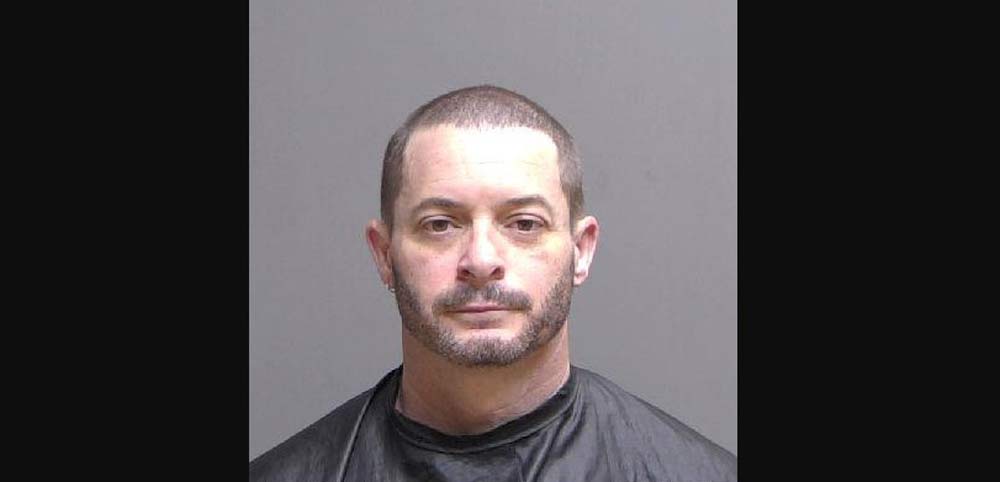 Bryant E. Stanley, 50, was booked at the Flagler County jail overnight on a felony aggravated assault charge stemming from an apparent road rage incident on State Road 100, where he is alleged to have pointed a gun at another driver on Tuesday.
It is the second such incident in  nine days in Palm Coast. Stanley, of 36 Lema Lane in Palm Coast, was driving a Ford Fiesta sedan, traveling westbound on State Road 100, after turning from Seminole Woods Boulevard.




The alleged victim was driving a white pickup truck with a trailer, and had made a turn from Colbert Lane onto State Road 100. He was on the phone with a young driver behind him. They were traveling together. The older driver told the younger one to get in front of him. The young driver passed the white pickup truck, and when it did so, the driver of the white pickup signaled with his hand out the window that it was safe for the younger driver to shift into the lane.
"As soon as there was a gap between the vehicles and before he could switch lanes, [Stanley's ] Ford sedan swerved into his lane," the report states. Stanley "then pointed a black firearm at him through the passenger window of his vehicle." The driver slammed his brakes at the sight of the gun, fearing for his life. The alleged victim was able to take a cell phone picture of Stanley's license plate.
Deputies located Stanley as he drove in the area of Palm Coast Parkway and Boulder Rock Road, and executed a felony stop, since they had been told of his alleged use of a gun in an assaultive way.
Stanley told deputies that he'd driven to Olive Garden to pick up food before driving back to his father's residence. Driving home, he said he was being followed by what he described as a truck with a suspension lean that had cut him off on the roadway. Stanley said he felt threatened by the truck. According to his arrest report, Stanley conceded that he pointed his handgun at the driver of the truck.




Bot the alleged victim and a witness, on seeing Stanley, confirmed that he had been the one pointing the gun at them.
After Stanley's arrest, deputies' inventory of his vehicle, before it was towed, produced a black handgun between the driver's seat and the center console. "Due to the vehicle being used in the commission of a felony, a forfeiture packet was completed in reference to seizing the vehicle," the arrest report states. If such a forfeiture is approved by a court, the vehicle will become the property of the Sheriff's office, and may be sold.
Stanley was released on $50,000 bond.
On May 27, Terry Vetsch, 60, of 24 Wood Ash Lane in Palm Coast, was arrested on a similar charge–aggravated assault with a deadly weapon, a third degree felony–after his own Ring surveillance video captured him pointing a gun at his neighbor's head. He did so only because the neighbor's friend happened to have briefly used Vetsch's driveway in a parking maneuver, to back up onto his friend's own. Vetsch is out on $50,000 bond. He has been ordered by the court to have no contact with the victim. (An earlier version of this article incorrectly reported that he was not ordered to turn in his firearms. He was.)  
"Road rage will only lead you to jail, especially if there's a gun involved," said Sheriff Rick Staly in a release. "Irresponsible and angry drivers have no place in Flagler County. Hopefully he will take our anger management course in the jail or be required to by the court."