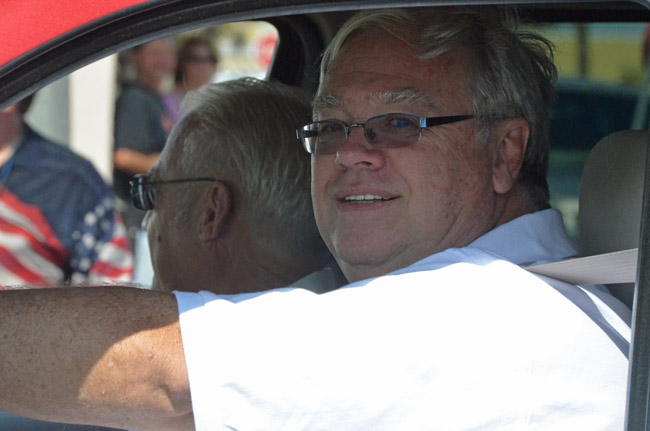 Flagler Beach City Manager Bruce Campbell was livid. He'd just been publicly blindsided by his city commission and by Martin Roberts, his fire chief, who spoke to the commission about going to New York to look over a fire truck the city could potentially buy for $300,000.
Martin—who reports to Campbell, not to the commission—had had a conversations with commissioners Jane Mealy and Joy McGrew about the truck, circumventing, as Campbell saw it, his responsibility to discuss the matter with the manager first, not the commission. Martin made his proposal to the commission at the very end of a March 22 meeting, when McGrew brought up the matter and summoned him to the podium. Thirty minutes later, the commission voted to let Martin go on the trip and put a deposit of up to $500 on that truck, if it proved feasible.
The next day, Campbell had a meeting with Martin, dressed him down and put him on notice. "Consider this your final warning," he told Martin, having had issues with him previously.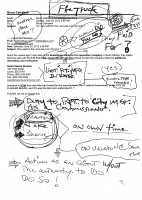 "The problem was," Campbell explained in a memo he drafted to Assistant City Manager Libby Kania the day after the fateful commission meeting, "the issue was never discussed with myself as City Manager prior to hearing it for the first time under Commission comments, which brings up 2 further points. First, staff should not approach the Commission without first gaining the City Manager's thoughts and approval, and, second the subject of a possible purchase of a fire truck, being a huge financial purchase for our City, should be a regular agenda item and not handled as an informal issue as many Commission comment 'mentions' are considered to be. As such, I instructed Martin to never revisit this subject with such a 'backdoor' approach and to always allow proper vetting of such a large financial purchase as a fire truck."
Campbell continued: "I ended the discussion reminding Martin that this type of behavior is unacceptable and that further demonstration of a 'backdoor' approach or not completely 'above-the-table' behavior would not be acceptable. I in fact told Martin that any further behavior such as this would result in more formal discipline in the future. 'Consider this your
final warning,' is how I ended my instructional comments with Martin."
Martin, according to the Campbell memo, "did also say that he knows this was not the correct way to handle such a large purchase."
Martin never went after the $300,000 truck, which sold to another department. But he went on other trips for other trucks.
On May 30, Martin requested vacation for the week of June 4 in an email to Campbell. "You got it!," Campbell wrote back.
Martin never told Campbell what he was taking vacation for. He wasn't required to. Except that it had to do with city business: he was going to South Dakota and Wisconsin, with Bissonette and Shane Wood (who later had to cancel), to look at another potential truck buy.
Campbell didn't find out about the trip until June 24, when he heard from "a resident" that the trip, and possibly more than one trip, had taken place. Art Woosley, a retired firefighter in town, had emailed Campbell on June 24, telling him about the trip to South Dakota. Woosley also emailed Commissioner Steve Settle about the trips, raising questions.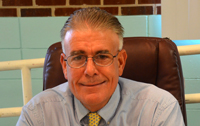 Martin's job may now be on the line for what Campbell may see as another affront to his authority. Campbell has been investigating the trips, and may have prepared to discipline Roberts, and possibly fire him: the documents he'd gathered included all supporting city documents for disciplining an employee, up to dismissal. Meanwhile, Steve Settle, the city commissioner, placed a public record request for all documents related to the issue, and called a special meeting, originally for June 2, to explore the commission's role in over sight involving such matters. The meeting was rescheduled to July 10 because it hadn't been sufficiently advertised.
But Campbell's job, too, may be on the line if he fires Roberts or disciplines him harshly, because city commissioners—who routinely muddy the administrative waters in Flagler Beach—are lining up on one side and the other of the controversy, with their role in that March 22 meeting playing a key part.
The commission had unanimously granted Martins's request to go on a fact-finding trip and even put down a deposit (although, curiously, at no point did commissioners, Campbell or Martin raise the question of who would be footing the bill for the trip itself, and whether Martin would be traveling solo).
There is no question that the motion and the vote had to do with the trip to New York, to look at one particular truck. But it is far less clear to what extent Martin had the authority to go on trips the commission had not explicitly approved. Martin had, on three occasions, made it very clear that he wanted permission to go on just such trips, in case the trip to New York didn't work out.
"If it's not available to us, at least give us the chance to be looking for something that, if it does come along, we can come back and say, OK, we find this to be a good deal," Martin said to commissioners at that March 22 meeting. "What I would like to do is look at this truck. If it comes back to us, we can buy it, we need to act on it pretty quick. If there's something else out there, I would like to be able to just come back and say, look, we need to buy this truck, here it is. I'm not going to try to steer you wrong. I have a vested interest in this truck. If I buy it, it's going to carry my name even long after I'm gone, so I want it to be a good deal for the city in every way. That's where I stand tonight. I can't buy the truck tonight. It's not an agendaed item, but if we can get it and possibly come back and say, can we throw a $500 deposit on it or something like this, can I go look at it and tell whether it's really that good a truck, that's what I'm asking for tonight."  Moments later, for a third time, Martin made clear that he wanted permission also to at least go looking for another truck," because, Roberts said, "this is not going to be something we can do overnight. But I would like to at least take a look at it."
Clearly, Martin was seeking authority to keep looking. But as often happens with the Flagler Beach commission, the discussion meandered, commissioners bickered at each other, brought up separate issues, and never quite filled all the gaps in their directives. They were already doing something the commission is not, by its own rules, allowed to do: give direct, non-policy orders to a department head, rather than channel those directives through the city manager.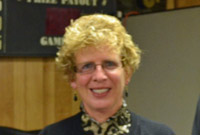 That brings up the other dynamic in play, which also has nothing to do with the truck or with Martin, but with commissioners' relationship with Campbell. His appointment was contentious. Mealy never endorsed it except nominally. McGrew resisted it until she gave in by means of compromise. Both commissioners stated clearly that they had conducted their own discussions with Roberts about the truck before that March 22 meeting, and were looking for movement on the matter. Marshall Shupe, another commissioner, is a volunteer in Martins's department. The two rode together during last year's July 4 parade. He would likely not take kindly to a harsh disciplining of Martin. (Shupe did not return a call.)
Campbell, for his part, sat stone silent for the 30 minutes of the truck discussion the moment McGrew brought it up, asking only at one point if commissioners wanted to place the discussion on an agenda for a future meeting. He never got a clear response.
"I know the chief had an opportunity about an engine that was out there on the circuit, so to speak. I don't know if we have that opportunity still," McGrew had said at the beginning of that discussion, revealing her talks with the chief and summoning him to the podium. Mealy said: "Chief are you done investigating that truck? The last I spoke with you, you still had some reservations about it."
Settle objected to McGrew using her portion of the meeting to bring up the issue, outside of budget or agenda discussions. "It needs to be done in the context of larger scale rather than helter-skelter," Settle said.
---
Audio: The Commission's Complete March 22 Discussion With Chief Roberts on the Fire Truck (30 mn)[media id=289 width=300 height=250]
"I don't agree this is helter-skelter," Mealy said. "We did agree at the last budget meeting that this truck was necessary." She later noted, in a slight against Campbell, that not all department heads were present at the budget meetings, or given the chance to speak. "Martin came to the meeting, never had a chance to say anything, or was waiting out there thinking he would have the chance to talk to us."
The city set aside $50,000 last year for an eventual new truck, on the understanding that it would add another $50,000 this year, and so on, until it had the means to buy a truck. But Martin says the truck in question, built in 1996, is on its last leg, needs $27,500 in repairs, and must be replaced. And both mealy and McGrew are ready to use reserves to buy a new truck if necessary. The city has two engines and a ladder truck in its fire department.
"What he's asked us is to go look at a truck if it becomes available, period," McGrew said, using words that Martin could easily interpret as authority to do precisely what he did: look around for the best deal.
Still, those were not the words in McGrew's motion: "That we authorize the chief to be able to, upon receiving the information as to whether we're in the running for that truck, to be able to, if we are, for him to go to the site, look at the truck, upon his judgment, either put down a deposit not to exceed $500, and then to come back to us with that at the next scheduled meeting." McGrew was referring to the New York truck, and making it just as clear that she (and the commission) wanted Martin to report back his findings after the trip, "and basically present to us what he has found, and what his suggestions are."
Martin took a trip in early June but did not appear before the commission subsequently.
That March 22 meeting disbanded angrily when Settle again raised the issue of when commissioners may discuss certain things. The July 10 meeting is not likely to be smoother. It's "not so much to see if anyone was doing unethical or illegal activities," Settle said in an interview, "it's to identify what in our process is failing, how can they think they can go around the city manager and think it's OK."