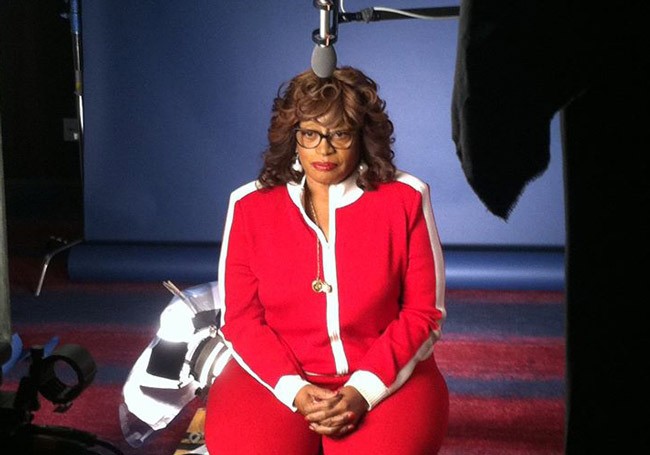 Florida Congresswoman Corrine Brown went to federal court Thursday to try to block a proposal that would radically redraw her district, complicating the legal fight over the state's congressional map days before a special legislative session on the topic is set to begin.
Brown, an African-American Democrat from Jacksonville, made a legal maneuver to try to use a case challenging her current district to launch a defense of it. Brown is hoping to intervene in the lawsuit and get judges to order the Legislature not to reorient the district, which ambles from Jacksonville to Orlando.
Under a proposed map unveiled Wednesday, the district would instead stretch from Jacksonville to Gadsden County, west of Tallahassee. Brown argues that reconfiguring the district that way will reduce African-Americans' chance to elect a candidate of their choice, violating the Voting Rights Act.
"It's about drawing districts that put communities of interest together. Period," Brown said during a press conference in Orlando. "Jacksonville, Florida has nothing in common with North Florida."
Speaking to reporters after the press conference, Brown seemed to suggest that one of the reasons that there was no major civil unrest in Sanford after the shooting death of Trayvon Martin, an unarmed black teenager, was because African-American residents had a political voice. That, she said, illustrated the importance of maintaining districts like hers.
"What it's about is whether or not you have representative government," she said. "And we didn't have what happened in Ferguson and Baltimore, because you have representative government. You have people at the table fighting to make sure that the federal government is supportive, working with the communities, you have someone working with the local officials, and that's what you need to have."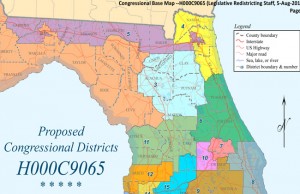 Defenders of an east-west arrangement for the district say that the district's Democratic primary will be controlled by African-American voters and that a Democrat is likely to win the general election, meaning that a black candidate would still have a chance to win the seat.
In a July 9 ruling finding that lawmakers had violated one of the anti-gerrymandering "Fair Districts" amendments approved by voters in 2010, the Florida Supreme Court ordered Brown's district and seven others redrawn. Justices in the 5-2 majority said Brown's district must run from east to west, which was reflected in the proposed map that the House and Senate released Wednesday.
That proposed map, drafted by legislative staff members, essentially copied a proposal from voting-rights organizations that sued to overturn the congressional districts approved by the Legislature in 2012. The staff members' revised map will be the starting point as lawmakers go into special session Monday to draw districts that comply with the Supreme Court ruling.
Overall, 22 of Florida's 27 congressional districts would be altered by the proposal. Because each congressional district must have almost precisely the same population, any change to one seat often ripples through the seats surrounding it.
Brown's sprawling district has long been one of the most hotly contested in the state, as evidenced by the federal legal case against it. That case has been on hold because of the ongoing litigation in Florida courts.
The proposed changes to her district are also far reaching. Many Democratic voters from the southern end of Brown's current district would end up in the seat held by Republican Congressman Daniel Webster. As a result, Webster would face an electorate that supported Democratic President Barack Obama with almost 60.7 percent of the vote in 2012.
A spokeswoman for Senate President Andy Gardiner, R-Orlando, said Gardiner had no comment on the lawsuit, "but in terms of the specific process President Gardiner has laid out for the special session, we do not anticipate that there will be a direct impact." A spokesman for House Speaker Steve Crisafulli, R-Merritt Island, did not return an email seeking comment.
–Brandon Larrabee, News Service of Florida